Today I am speaking in Flowery Branch Georgia (northeast of Atlanta). But it has been an interesting adventure so far. Atlanta was hit by severe storms and tornadoes—even downtown Atlanta (a large city) was hit by a tornado causing millions of dollars damage. The plane trip to Atlanta airport was very rough—I was glad to get off the plane!! I was picked up by one of our supporters who was taking me to their home—on the way his wife called to say that we should delay getting home as they were in the middle of a severe hail storm. We were booked into a restaurant for supper with the pastors of the church I was speaking at—we got to the restaurant and they had closed because of the weather. So it was decided we would go to the Outback Steak house—but on the way we found we had a considerable detour because of storm damage that had blocked a main highway artery. We got to the restaurant, got seated and then another storm came through and the restaurant lost power—so we had to leave that restaurant and find another! We finally ate and had great fellowship—but what a travel day! Pray for the meetings in Georgia today.
PARENTS OF THE BRIDE
Yesterday, popular AiG speaker Carl Kerby and his wife Masami were thrilled their daughter Alisa was married (at Big Bone Baptist Church). I have attached a photo of the beaming parents of the bride.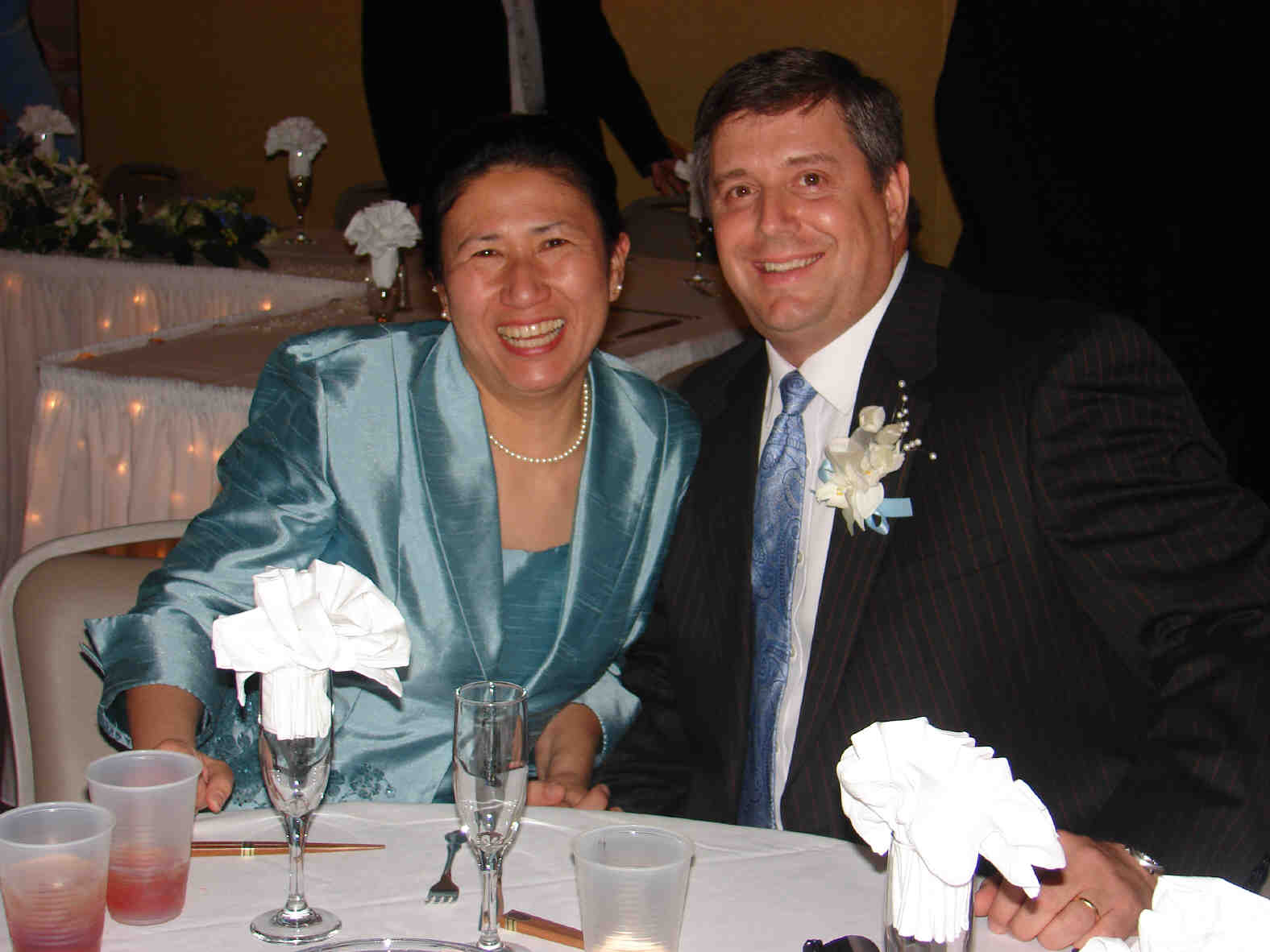 THANK YOU FOR ONLINE BOOKS
AiG does provide a lot of free material through its website. It is always encouraging for us to know people are using this and are so thankful for it. A homeschool parent wrote:
I am just writing to say Thank you. I couldn't find the appropriate link for just a simple thank you. But we homeschool our children and your books online (even with a study type guide) are exceptionally useful. We had the 'Life in the Great Ice Age' storybook for the little ones and 'Frozen in Time' for the older ones online!!!! What a great help!!!! It is so nice to be able to study and have access to the materials when we couldn't afford it if we had to buy it, but also we don't have a credit card, so that makes it doubly hard!!! Thanks again!!!!"
MY CREATION BIBLE LESSON
One of our popular children's books is My Creation Bible—it is a rhyme book that goes through the Bible for young children. I wanted to share a testimony we received from a parent as to how this book was used practically in her child's life to teach a lesson on what it means to obey the Lord:
Three weeks ago, my then 22 month old daughter decided to ignore my warning and see for herself if the stovetop was hot. Sure enough, she burned a dime-sized part of her palm. She screamed. I threw her hand under ice cold well-water and then bandaged it with aloe and a sports wrap. Nearly a week later, it finally blistered. This distressed her greatly and she kept bringing it to my attention. I kept telling her that there was nothing I could do, only God can heal it. A week later God did heal it.
Today, I was reading Ken Ham's book "A Creation Bible" to her. It was the first time since Christmas that we have looked at it. She looked at the pictures of the animals on the creation pages. When we got to the page showing the Nativity scene, she exclaimed "Baby!". I told her it was Baby Jesus. We went on through Noah's Ark and the Tower of Babel. Then we came to the page showing the cross and the two children at its foot - one praying and the other crying. My daughter was quite distressed that the girl was crying. I explained that she was crying because she chose to disobey and she was sad because God was sad. The moment I said that, my daughter shoved her burned and healed hand into my line of sight. She knew that her hand had hurt because she chose to disobey. She also knew that God had healed it. Words spilled out of my mouth without me even thinking about them: "You're right, you disobeyed and burned your hand, but God healed it. When you disobey, you also hurt your heart, but God can heal that too. That is why the boy is praying. He's asking God to fix his heart." I could see in her eyes that she got it. Her first clear understanding of the gospel. She can't even talk yet, but she understands the Truth.
Thank you for making this board book (and for putting the Nativity scene in such a weird place) so that I could have this opportunity with my daughter today.
Thanks for stopping by and thanks for
praying
Ken