On Sunday night, Crimson Flood, a singing group from Liberty University sang at a church in Northern Kentucky. An AiG staff member asked them if they would sing for the staff on Monday morning. The photographs show the three young men who agreed to come and sing in the Special Effects Theater.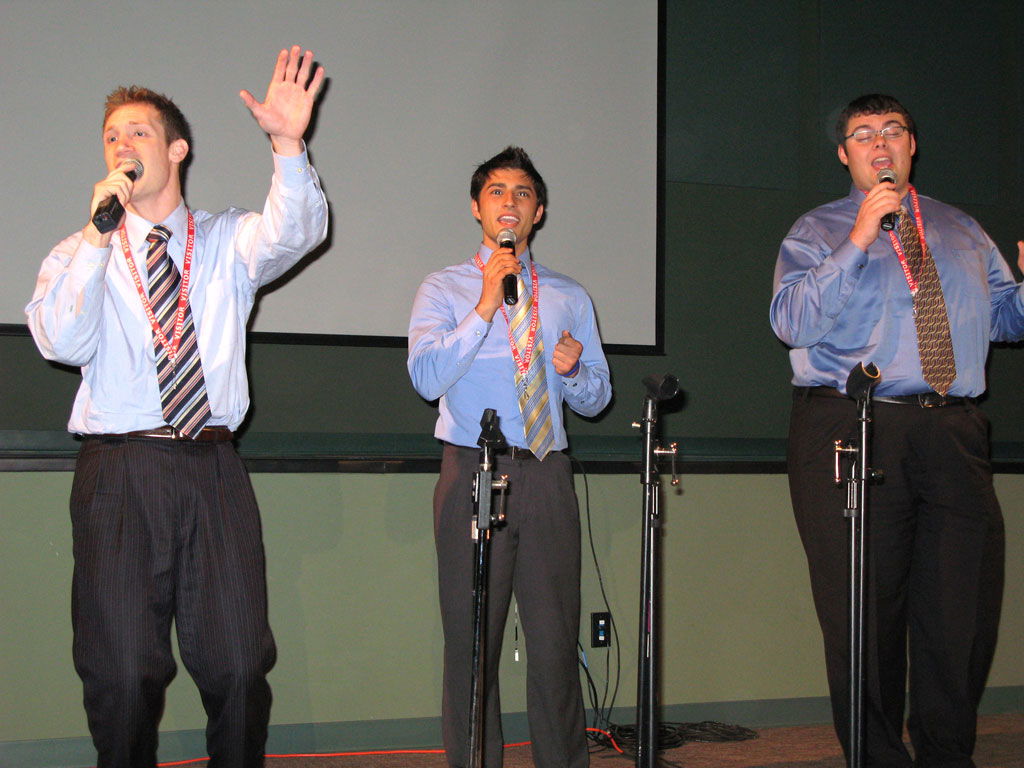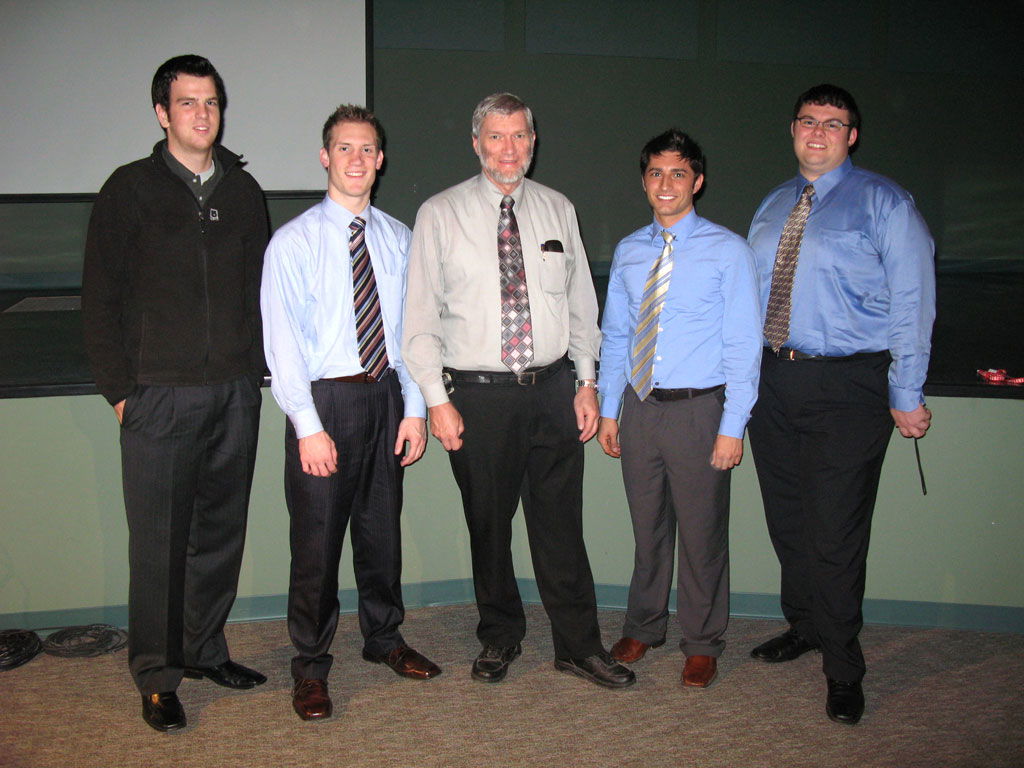 We praise the Lord for the special opportunities we have at AiG. It was a great way to start the new week—with songs praising our Creator. We also praise the Lord for Liberty University—one of the very few Christian Universities that takes a strong stand on Genesis and the authority of the Word of God. This is also a good time to remind you of the $50,000 scholarship research paper challenge Liberty is offering through AiG. To find out information about this, go to the Research Paper Challenge page on our website.
DO ALIENS WATCH 'I LOVE LUCY'
I'm sure you will be interested to read this latest venture in Australia in regard to the search for extraterrestrial life and the search by evolutionists regarding how the universe began. The newspaper report began:
When it turns on in a couple of years, a field of what looks like oversized television antennas in western Australia will begin listening for gurgles of the early universe from billions of years ago. Worthy as that goal may be, a couple of scientists wondered if this giant instrument, inelegantly known as the Low-Frequency Demonstrator of the Mileura Wide-Field Array, could also act as rabbit ears to tune in to something like "I Love Lucy" from a not-too-distant alien civilization.

To date, almost all searches for extraterrestrial civilizations have listened for deliberate radio beacons from beings reaching out for someone else. But there is no guarantee that aliens next door would want to broadcast their presence to the universe.
(New York Times, Jan 9)
Thanks for stopping by and thanks for praying
Ken