On my blog yesterday, I paid tribute to AiG volunteer and birthday girl (now 75—she doesn't mind me saying), Marlene Sauer. She has been faithfully ministering with us for almost the entire life of the AiG ministry—over 12 years, a few days each week. Her daughter and son-in-law's family and her son and daughter-in-law's family got together to plan a big surprise birthday party at AiG's café.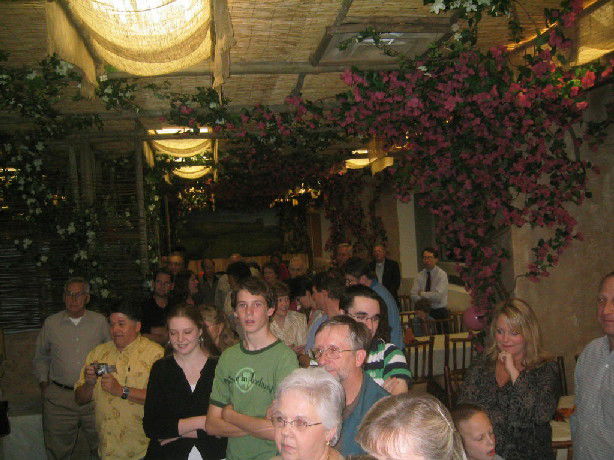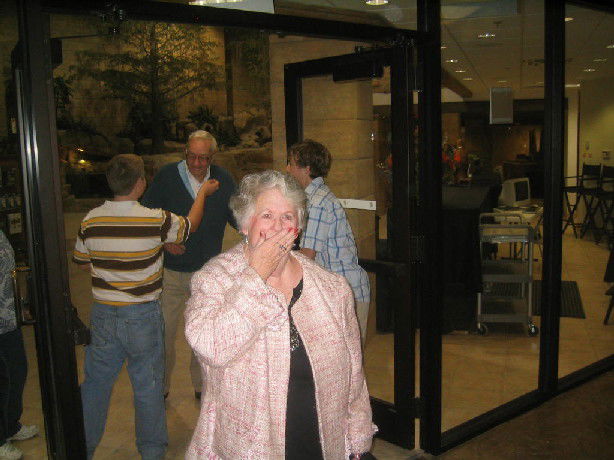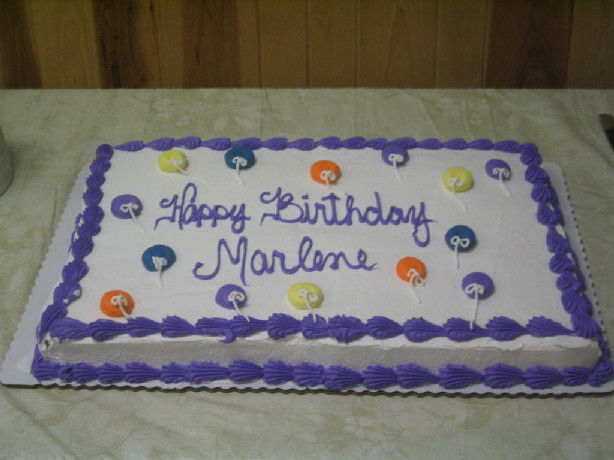 The first photograph shows 80 of Marlene's special friends (from her church and AiG) as they waited for the unsuspecting Marlene to show up. The second photo shows the surprised Marlene as she came into Noah's Café expecting a quiet dinner with Mally and me (yes, we tricked her into coming). And, of course, the third photo is of the birthday cake—they couldn't fit 75 candles on it!
Honoring a Veteran at AiG
Saturday was Veterans Day, so I want to recognize another long-time volunteer and World War II veteran, Art Hunsicker. Art fought in the US Army at the famous Battle of the Bulge during the bitter cold winter of 1944–45. He has some incredible stories to tell about that long battle, which was the Nazis' last, ferocious stand against the Allies. The war ended a few months later. The well-done movies Battle of the Bulge and Band of Brothers tell the harrowing story of so many heroic American soldiers. (Art had many buddies who sacrificed their lives in the cause of freedom.)
Art, thank you for your service to America and for your 10 years of service with AiG.
Battle over "Christ" in Christmas Begins Again
The American Family Association released a press release concerning a company (and who knows how many more) that will not be using the words "Merry Christmas" this year:
Best Buy Bans Use of Merry Christmas In Advertising

Best Buy has announced they will be using "Happy Holidays" this coming Christmas shopping season, and they will not be using "Merry Christmas."

Dawn Bryant, a spokeswoman at Best Buy Co. Inc., says their advertising will not be using the term "Merry Christmas." "We are going to continue to use the term holiday because there are several holidays throughout that time period, and we certainly need to be respectful of all of them," Bryant said.
You can read the entire Action Alert from AFA, including what you can do in regard to this issue.
Guest Blogs
Over the next couple of months, a number of AiG-USA staff will be writing guest blogs (and I will also add material), many of our staff are not as busy on the road this time of year, and all of us (myself included) will be taking some time off over Christmas. These guest blogs will help you to get to know other staff at AiG staff such as Mike Riddle, Carl Kerby, Dr. Tommy Mitchell, Dr. Georgia Purdom, Rod Martin, and perhaps more.
Well, winter has returned to Kentucky—after a nice week of higher temperatures—and it's only two weeks to Thanksgiving. Our family will be having a quiet Thanksgiving at home.
Thanks for stopping by and praying,
Ken