I have included two photographs of a new children's book by Buddy Davis and me. Based on one of my favorite sayings for children (moms and dads like it too!), the book is designed to teach children that God created animals—and, of course, we use this book to also present the gospel with a special "surprise" drawing on each page. The book will arrive in the warehouse in two weeks (we received a couple of advance copies this week). I will let you know when you can order it from our bookstore.
EVOLUTION EXPOSED ALREADY IN REPRINT
Just a couple of weeks after we received the first shipment of Evolution Exposed (the special book to be used by public school students---see article here), the first printing sold out! This happened far sooner than expected, so we have a rush on another even larger printing. We are already back-ordering the book. We are very excited by the response! We expect thousands upon thousands of these to get into the hands of public school students.
FUND RAISING WEEKEND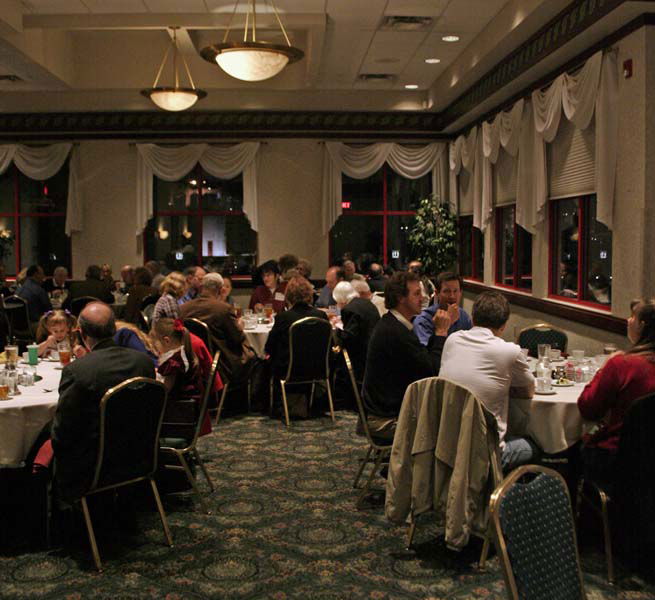 This weekend, a number of people visited with us culminating in a special fund raising banquet on Saturday night for the Creation Museum. The photograph shows a number of the participants at a special dinner on Friday night (where the menu included the best ribs in Cincinnati!!). We praise the Lord for those he has burdened to give to help toward our immediate $1.8 million to let a number of contracts to keep the museum construction on schedule. If you would like to help towards this, please go to our museum online donation page.
Thanks for stopping by and thanks for praying.
Ken