On Monday, Mally and I and our children and their families went to the Cincinnati Zoo (said to be one of the top Zoos in the world, by the way).
Of course, we took AiG Zoo Guides (this has become a very popular publication--we can hardly keep them in stock) and I've included photographs showing us using the Zoo guides with our grandchildren. As you can see, we start educating them at a young age! I was telling our 6 week old granddaughter that the elephant couldn't be Behemoth in Job 40 as its tail was NOT like a Cedar Tree!.
Incidentally, if you don't have a copy of this Zoo guide, I encourage you to order one from our book store. Just about any animal you are likely to find at a Zoo will be featured in this book with descriptions and other scientific information--all within a biblical creationist framework. Go to the Answers Bookstore to order your copy.
CLONING, STEM CELLS AND ABORTION CONVICTS CANADIANS
Mike Riddle reports:
Last week Dr. David Menton and I were at the Muskoka Baptist Conference grounds. It is in a beautiful setting two hours north of Toronto, Canada. We each gave six different lectures over the week. Many people came to all 12 sessions, demonstrating that Canadians are hungry to hear God's Word defended from the very first verse.

We heard comments that ranged from "Thank you for teaching us and helping us defend our faith with others" to "I've never heard anything like this before." Following one evening session, Dr. Menton held a Q&A session that lasted for over two hours. Following another session on cloning, stem cells and abortion, people were in tears from understanding the reality and horror of abortion and embryonic stem cell research. In addition to hearing the information, people were eager to purchase materials. There were an incredible number of people signing up to receive the new Answers magazine.

But not all was work. The food was excellent, the hospitality was excellent, and there was time for relaxation (motor boat rides at 55 mph, as well as paddle-your-own-canoe rides)." The first photograph was taking during the week. The second is an aerial view of the conference center.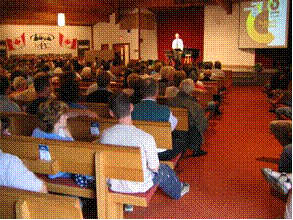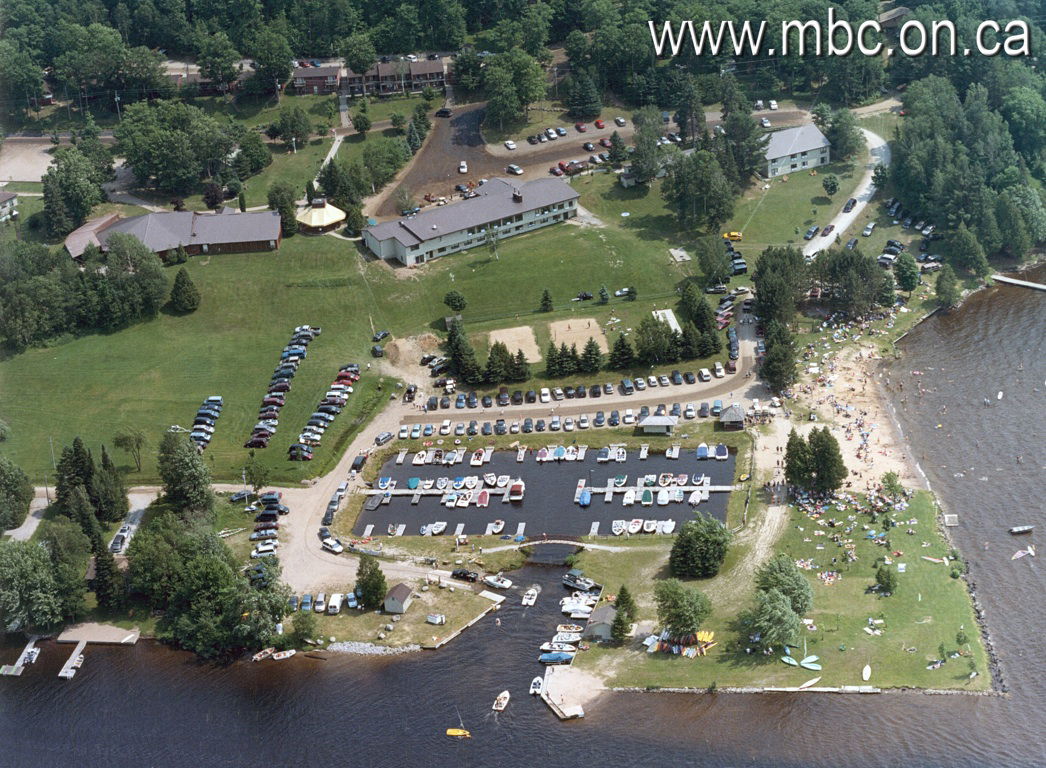 Thanks for stopping by and
thanks for praying
,
Ken