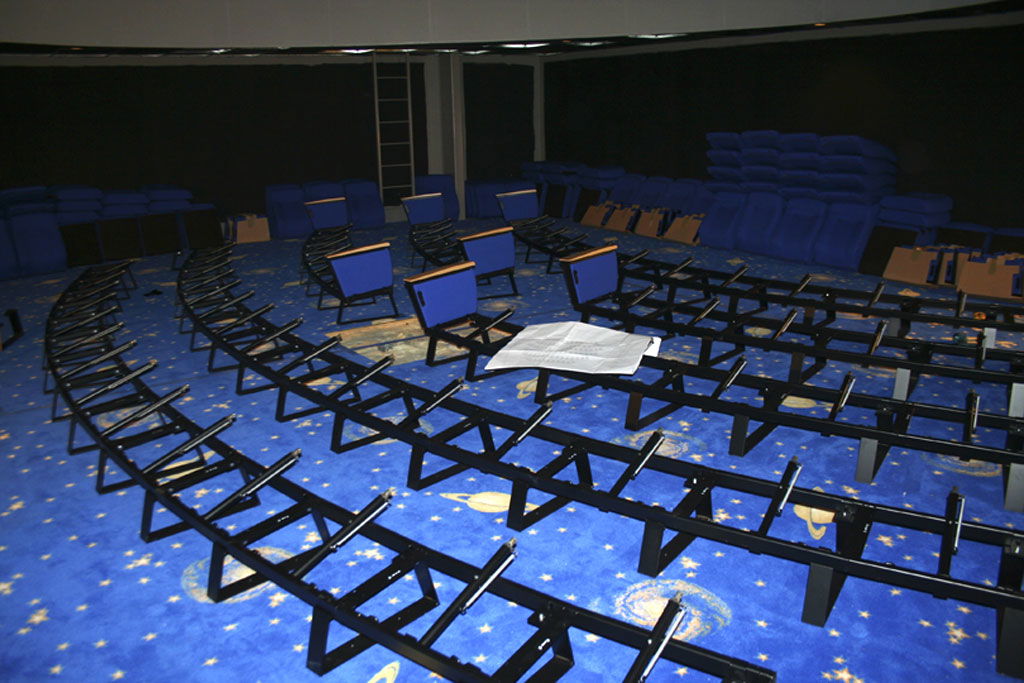 Installation work began today (Monday) on the planetarium seats. The seats themselves came from Norway, and the Lord provided specialist contractors for us to get the seats installed. I have included a photograph showing some of the installation work as the contractors got underway this morning.
RELEVANCE TALK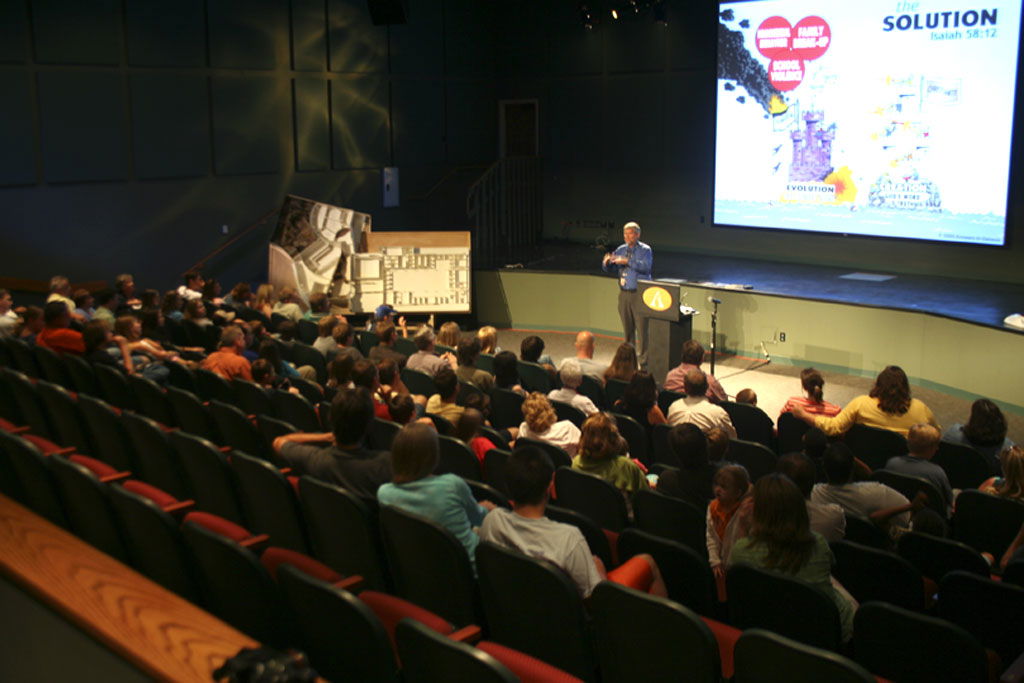 This morning I gave a relevance talk to a church group in our special effects theater (see photograph). More and more Christians are understanding the foundational importance of the book of Genesis and the nature of the culture war.
THE BOG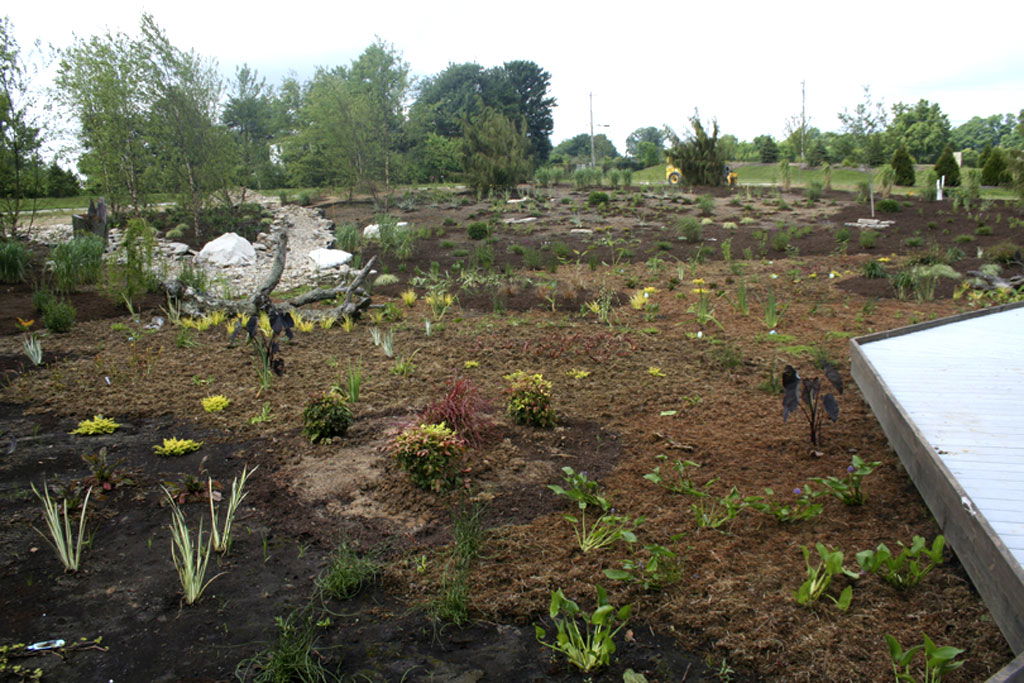 I have also included a photograph of the bog taken today, showing some of the many plants that our landscapers planted recently. The bog is going to be just one of the many features of the landscaping on the south side of the lake. A fog machine will be installed soon to give the bog and even more realistic look.
Tomorrow I have to continue preparations for the Columbus Home School conference I will be speaking at this coming weekend and for Creation College that is coming up very soon! My vacation will soon be a distant memory!
Thanks for stopping by.
Ken