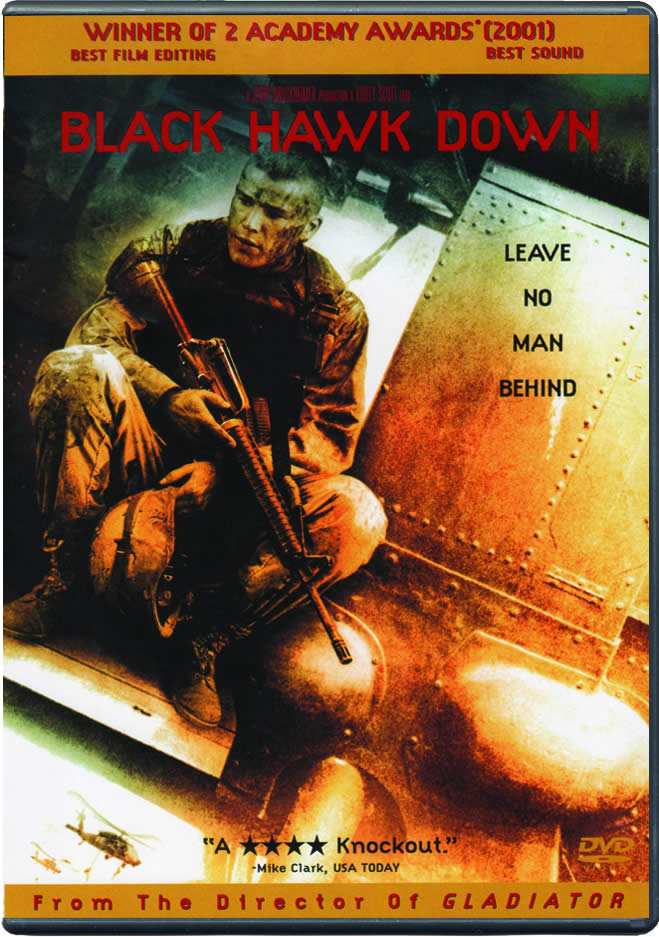 About 21 years ago, the rescue operation and battle in Somalia that has famously become known as Black Hawk Down (the movie Black Hawk Down depicted the extraordinary event1) is recognized as one of the most intense battles ever fought by U.S. forces. Although several of his comrades died and dozens were injured in the city of Mogadishu as hundreds of Somali militia swooped down on the American soldiers, Buck Wilford, an Army Ranger, came away unscratched from this intense firefight. Wilford, who retired as a Green Beret and is now an Ohio pastor, will share his exciting Black Hawk Down testimony at our Answers for Pastors conference on October 2. The conference runs September 30–October 2.
Pastor Wilford's story is so thrilling that our AiG staff will join the pastors and other Christian leaders who will be attending the conference for this special 30-minute testimony. It will include an actual brief video clip of Buck during the Mogadishu operation—the clip also appeared on a Frontline TV documentary. Interestingly, October 3 is the anniversary of Black Hawk Down.
Having Pastor Wilford at our conference is yet one more reason that we trust AiG supporters will be encouraging their church leaders to sign up for Answers for Pastors. Not only will AiG offer in-depth Bible teaching for Christian leaders from prominent leaders like Dr. Albert Mohler of Southern Seminary, but we will give Christian leaders all kinds of AiG resources to take back to their churches and the opportunity to walk through our museum. They will also be blessed by some devotional times—such as the one led by Buck Wilford.
One or more of your church leaders should attend this very practical conference on apologetics so that when they return to their congregation, they will equip their church on how defend our Christian faith in these increasingly secularized times. Also, what pastors learn at Answers for Pastors will help them deal with those in their church who may have compromised the Bible with secular ideas, especially in Genesis. Just go to AnswersForPastors.org to register.
Please forward this web article to your church leadership and encourage them to attend the conference—and to enjoy the Creation Museum next door. Albert Mohler, Voddie Baucham, Dan Anderson, and other excellent speakers will join Ken Ham next month for this dynamic conference. When multiple leaders from the same church register together, they will receive 40% off each additional registration. This special conference for Christian leaders will strengthen the biblical foundations that our leaders need more than ever to defend the authority and sufficiency of Scripture.
Registration includes complimentary admission to the Creation Museum next door.
Dr. Mohler is the well-known theologian and president of Southern Baptist Theological Seminary in Louisville. Here is a photo of Dr. Mohler speaking at a prior Answers for Pastors conference: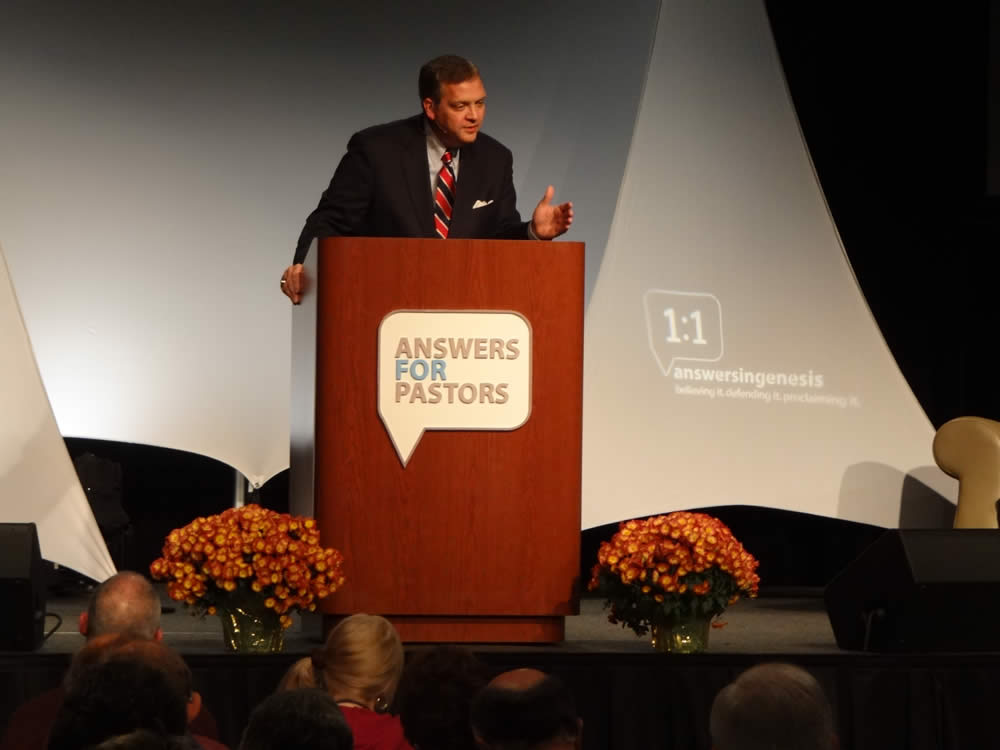 For conference details, go to AnswersForPastors.org.