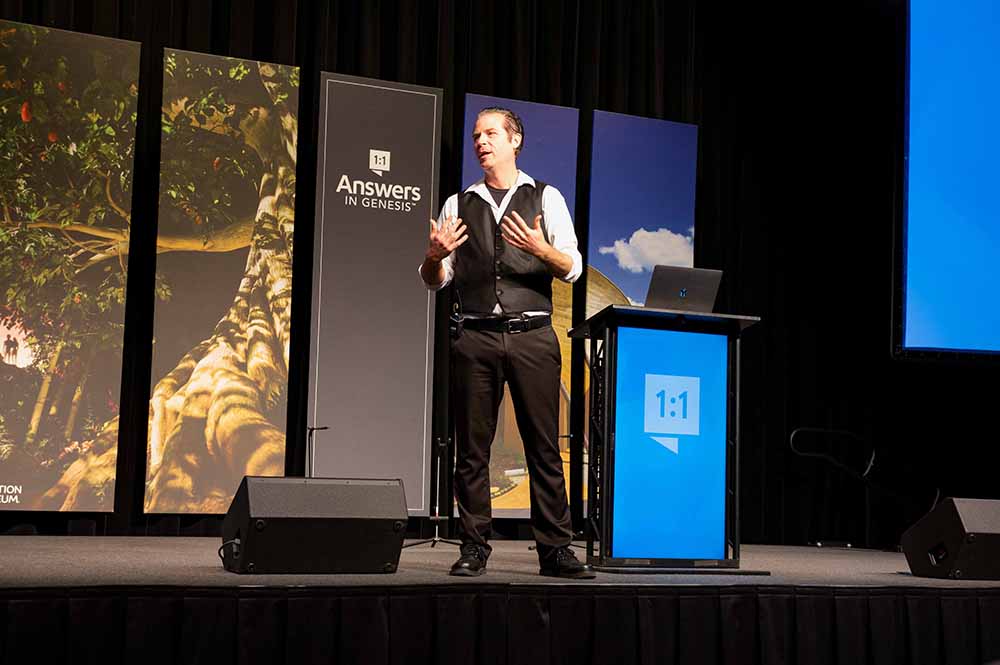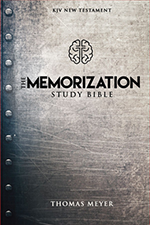 At one of our AiG staff meetings this year, Tom recited the entire Book of James from memory. Above is a photo of his presentation in front of the staff and volunteers.
We carry Tom's "The Memorization Study Bible," a practical book that features techniques to help you memorize Scripture. Tom would be the first to tell you that he does not have the natural gift of memorization. So he has developed techniques to assist him in memorizing Bible passages—and Tom wants to pass those tips on to you.
One of the teaching workshops Tom did at the Creation Museum was live-streamed on our YouTube channel. I encourage you to watch this video to learn more about why and how to memorize God's Word.
Tom has served as a professor at his alma mater Shasta Bible College and Graduate School in northern California since 2010. Even during the academic year, he is available for weekend ministry at churches. If you live on the West Coast or anywhere in the US, I invite you to find out more about Tom's unique ministry and ask your church leadership to book him for Sunday ministry, or for a special program on any day of the week: TheScriptureCannotBeBroken.com.
Thanks for stopping by and thanks for praying,
Ken
This item was written with the assistance of AiG's research team.