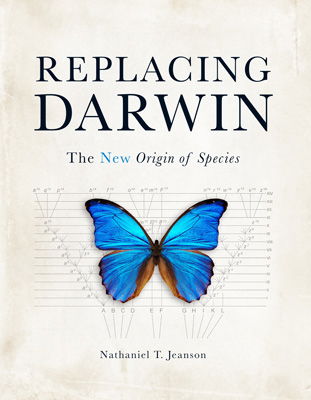 Here are just a few of those predictions:
The strength of several planets' magnetic systems
Helium in earth's rocks
The presence of radiohalos in metamorphosed sandstones
Cold material from earth's crust near the earth's core
The rapid reversal of earth's magnetic field
Harvard-trained scientist Dr. Nathaniel Jeanson, one of AiG's research scientists, wrote Replacing Darwin, a book that challenges the evolutionary worldview with research from genetics and offers a testable prediction based on a biblical starting point. If you haven't read it yet, I encourage you to check out this ground-breaking book Replacing Darwin.
Dr. Jeanson recently sat down with Billy Hallowell, the host of PureTalk, a Pure Flix interview program (you can find this show on Facebook), to discuss this question and to get Dr. Jeanson's tips for surviving college as a Christian and biblical creationist. This conversation was filmed at our Ark Encounter and is part of the "Answering Atheists" series produced by the leading faith and family video streaming service Pure Flix. I encourage you to watch it below:
Pure Flix hosts all our Answers in Genesis video content (several hundred AiG titles), as well as many inspiring movies, shows, and Pure Flix original productions. It's a great resource for families to find fun content as well as be equipped to think biblically.
And you can enjoy a year of Pure Flix and a year of our award-winning biblical worldview magazine, Answers (6 issues) as well as 8 free digital downloads, and more—a $200 value—for only $99.99. It's a super-combo that will equip and encourage you. Learn more at AnswersMagazine.com/PureFlix.
Thanks for stopping by and thanks for praying,
Ken
This item was written with the assistance of AiG's research team.