Well, I recently heard from a young man who was asked to create a display board on his favorite author—and he chose me!
Matthew and his mother reached out to me and asked if I would answer Matthew's questions for his special project. I was thrilled to be able to record my answers for him, so he could put together his board and presentation. Afterwards, he sent me a picture of him and his display, and sent this email:
Hi Mr. Ken Ham,

I enjoyed author's night. Thank you for helping me to learn more about you. When I got up to speak about you, I was embarrassed because it was my first time to speak at author's night. I got relaxed and enjoyed speaking because if I didn't I would miss out on something.

I hope you publish more books because I really like dinosaurs. My favorite dinosaur is the T-Rex. I hope you have a good day.

Love,

Matthew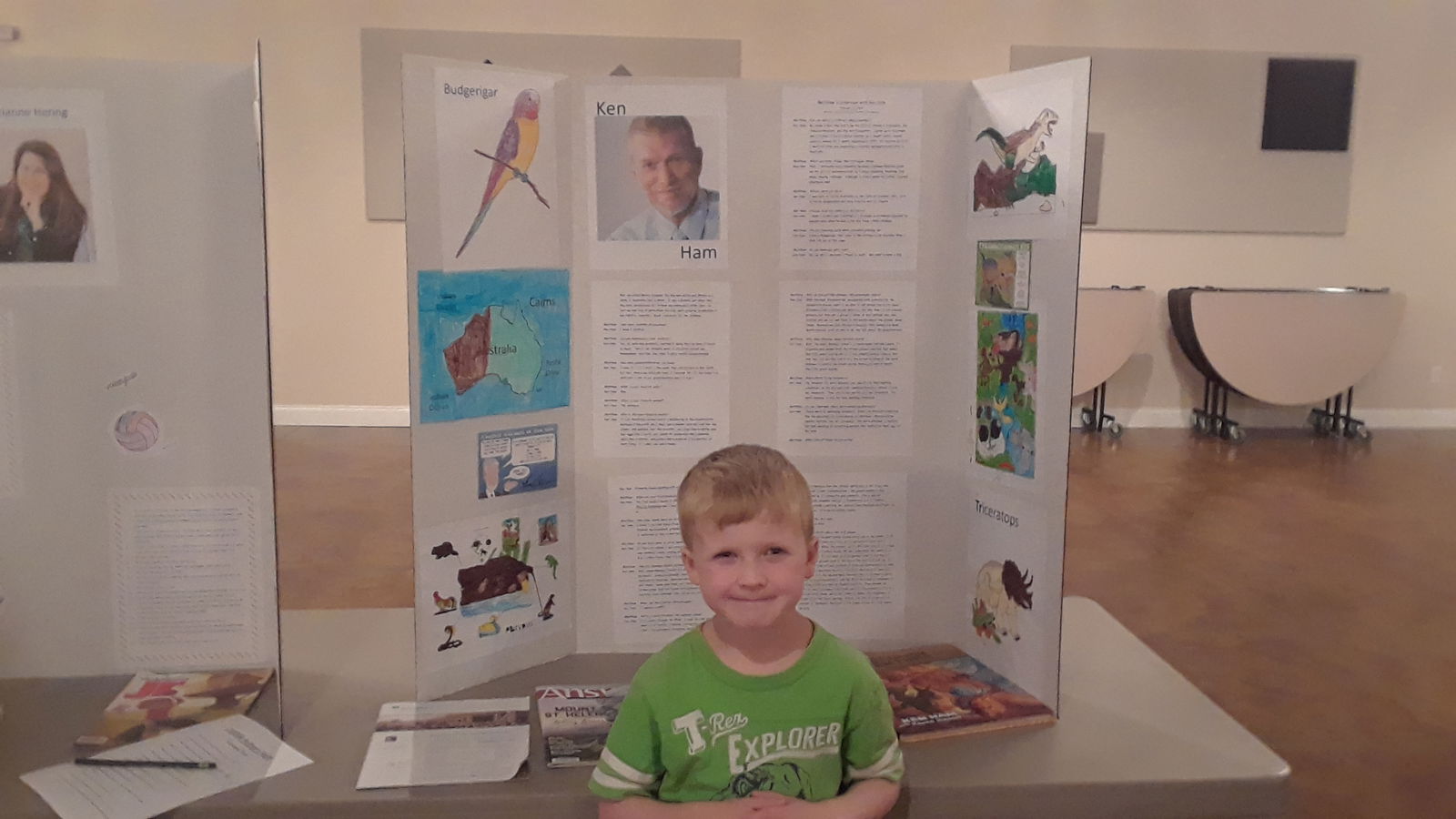 I really like dinosaurs, just like Matthew. And I love using them to tell children about the truth of God's Word and the gospel. Sadly, dinosaurs are used more than just about any other topic in this world to indoctrinate kids in atheistic evolution. We sometimes refer to dinosaurs as "missionary lizards" because you can start with dinosaurs (created by God on day six, cursed when Adam and Eve sinned, and now extinct because of sin and death) and present the gospel.
I also point out that someday we will all die too, but Jesus offers the free gift of salvation to all of us who will repent and believe.
If you'd like your children to learn more about dinosaurs from a biblical perspective, check out these books I've written just for them (as well as two DVD resources from Buddy Davis and me):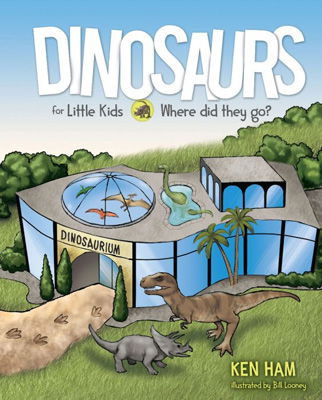 Visit AnswersBookstore.com to see our full range of resources.
Thanks for stopping by and thanks for praying,
Ken
This item was written with the assistance of AiG's research team.