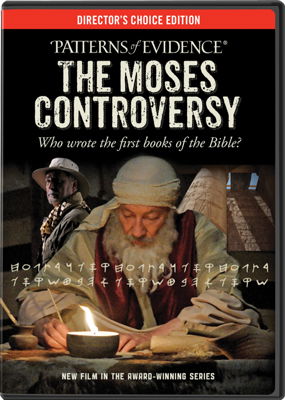 Filmmaker Tim Mahoney embarked on a journey to answer this question and produced the intriguing documentary Patterns of Evidence: the Moses Controversy. You'll explore questions surrounding the authorship of the Pentateuch, the invention of the alphabet, the early Hebrew language, and more. I strongly encourage you to order this film—it's fascinating, encouraging, and faith building. And people who saw this at the theater have raved about it. It's now out on DVD and available from our online store.
Included with the DVD are special bonus features such as a panel discussion and behind-the-scenes footage.
Patterns of Evidence: The Moses Controversy is the powerful DVD companion to the previous film by Mahoney entitled Patterns of Evidence: The Exodus. If you haven't seen that award-winning film on Exodus, I encourage you to order both Tim Mahoney films together. You can order the combo pack (and save when you do!) from our online store. Watch the trailer and find more related resources at AnswersBookstore.com.
Thanks for stopping by and thanks for praying,
Ken
This item was written with the assistance of AiG's research team.