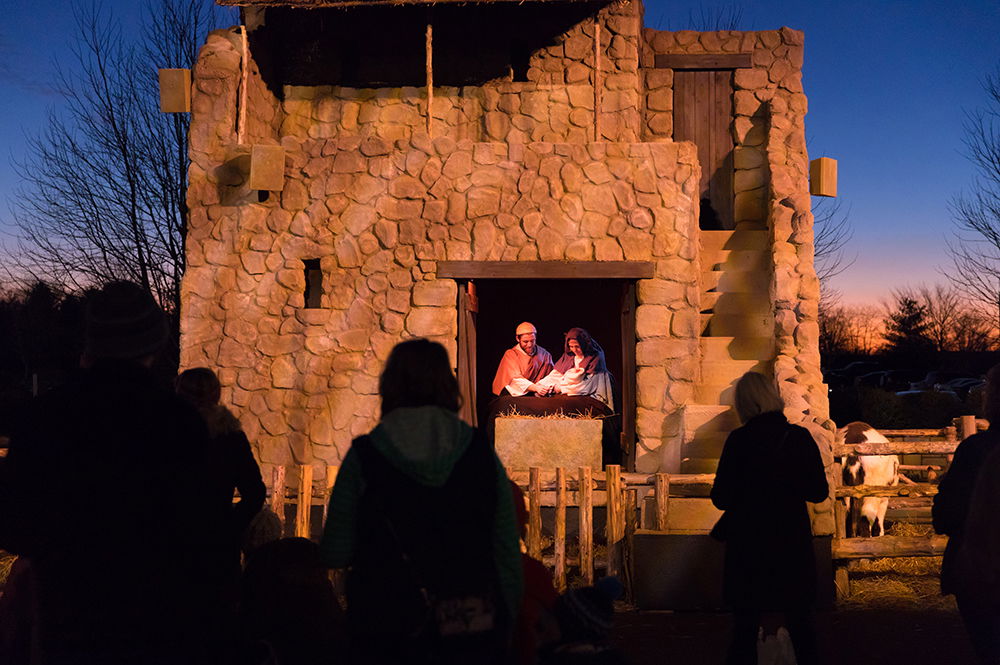 Both Christmas events feature unique aspects, so be sure to plan on attending both attractions. At the Ark Encounter you'll enjoy a gorgeous, unique rainbow lights display on the side of the Ark, festive lighting throughout the grounds, delicious holiday and seasonal foods (including a special buffet in our Emzara's Buffet), shopping in our extensive fair trade market (it greatly benefits underprivileged people around the world), zipping across the snowy valleys on our zip lines, and more.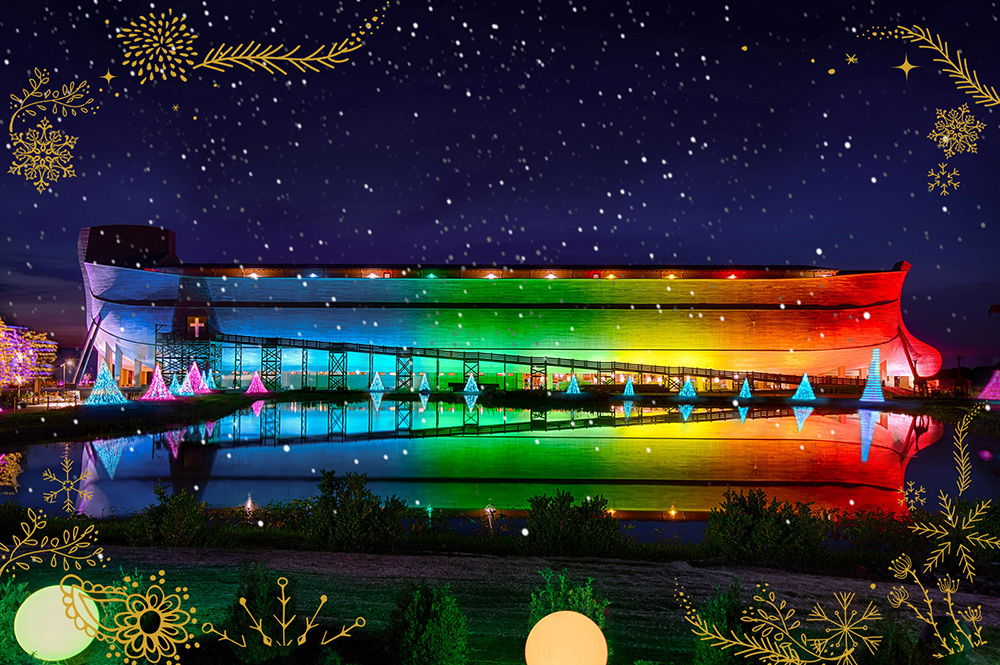 We're especially excited about our Glice skating rink, the largest in North America. Glice is a synthetic ice from Switzerland that allows you to skate, regardless of the weather. It works just like ice but won't melt. And it's actually safer for children, as it's not as slippery as ice. The rink, with Glice skates, will be available during ChristmasTime at the Ark Encounter for just $5. Where else can you skate with Noah's Ark in the background?
ChristmasTown at the Creation Museum, a 45-minute drive away, features our stunning botanical gardens lit up with thousands of festive lights in a wide variety of colors. There are so many lights our grounds crew actually started putting them up in August! You'll also enjoy a live nativity (with live animals) and roaming biblical characters who share the exciting news of Christ's birth. Our petting zoo and camel rides will be open (camel and rides are also available at the Ark). And you can take a zip across the lake on our zip lines and enjoy the beautiful view of the lights from above.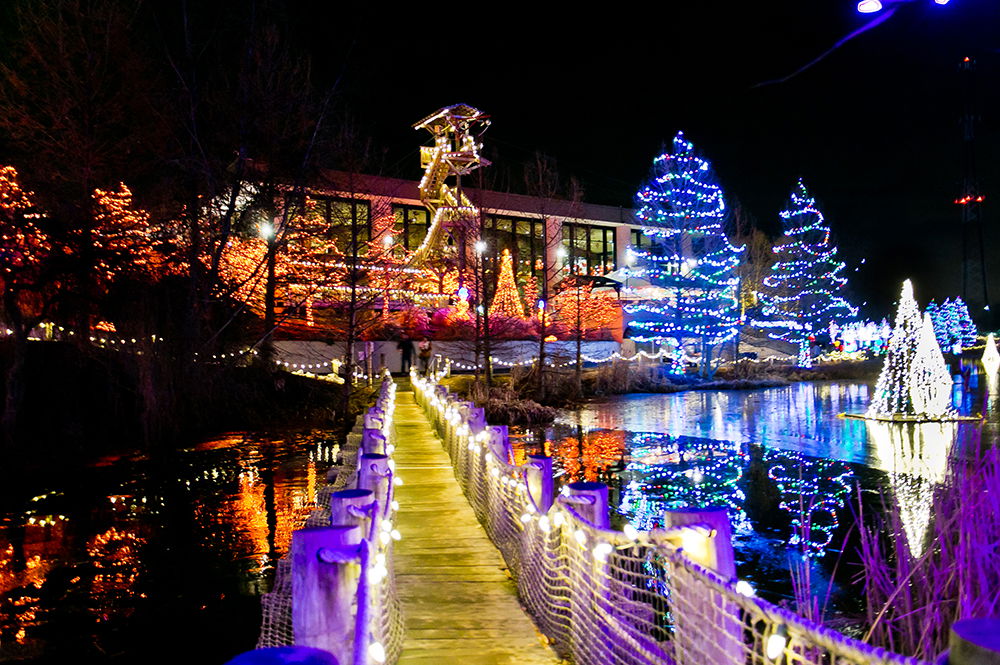 Admission to both events is free (parking, food, retail, animal rides, zip lines, and Glice skating are an additional cost). We want as many individuals and families as possible to come and celebrate Christ's birth with us. Start a new family tradition this Christmas!
We're also offering a special discount to admission at both attractions. If you're arriving after 5 p.m. during these events, admission to the Creation Museum is only $14.99! That includes admission to the Creation Museum walk-through and all the stunning exhibits, entry to our high-tech show in the brand-new 4D Special Effects Theater, access to a new Fun Zone for kids in the museum's Legacy Hall auditorium, and a collectable souvenir mug with free refills of hot chocolate or coffee for the whole evening on the night of your visit (together that's a value up to $40!).
If you're visiting the Ark Encounter for ChristmasTime after 5 p.m., enjoy a discounted price on both admission to the Ark, with three decks of stunning exhibits, and a buffet dinner at Emzara's Buffet at up to a 48% savings!
Learn more, and plan your visit, at ArkEncounter.com/christmas and CreationMuseum.org/christmas.
Thanks for stopping by and thanks for praying,
Ken
This item was written with the assistance of AiG's research team.