Here at Answers in Genesis, we're very thankful for the sacrifice those who have served in our military have made.
This free day is in addition to the discount we offer active and retired service members every day at both attractions. Active duty members of the United States Armed Forces receive 20% off up to five general admission tickets (adult or senior) and retired or veteran service members enjoy 20% off their ticket.
This Veteran's Day, I hope you come and visit either the Creation Museum or the Ark Encounter—or both! You'll be equipped and encouraged to stand on the authority of God's Word. And when you visit, be sure to let us know you're a veteran to receive this special discount.
Plan your visit at ArkEncounter.com or CreationMuseum.org.
AiG Staff Enjoy Special Veteran's Day Meeting
To honor the many veterans on the AiG staff and all US military, we brought in a special speaker and a color guard for Thursday's staff meeting. We wanted our staff to remember the sacrifices the US military has made and continues to make to guard our freedoms.
Sergeant Major Duffee and the JROTC Color Guard from a local school district helped us with our Veterans Day remembrance. They added to the military flair along with our guest speaker Brigadier General Bill Dickens, from the US Air Force Chief of Chaplains Office.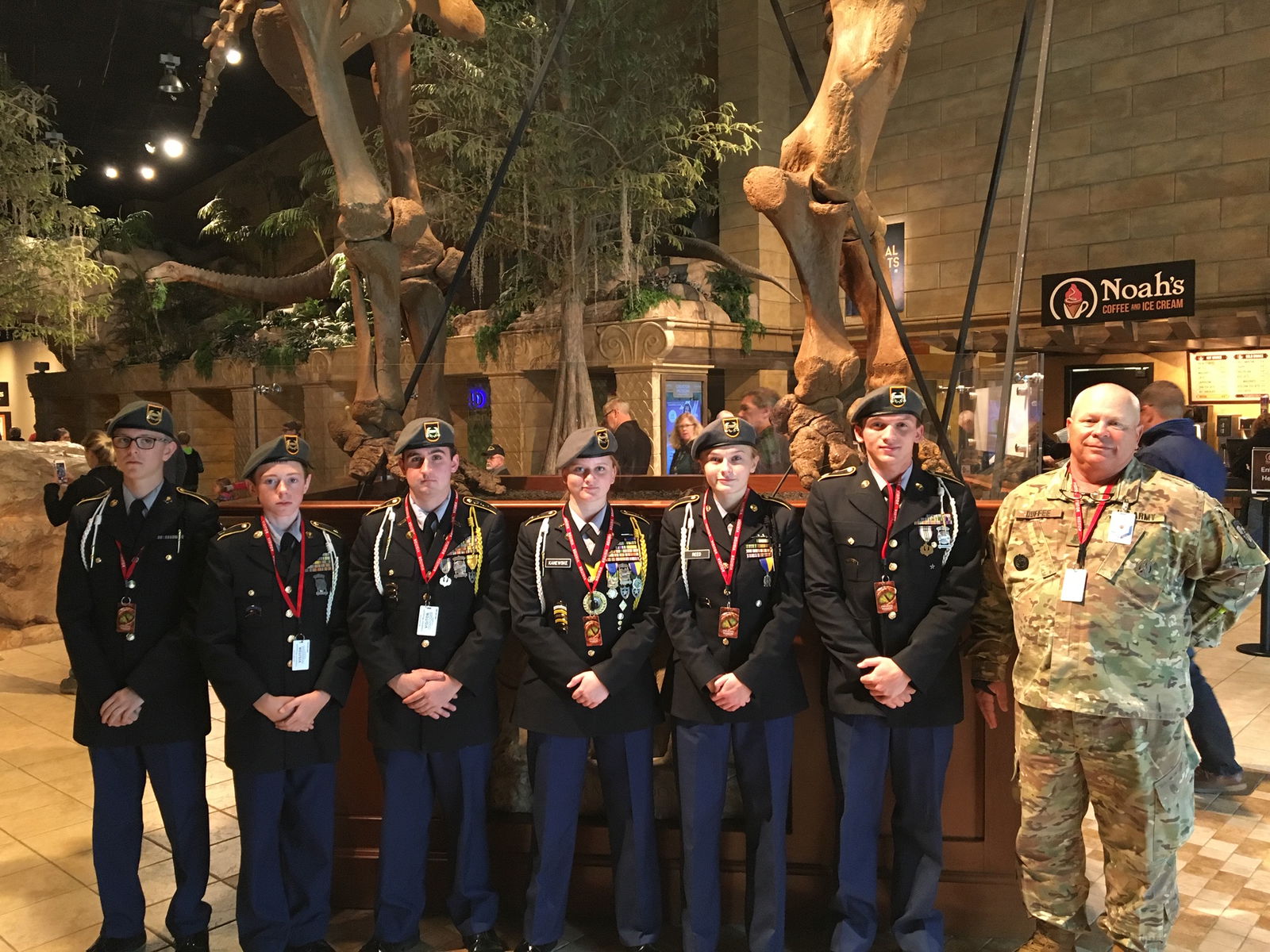 Gen. Dickens, who also serves as Headmaster of Calvary Christian School in Taylor Mill just down the road from our Creation Museum, spoke to us on Thursday on the connection between Veterans Day and World War I, which ended with an armistice 100 years today.
A day to recognize veterans of the "Great War" (World War I) was first proclaimed by President Wilson on November 11, 1919, exactly one year after the cease-fire and armistice on "the eleventh hour of the eleventh day of the eleventh month" in 1918. In 1938, the 11th of November of each year was declared "Armistice Day." In 1954, Congress and President Dwight Eisenhower officially replaced "Armistice" with "Veterans."
We have many veterans on the AiG staff. Some have served in hot spots in the Middle East, Afghanistan, the Balkans, etc. In fact, a Creation Museum employee was wounded twice in Vietnam and has a Purple Heart. We must never forget the sacrifices our military has made and continues to make to guard our freedoms. We thank them for their service.
Thanks for stopping by and thanks for praying,
Ken
This item was written with the assistance of AiG's research team.