ABWE is a mission agency with more than 90 years of experience helping missionaries start ministries in more than 70 countries.
Paul was the former pastor of Calvary Baptist Church in Holland, Michigan, where he hosted AiG speakers and sent many groups (including students) to the Creation Museum over the years.
Along with other staff at AiG, Mally and I have helped sponsor an ABWE missionary over the years. It's great to see missionary agencies working around the world that are strong on biblical authority. In this picture, you'll notice I gave Paul a copy of our newly released Gospel Reset book, which has been mailed to 300,000 churches in nine different Western countries this month. The book's message is key to getting churches around the world back on track to teach the truths of the Bible, starting with Genesis, so they can be more effective in evangelism.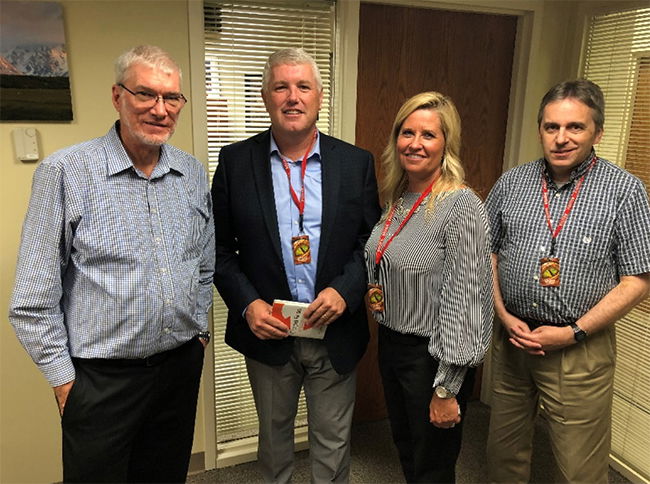 Thanks for stopping by and thanks for praying,
Ken
This item was written with the assistance of AiG's research team.