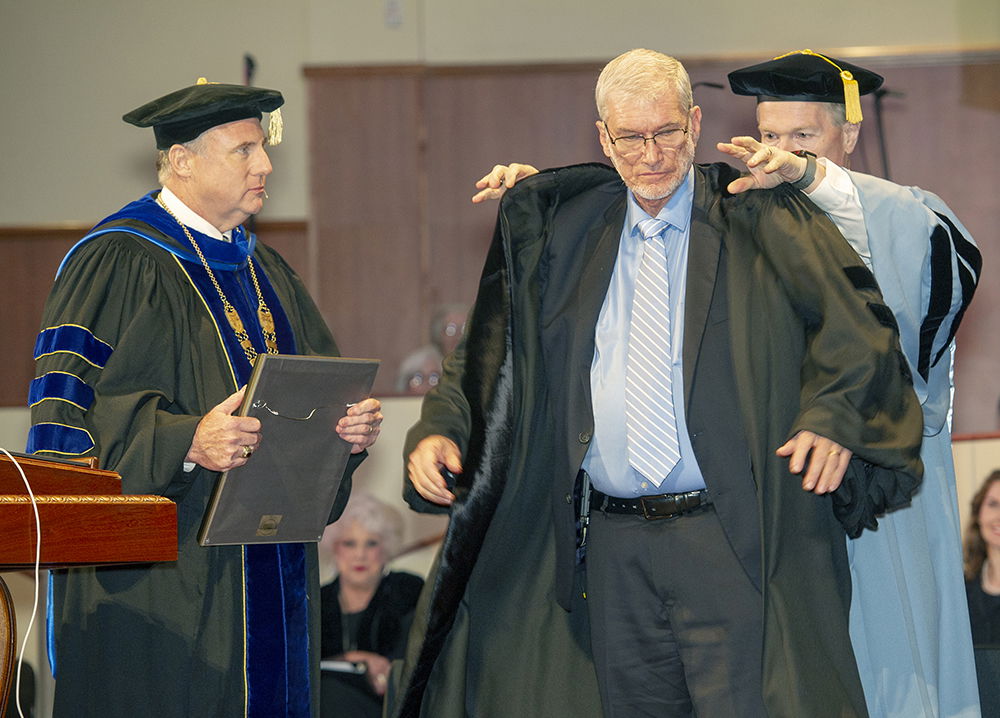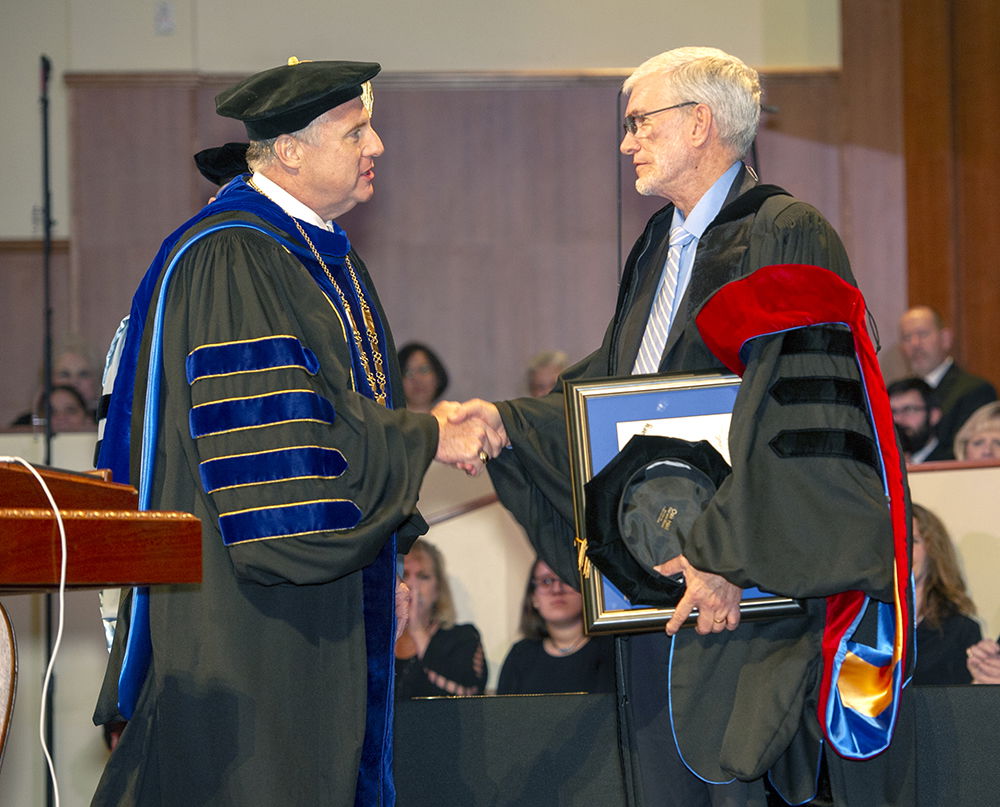 President Michael Spradlin leads the college and seminary. Before the convocation and ribbon cutting for the new college, he shared with me that he wanted it to be publicly known that his two schools side with AiG. President Spradlin sought to make a very public stand in letting it be known that his schools accept the authority and accuracy of God's Word, starting with Genesis.
My convocation talk was entitled "The Importance of Thinking Foundationally." At this new college last night, I encouraged the faculty, administrators, and incoming students to be ready always to give a logical, reasoned defense of the Christian faith, as commanded by the Apostle Peter (I Peter 3:15). In addition, I summarized the contents of my new book, Gospel Reset, and explained how Christians can be more effective in their evangelism in reaching our skeptical culture. I also referred to a lecture I gave at another school earlier this year, but under very different circumstances; read about my experience at the University of Central Oklahoma, a state-supported school in "Did This University Pass the Test?"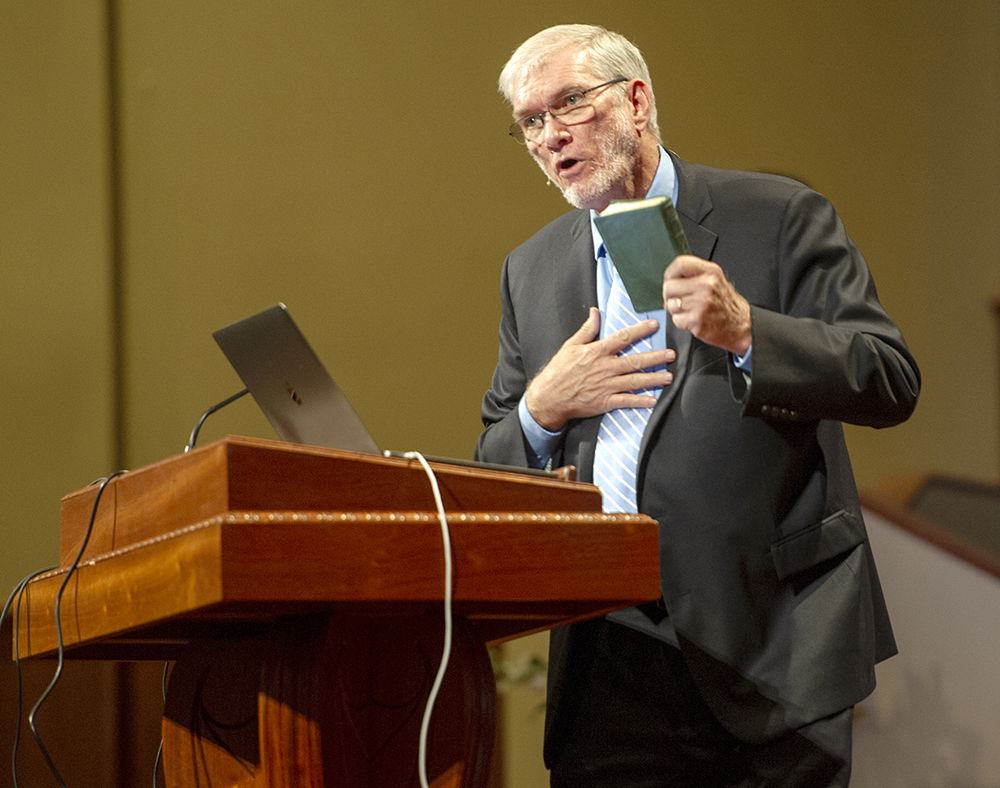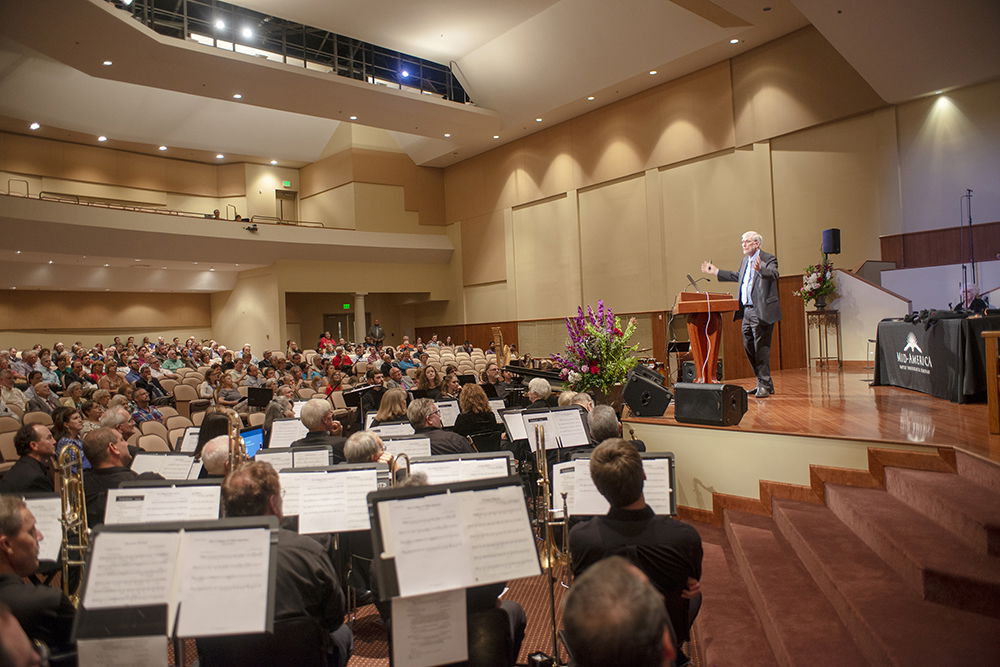 You can watch the college's convocation last night and my presentation on Facebook.
For more information on the seminary, visit mabts.edu. For the new college associated with the seminary, see collegeatmidamerica.com.