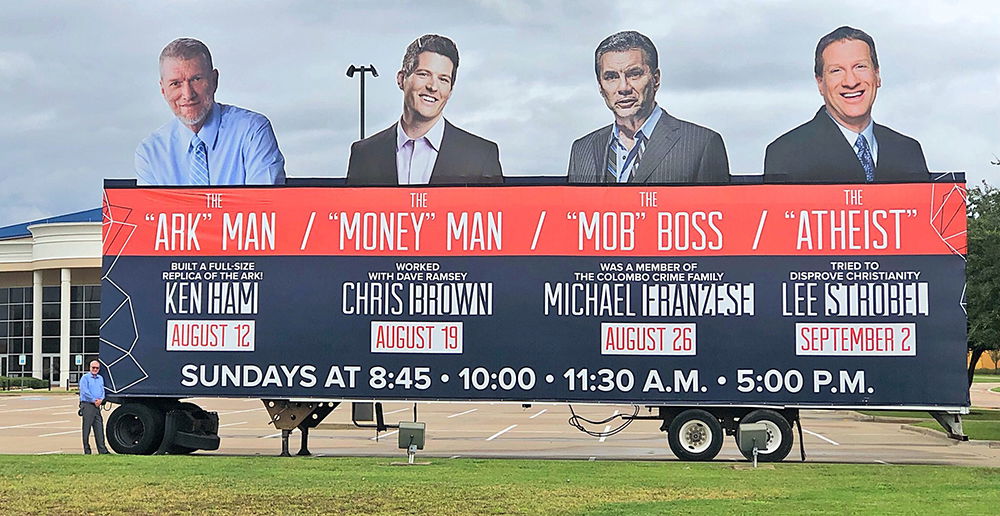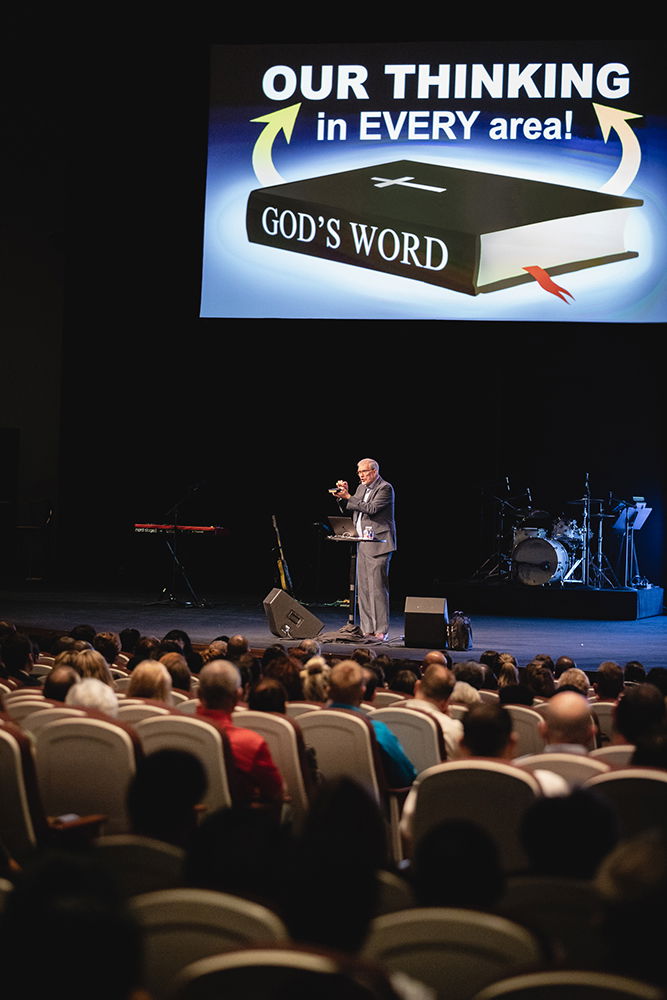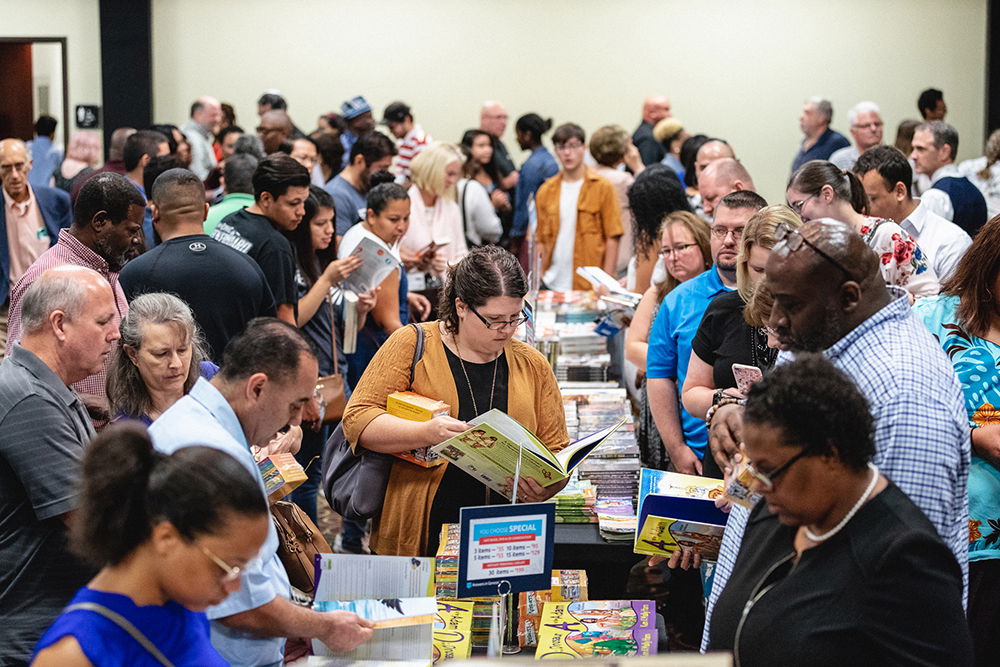 We talked about this unique billboard on a recent episode of Answers News, our twice-weekly live news commentary program—you can watch this program on Mondays and Thursdays at 2 PM (eastern time) on AiG Facebook, my Facebook, and AiG YouTube:
My speaking sessions were livestreamed and impacted nearly 200,000 people. We're excited to see such a huge reach! And we're thankful for churches like Crossroads that partner with us and help us reach even more people with the message of biblical authority and the gospel.
You can watch the livestream here:
Pastor Barry Cameron, the lead pastor at Crossroads, wrote this short note about the event:
This past Sunday, we were honored to have Ken Ham back at Crossroads. We promoted him as the "ARK" man because of the massive, Disney-quality, life-size reproduction of Noah's Ark at the Ark Encounter that he and his ministry Answers in Genesis have built in Williamstown, KY, just outside of Cincinnati.

Once again, Ken was terrific, speaking three times for a packed-out "Back-to-School" Sunday at Crossroads. His message on "Thinking Foundationally" was powerful and perfect for the thousands of kids and students returning to school, as well as their parents and every adult present. Our people loved it and stood in long lines to purchase resources after every service.

Every church in America ought to have Ken Ham in for a weekend. He'll pack the place out and preach the Word in a way that'll have your people begging for more.

Absolutely loved having Ken, Jason Nave, Joe Boone, and the whole team at Crossroads this weekend. Our church is honored to support their great ministry every month, and I'm honored to call them my friends.

Barry L. Cameron

"And you shall love the Lord your God with all your heart and with all your soul and with all your mind and with all your strength. The second is this: 'You shall love your neighbor as yourself.' There is no other commandment greater than these." (Mark 12:30–31)
Again, we're thankful for the many churches like Crossroads that have a desire to equip others to stand boldly on the authority of God's Word and trust the life-saving gospel of Jesus Christ. You can request an AiG speaker to come to your church on our website.
And plan your visit to the Ark Encounter at ArkEncounter.com.
Thanks for stopping by and thanks for praying,
Ken
This item was written with the assistance of AiG's research team.