Most people are aware of the connection between Christmas and a celebration of Jesus' birth and are often more open to attending a church service and hearing the Christian message this time of year. It's a great time to share the gospel with others, so here in Northern Kentucky we're "redeeming the time" and using the season to proclaim Christ to thousands of families who visit each year.
At the Creation Museum, during ChristmasTown (December 8–30, 2017, closed Christmas Eve and Christmas), we have a beautiful garden of lights and a live nativity featuring Mary, Joseph, baby Jesus, and various live animals. Also, starting December 15, you'll see actors dressed in time-period costumes roaming throughout the grounds. You may meet shepherds, Roman soldiers, a wise man, or Anna and Simeon (see Luke 2:22–38). These characters enhance the experience, but, most importantly, they point people toward Christ and the reason he came.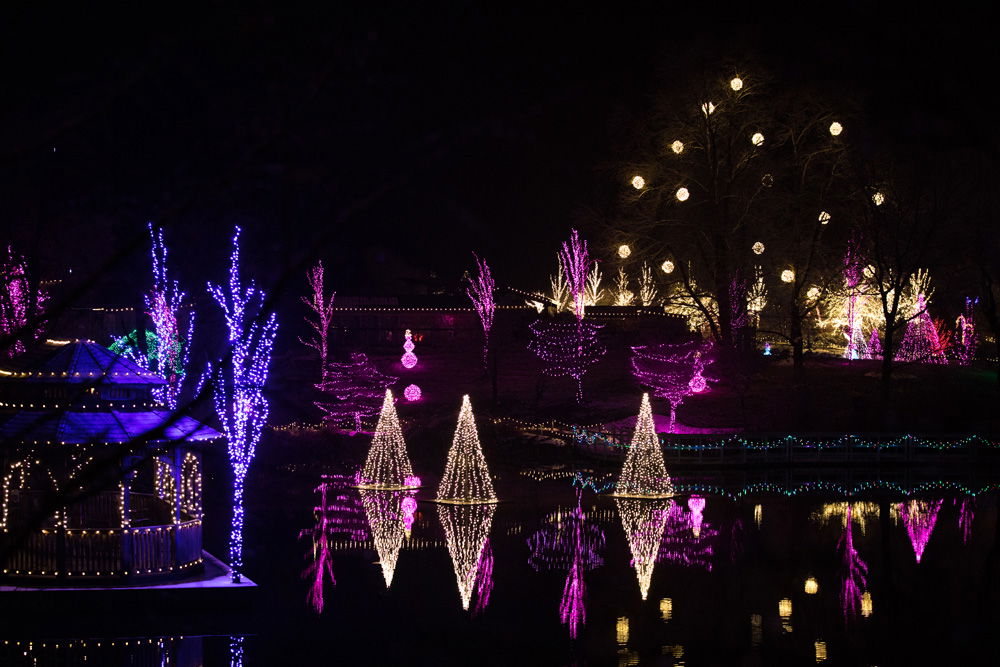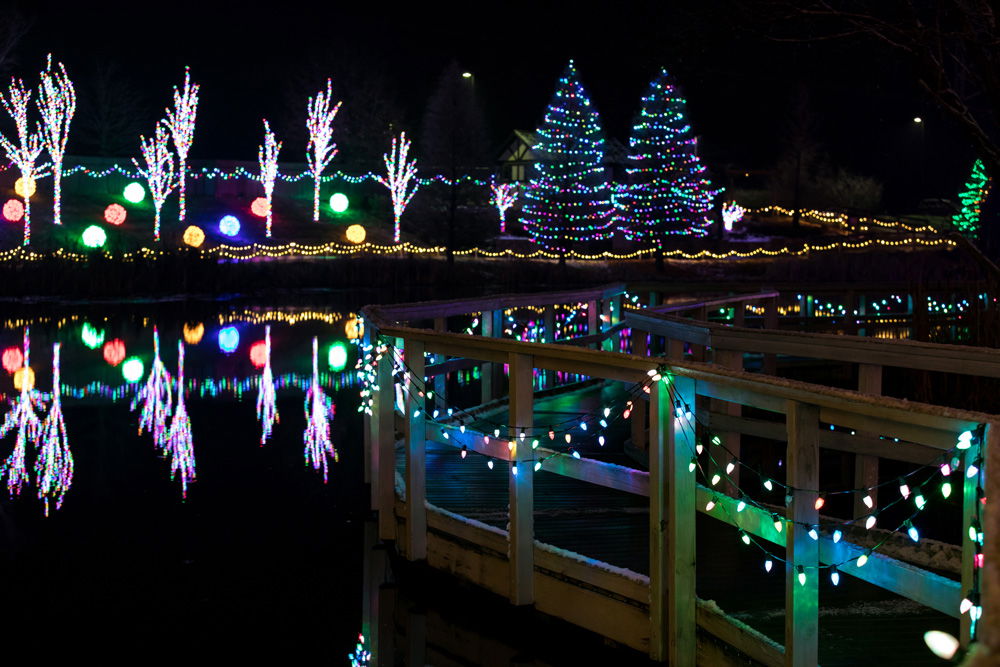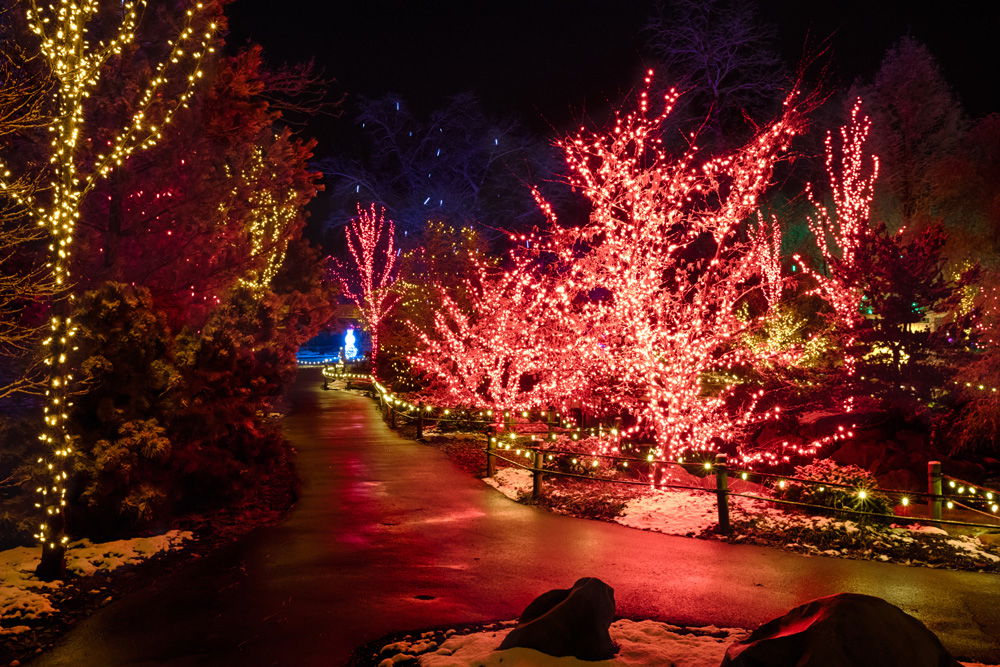 This Christmas we pray many hearts and minds will be impacted for eternity.
At the Ark Encounter, during ChristmasTime (December 8, 2017—January 15, 2018, closed Christmas Eve and Christmas), we have a stunning laser projection show that plays on the side of the Ark, turning the life-size Ark into a 5-story, 510-foot screen! This spectacular show begins in Genesis and presents the bad news—we're sinners in rebellion against God—moves through to the account of the Flood, shows the nativity, and finally, Christ's death and Resurrection. This show is a powerful proclamation of the gospel—in fact, I believe it is one of the most impactful presentations of the gospel anywhere in the world. This Christmas we pray many hearts and minds will be impacted for eternity.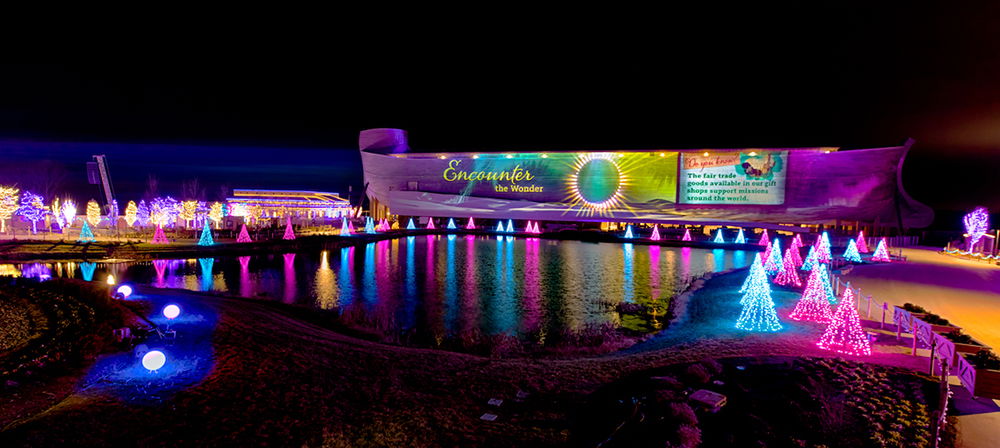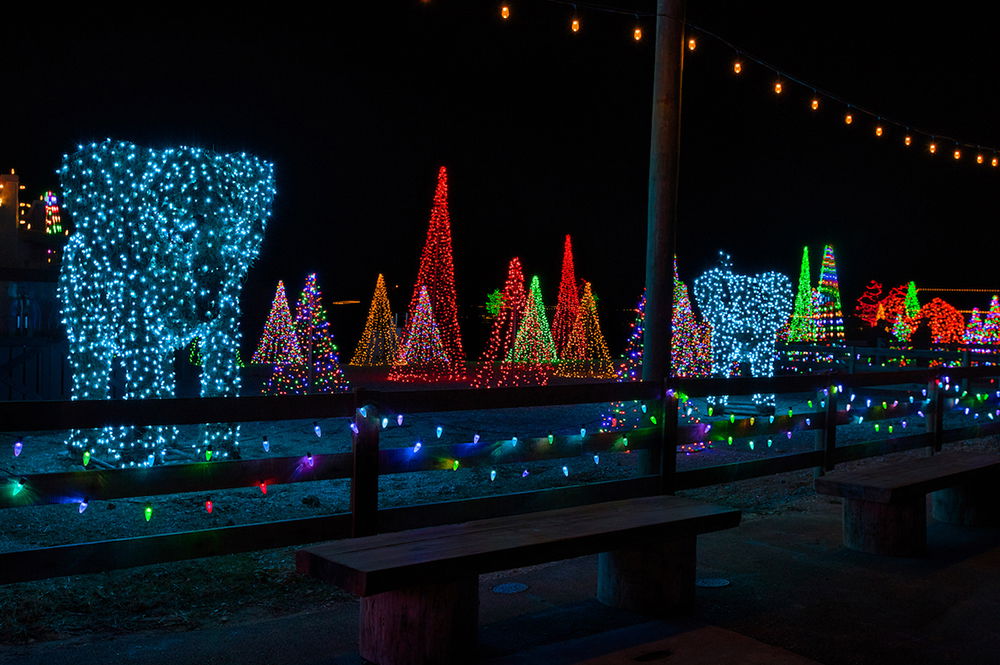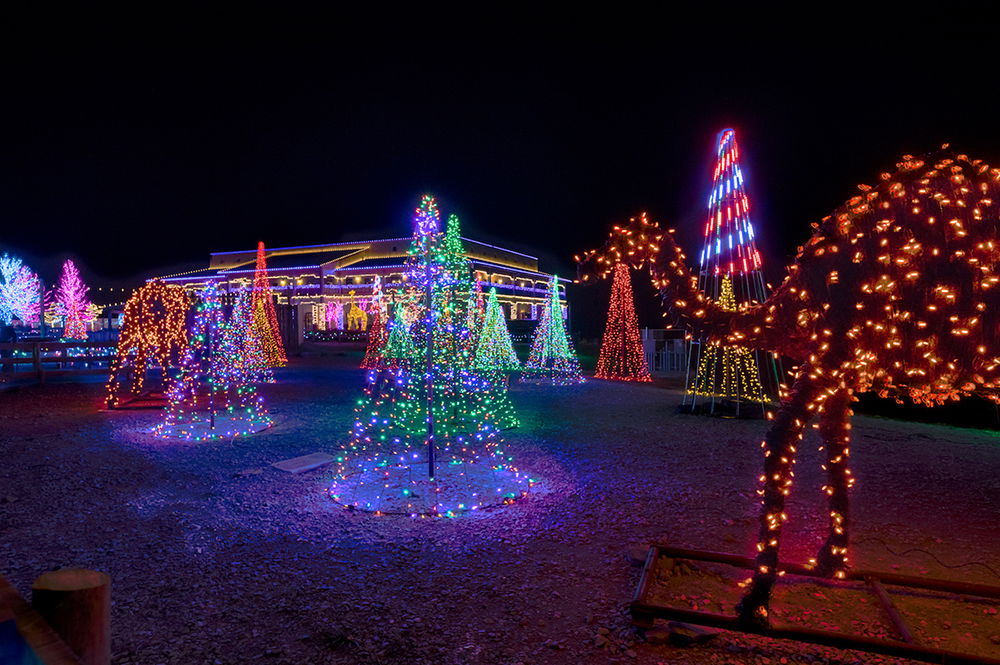 Admission to both events is free—you only pay a nominal parking fee ($5 at the Creation Museum and $10 at the Ark Encounter). We want as many unbelievers as possible to come to ChristmasTown and ChristmasTime because we want them to hear the good news of what Jesus has done for us. So bring everyone you know!
I encourage you to come to the Greater Cincinnati area for ChristmasTown at the Creation Museum and ChristmasTime at the Ark Encounter. Load up your car (or van) with your non-Christian friends and family members and bring them to a fun event that promotes the message of the gospel in a very tasteful way. These events are not only enjoyable for the whole family, but they can be used as a way to teach your children the truth of what we celebrate this year (and every day of every year)—Jesus Christ came in the flesh to redeem us!
Learn more, and plan your visit, at CreationMuseum.org/christmas and ArkEncounter.com/christmas.
Thanks for stopping by and thanks for praying,
Ken
This item was written with the assistance of AiG's research team.