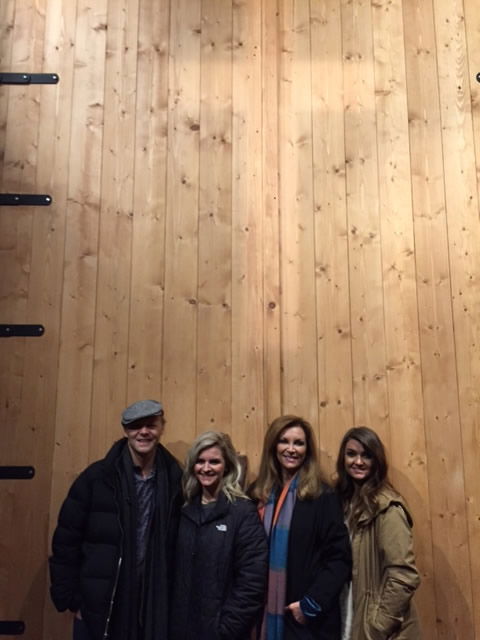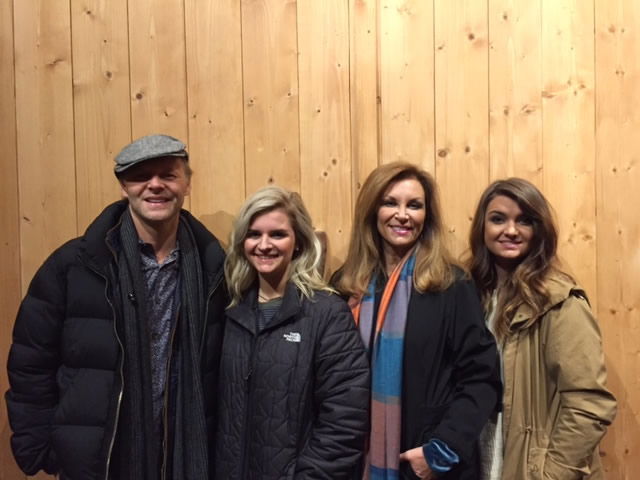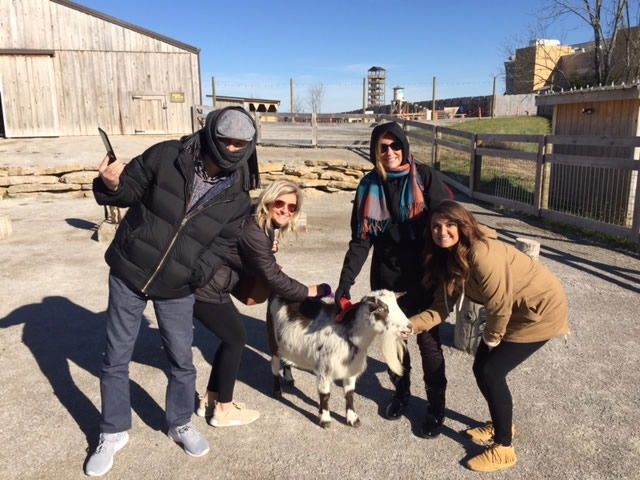 While they were here, the family did a special acapella number by the door of the Ark. The door is a powerful exhibit—and a favorite at the Ark—that points people toward the door of salvation, the Lord Jesus Christ. The door with the illuminated Cross is one of those photo opportunities you don't want to miss when visiting.
The Nelons did several other Facebook Live videos during their time at the Ark, and you can watch them by going to Facebook.com/thenelonsofficial.
Here's what Jason Clark, of The Nelons, said about his visit to the Ark with his family:
My family and I had a day off of touring in the KY area and decided to stop in to visit the Ark Encounter in Williamstown. Immediate reaction was breathtaking, as we couldn't take our eyes off of the enormous size of the Ark while entering the campus! We planned to spend a couple of hours sightseeing but ended up staying nearly 7 hours reading, looking, riding camels, petting animals, eating, watching films, etc. I felt God's presence throughout my experience as Jesus was shining through at every turn, in every word, in each exhibit!

We even stopped to sing at the Door of the Ark and as we sang, "May I introduce you to this Friend of mine, Who hangs out the stars, tells the sun when to shine. Kisses the flowers in the morning with dew, but He's not too busy to care about you," I felt impacted at how loving our God is to provide an Ark of safety for Noah and his family, and now how Jesus is our Ark of mercy for those that will simply enter in.

This day will not be forgotten, and I want to thank Ken Ham, the amazing staff, our tour guide Patrick, and our friend Jason Nave for giving us such a special treat. Every Christian should experience this, and furthermore, even the non-believer who is curious should come and see for yourself. One way or another everyone will be impacted by this Encounter!
We want everyone to come and see the Ark and encounter the truth of God's Word and the Lord Jesus. Even many nonbelievers visit and give rave reviews.
Learn more, and plan your visit at ArkEncounter.com.
Thanks for stopping by and thanks for praying,
Ken
This item was written with the assistance of AiG's research team.