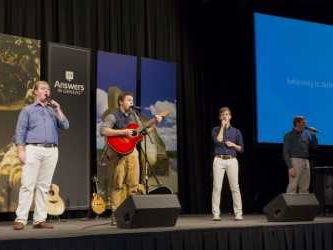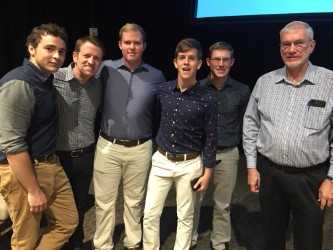 Our A/V team recorded one of their songs, the classic hymn "In the Garden," by American songwriter C. Austin Miles, so I thought I would share it with you. I must admit, it was an emotional moment for me listening to that hymn, as it was one of my father's favorites. My father sang this hymn in a quartet, so I could "hear" him singing it as I listened!
Shortly after the visit by the quartet, the president of Hobe Sound Bible College, Daniel Stetler, came and spoke to our staff during another morning staff meeting. He toured the Creation Museum along with his daughter and two local Christian leaders.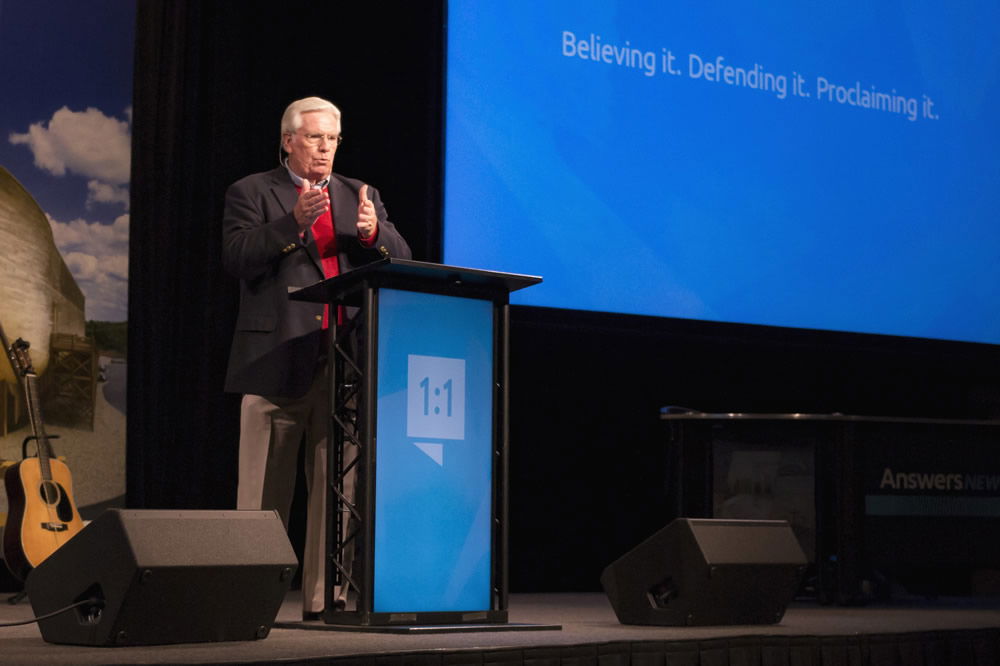 You can learn more about Hobe Sound Bible College at HSBC.edu.
Thanks for stopping by and thanks for praying,
Ken
This item was written with the assistance of AiG's research team.