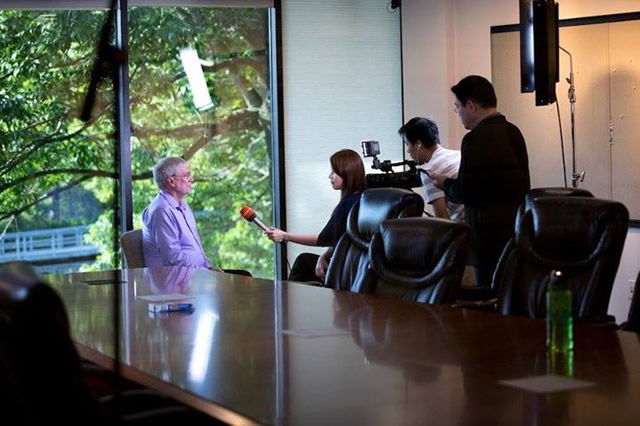 CGNTV, the network that interviewed me, is a mission and education broadcast network that, according to its website, provides various programs for the spiritual growth of pastors, missionaries, and laypeople. It broadcasts in 174 languages in 8 regions around the world. CGNTV is currently available in over 170 countries, such as Japan, Thailand, Hong Kong, Taiwan, and America, with its main headquarters being in South Korea.
Here is the short video that the South Korean team put together about the Ark. It includes a short interview with me in my office.
It's exciting that our brothers and sisters in South Korea will hear about this world-class attraction that is sharing the gospel with thousands of people from around the world each day. And we look forward to meeting those who will visit as a result.
Plan your visit at ArkEncounter.com.
Thanks for stopping by and thanks for praying,
Ken
This item was written with the assistance of AiG's research team.