Our very talented horticultural team has been beautifying the grounds with gorgeous flowers, trees, and other plants. Most of these plants were grown onsite in our own greenhouses. And several topiaries—sculpted wire statues filled with moss—are scattered around the lake in front of the Ark, with more to come. I thought I'd share some pictures of these exciting additions with you.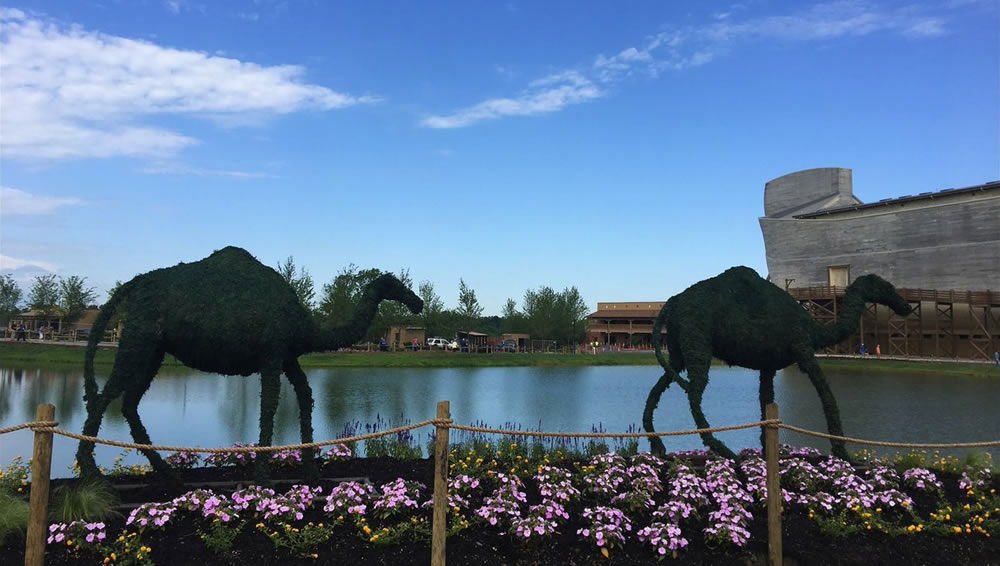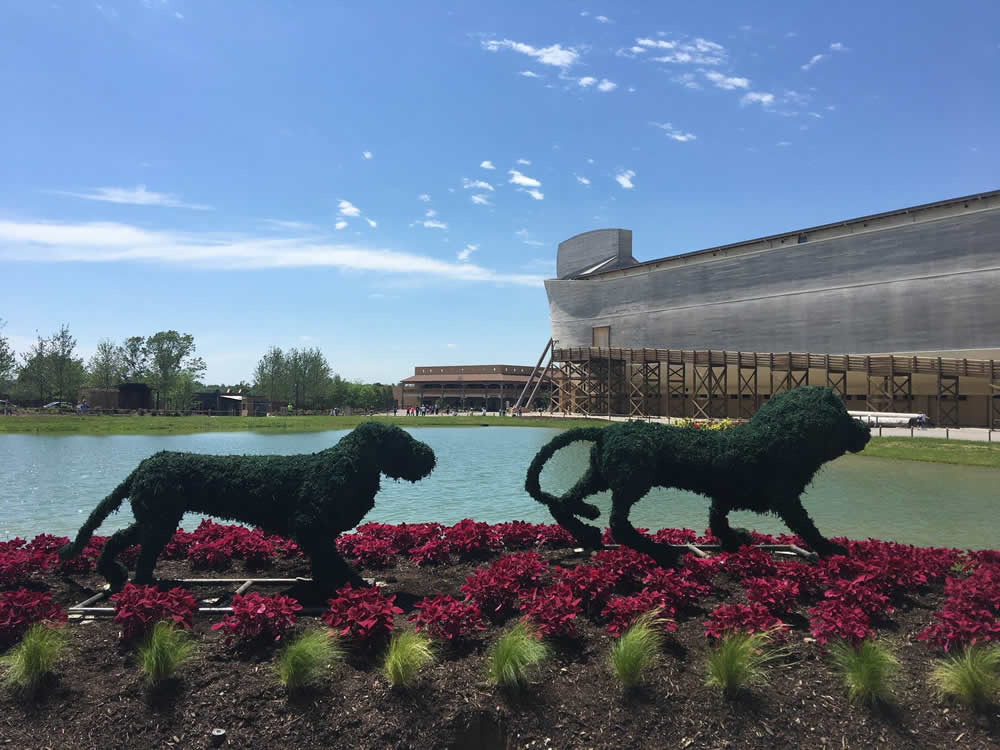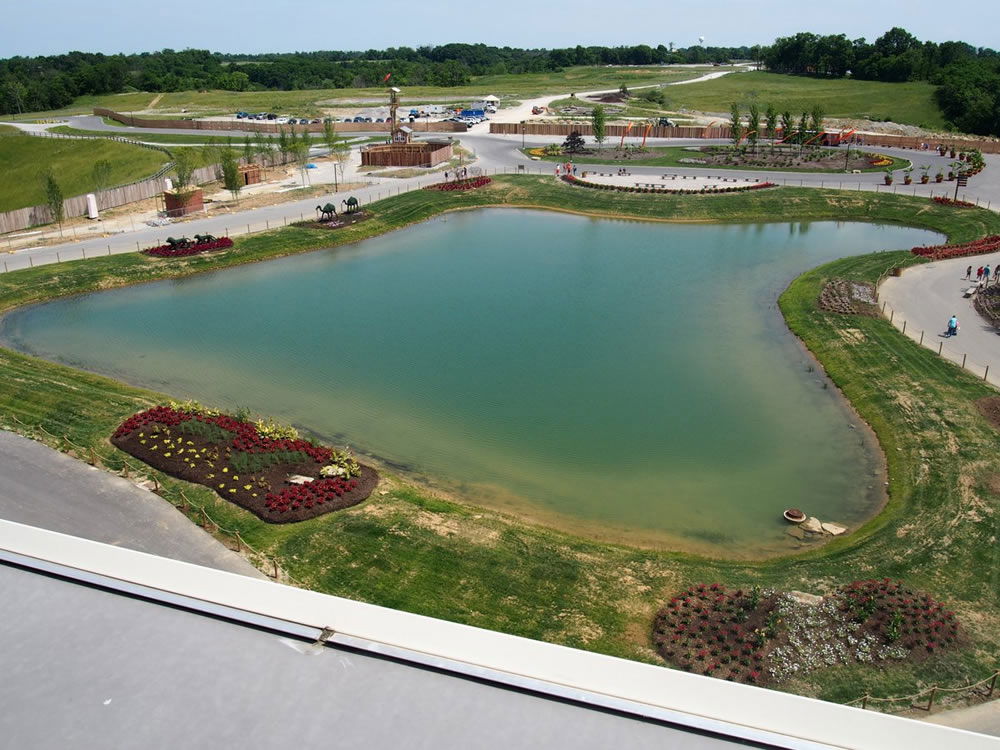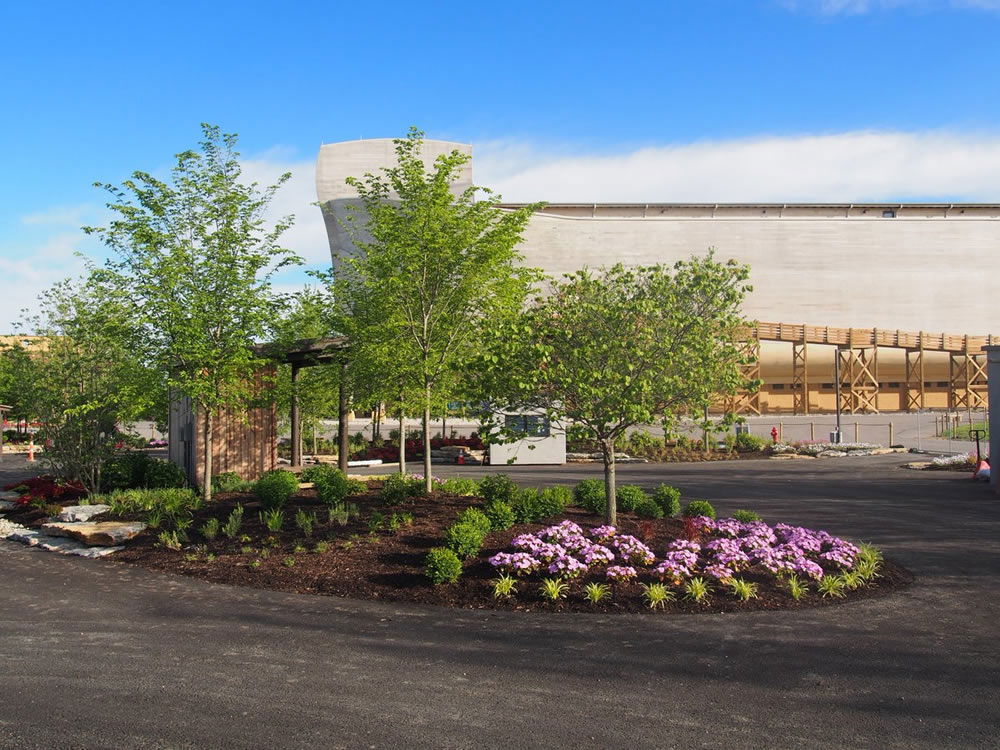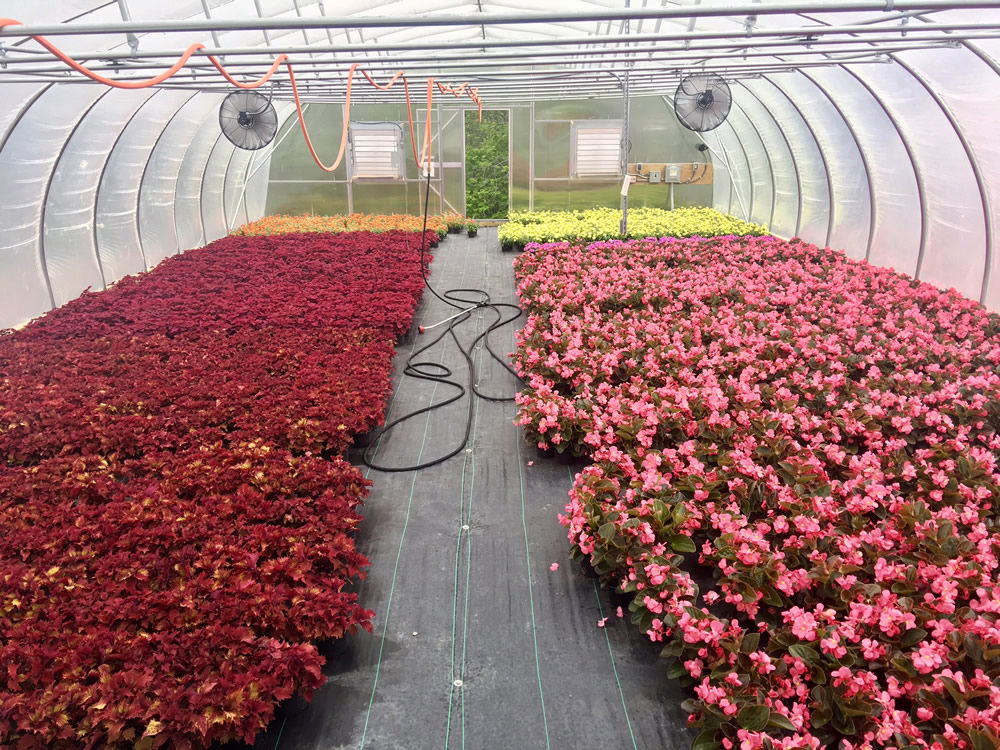 The horticultural team has also designed beautiful gardens around the queue lines leading to the ramp that enters the Ark. These gardens are beautiful; they even feature an Australian tree my wife has cared for over the last 20 years.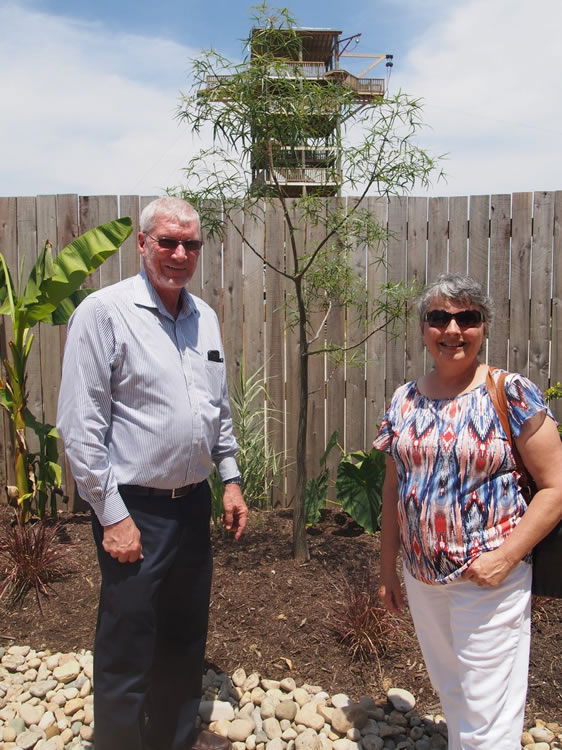 We've also added, and are continuing to add, steles (monument stones) that depict the true history of the universe in a very pictorial form.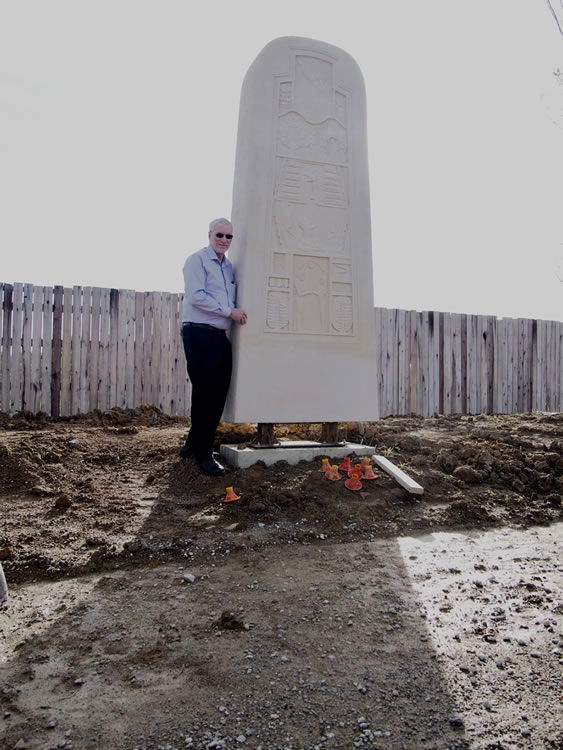 This short video shows people visiting the Ark, giving you a glimpse of some of the many exhibits that you'll see when you visit. The clip will give you a feel for being inside Noah's Ark.
If you haven't come to visit the Ark Encounter, I encourage you to plan your visit today. You'll love the beautiful grounds, Ararat Ridge Zoo and its petting zoo, the zip lines, the restaurant, the gift store, and, of course, the three decks full of world-class exhibits—not to mention the massive Ark structure itself!
Plan your visit at ArkEncounter.com.
Thanks for stopping by and thanks for praying,
Ken
This item was written with the assistance of AiG's research team.