Very few Christian colleges today will take an uncompromising stand on creation and the age of the earth. But Cedarville University, located in Cedarville, Ohio, certainly does. They boldly and unashamedly stand on the authority of God's Word. And recently articles by AiG's Dr. Georgia Purdom (an alumnus of the school) and I appeared in their publication, Cedarville Magazine.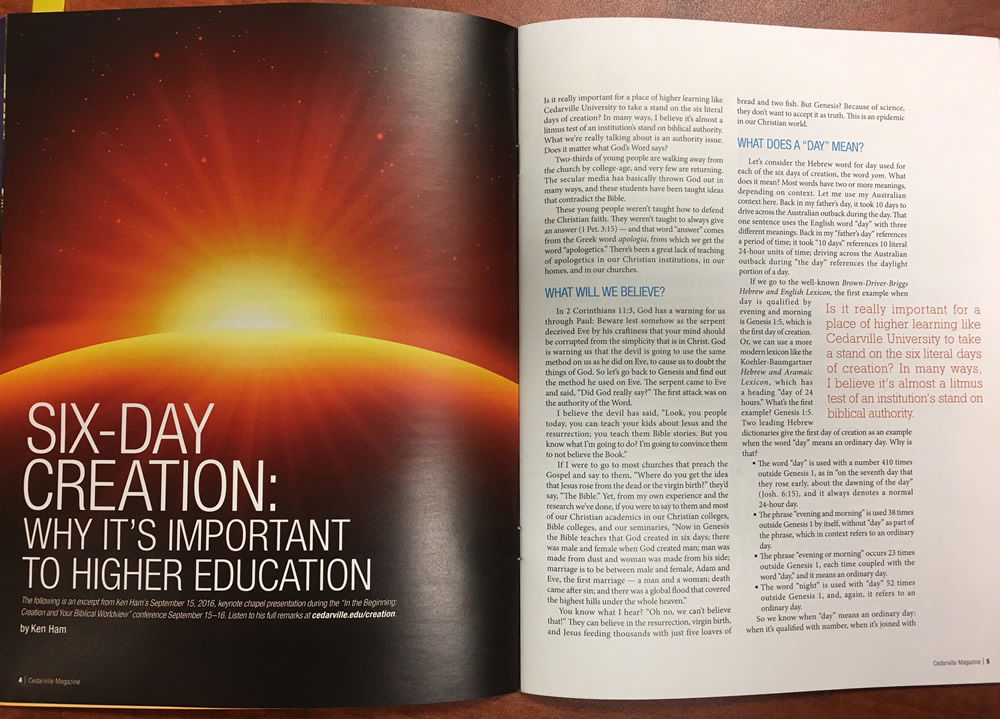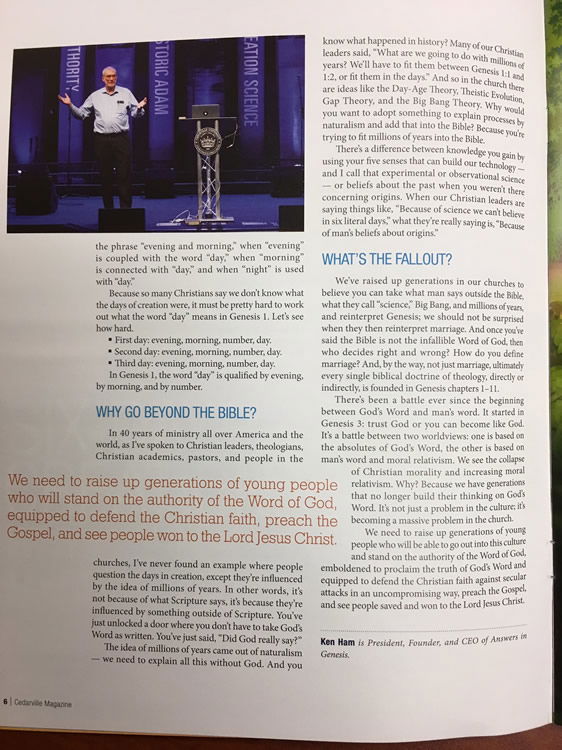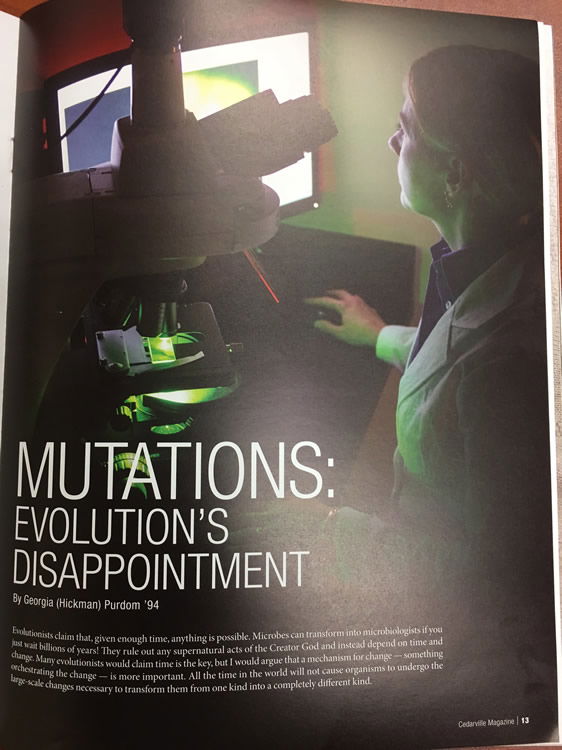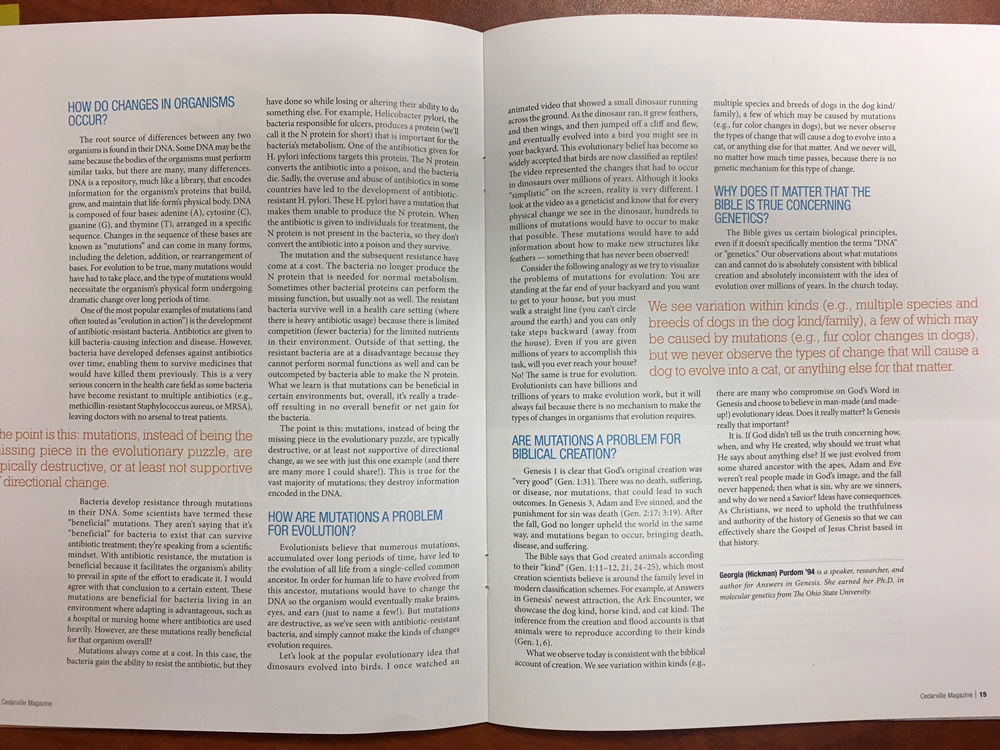 The spring issue of Cedarville Magazine is dedicated to creation and a biblical worldview, and features articles from a variety of authors who affirm biblical creation. My article, "Six-Day Creation: Why It's Important to Higher Education," is an adaptation of my chapel talk given at Cedarville. Dr. Purdom's article, "Mutations: Evolution's Disappointment," looks at how mutations have failed to provide the mechanism that evolution needs to change one life-form into another.
I encourage you to read these articles along with the rest of the issue. It's available online for free on Cedarville's website.
Learn more about Cedarville at Cedarville.edu.
Thanks for stopping by and thanks for praying,
Ken
This item was written with the assistance of AiG's research team.