Here is a photo of AiG speaker Bodie Hodge with three of the four Scots just before the start of filming.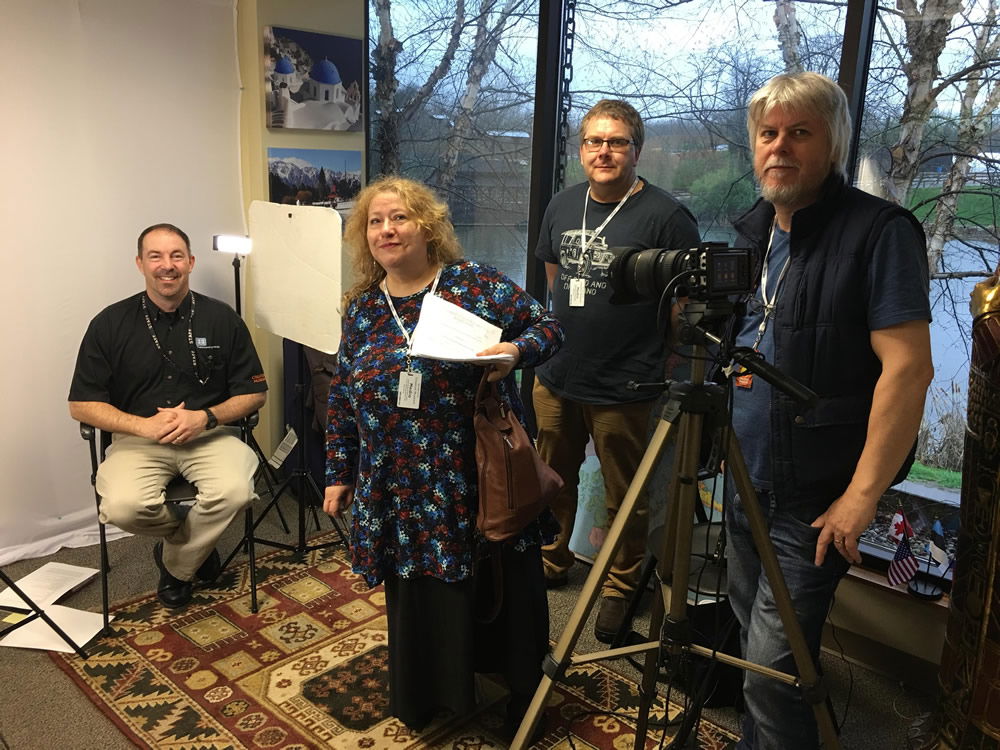 The TV crew also shot a lot of what's called b-roll footage at the Ark Encounter and museum. They were impressed by the size of the Ark, the number of guests visiting our attractions, and the fact that they are so evangelistic.
Over the years, dozens of media from around the world have toured the Creation Museum and Ark Encounter. From Europe, we've welcomed several reporters each from the UK, Germany, Spain, Italy, and, recently, Switzerland. We praise God for all this coverage!
Make your own plans to visit the Ark Encounter and Creation Museum this summer.
Thanks for stopping by and thanks for praying,
Ken
This item was written with the assistance of AiG's research team.