Last week at the museum, I was honored to meet Bill Asbury visiting with his step-son Rich Smith and his wife Mary Ann (the couple are charter members of the museum). If you look closely at Bill's cap, you can see he's a World War II veteran. In late 1944 and through a good part of 1945, Bill served in the Eighth Armored Division, helping to liberate the Netherlands and then pushing back the Nazis toward Berlin at the close of the war.
For Bill, talking about World War II can be difficult, but for those people who express a sincere interest in WWII and those who fought in it (dubbed The Greatest Generation), Bill will share something. But as he does so, Bill is always reminded of the friends he lost during the War. He was in the tank corps, a very dangerous assignment, especially when the Nazis were ferociously counter-attacking the Allied troops in Germany.
Here's a photo of Bill and me at my office.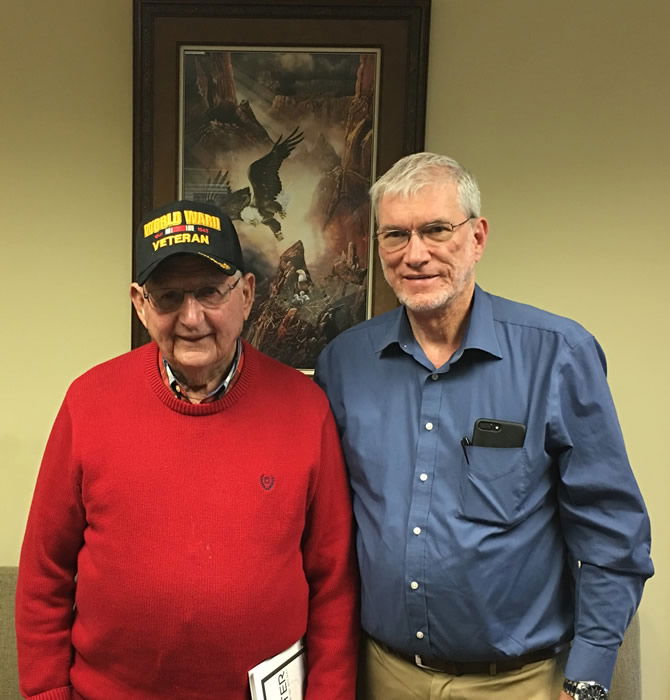 Also last week, the executive director of VCY (Voice of Christian Youth) America, Jim Schneider, toured with his wife, Faith, and son, Matthew. VCY has been airing our radio program over its 23 stations for several years. Jim has become a great partner with us in proclaiming biblical truths. Here's a photo of the Schneiders in Noah's Café inside the Creation Museum.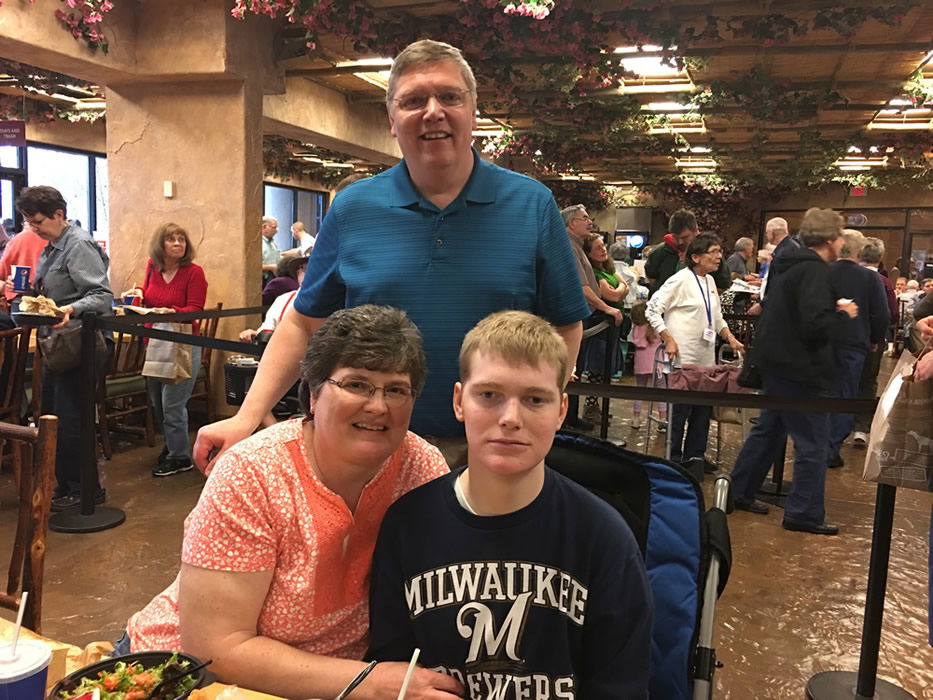 Whenever I'm at the Ark Encounter or the Creation Museum, I make it a point to greet as many of our guests as possible. Some of my meet-and-greet times are recorded on Facebook Live, so you can see me interacting with a lot of our guests. I am continually surprised that the overwhelming majority of our visitors do not live in our tristate area of Kentucky, Ohio, and Indiana. They're coming from all over America and even around the world.
Thanks for stopping by and thanks for praying,
Ken