When you visit the Creation Museum, you'll take a walk through biblical history, view dozens of world-class exhibits, tour the petting zoo and botanical gardens, watch a special-effects theater show or sit back and gaze at the universe in our outstanding planetarium. And one way to enhance your visit and learn even more is through our interactive workshops. These workshops—including special ones for children—are very popular with visitors of all ages. Below are just two of our many different workshops.
Discover the Truth
Join AiG's Dr. David Menton for a "Discover the Truth" workshop. He offers a variety of workshops including "Formed to Fly," "Three Ways to Make an Ape-Man," and "Beauty Is Skin Deep." Dr. Menton is a humorous communicator with a PhD from an Ivy League school, Brown University, and years of experience teaching anatomy. You and your kids are sure to love these popular workshops.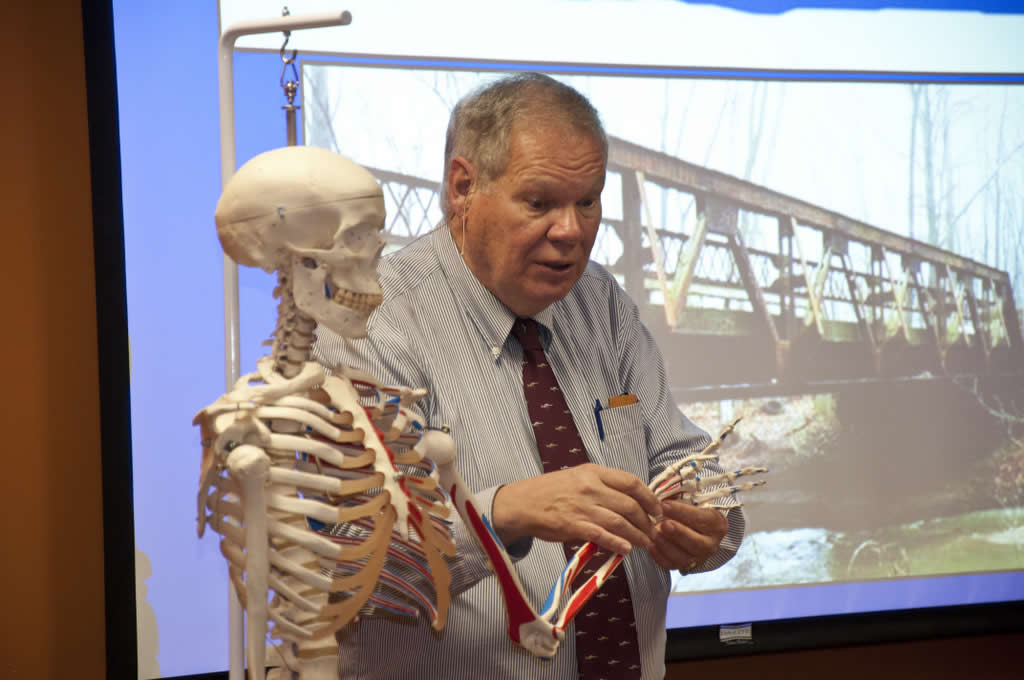 Snakes Alive!
Want to see and touch some of God's coolest creations—reptiles? In this special workshop, "Snakes Alive!," you will join a herpetoculturist and about two dozen live reptiles including snakes, lizards, and turtles, to learn more about how reptiles fit into God's special plan for the world. No matter how you feel about reptiles, you're sure to leave with a greater appreciation for their incredible design.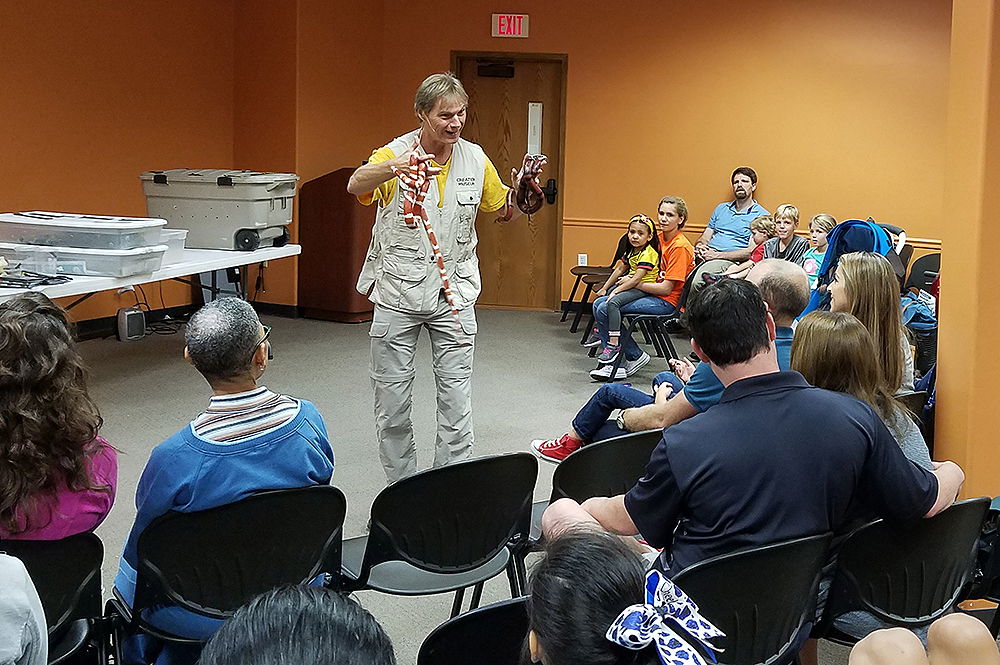 Check the events calendar on the Creation Museum website for workshops and other programs offered each week.
Plan Your Visit
I encourage you to make plans to come to the Creation Museum. Your faith in God's Word will be strengthened as you learn how science confirms Scripture, from the very beginning.
Plan your visit at CreationMuseum.org.
Thanks for stopping by and thanks for praying,
Ken
This item was written with the assistance of AiG's research team.