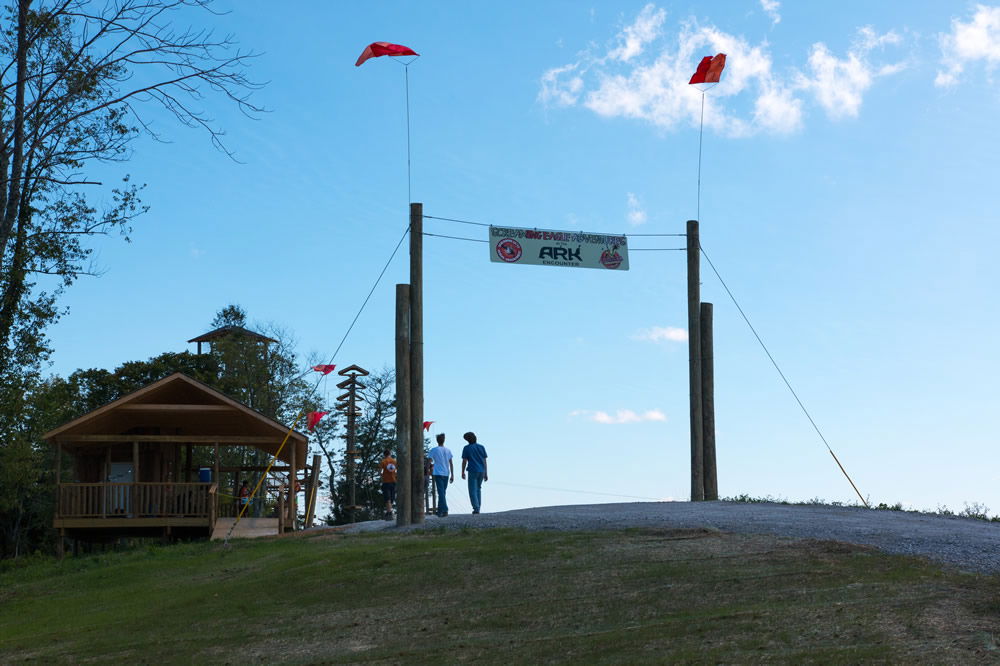 I frequently get questions on social media about the zip lines, so I thought I'd answer some of the most common ones.
Are the zip lines or the aerial adventure course included in Ark Encounter admission? Just like the Screaming Raptor Zip Lines at our sister attraction, the Creation Museum, zips and aerial challenge courses are a separate ticket purchase.

Can I zip? You have to be at least eight years old to zip, but there's no upper age limit. I've zipped before, and we even had an 89-year-old WWII veteran take a ride! As long as you have a full range of motion; no severe heart, respiratory, back, or musculoskeletal problems; are not over 250 pounds (for a woman) or 285 pounds (for a man); are not pregnant in your second or third trimester, you can most likely zip! For full details see the Ark Encounter website.

How long is the course? Different groups take different amounts of time to go through the course, but, on average, Level 1—which includes at least 7 zip lines (one is over 1,000 feet long!), 3–5 sky bridges, and heights of 40–150 feet—takes one and a half to two hours. Other levels are coming soon!

The aerial adventure course has two tiers, and each one takes about one and a half hours. The first tier includes five short zips and twelve obstacles. This course is suitable for kids five and up. The second tier has at least 20 obstacles and puts you 20–40 feet into the air. This course is suitable for kids ten and up.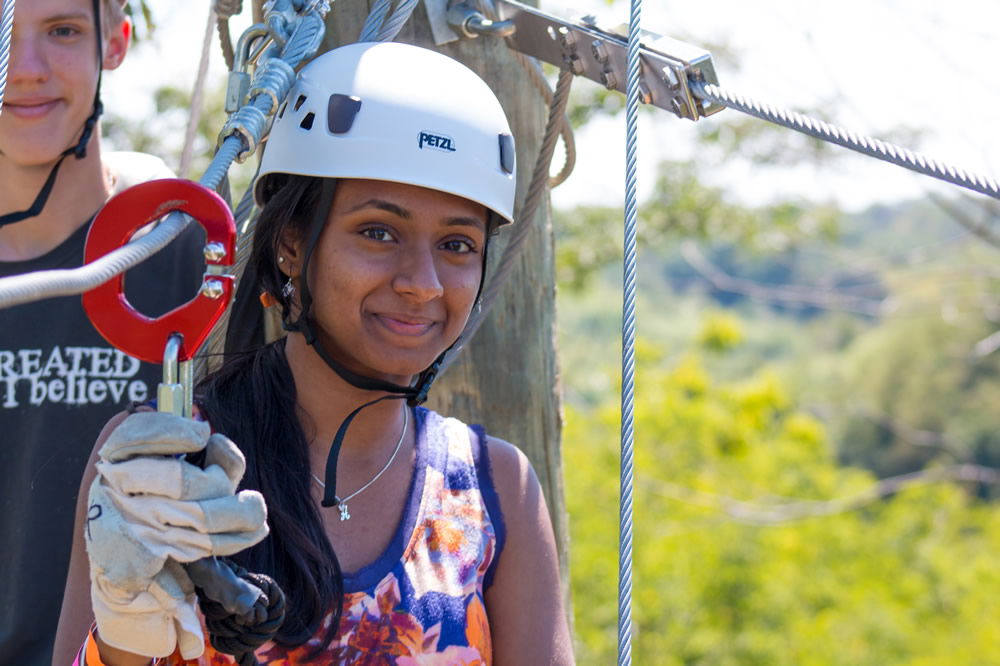 We are very excited about the safety of our zip lines. American Adventure Park Systems is responsible for the design and installation of our adventure course. They are the most experienced in the field, with zip lines going back to 2005. According to Guinness World Records, they have the largest zip line canopy tour and tallest freestanding climbing wall in the world. They also hold a patent for a new system called QuickTrekker, a closed and continuous belay system that is recognized all over the world as the safest in zip lining. You can't accidently or purposefully disconnect yourself from the line. You'll find it quick and easy to learn as you prepare for your adventure.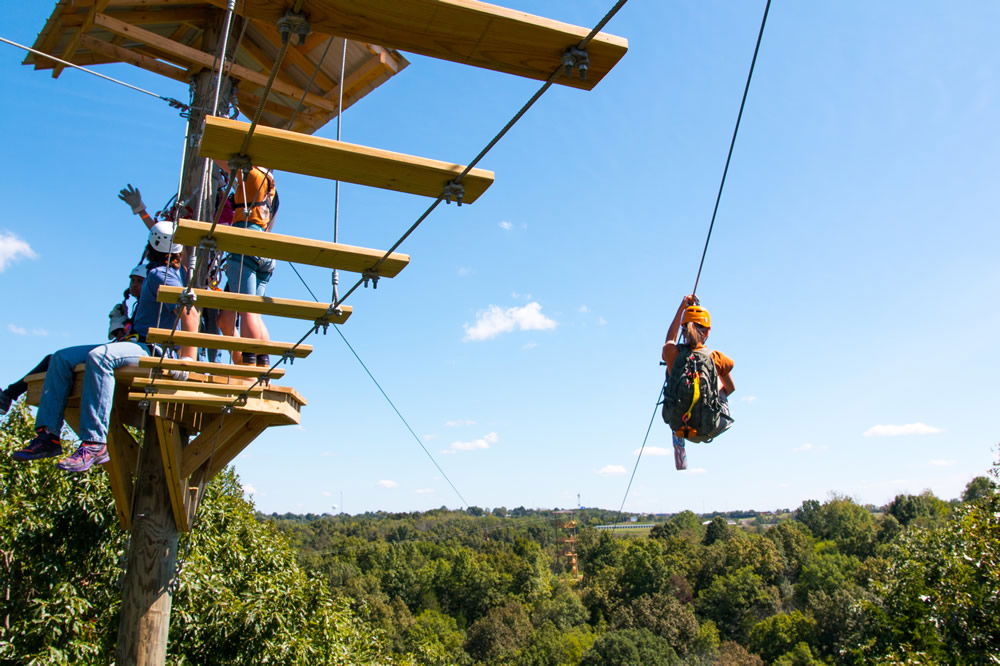 The experienced guides at the Screaming Eagle Ariel Adventures join you up on the zips so there's always someone to assist you if need be. Each guide is trained in basic first aid, CPR, and high-line rescue. So there's really nothing to worry about as you experience the adventure of a lifetime.
The zip lines at the Ark are unique—not only because it's the only place in the world that you can zip with an Ark in the background!—but because our lines are longer than any first-level course in the Midwest. I've been told you get a far better value for your money here than anywhere else around. You'll definitely want to challenge yourself when you come to the Ark to visit. And bring a non-Christian friend or family member with you to tour our evangelistic Ark next door.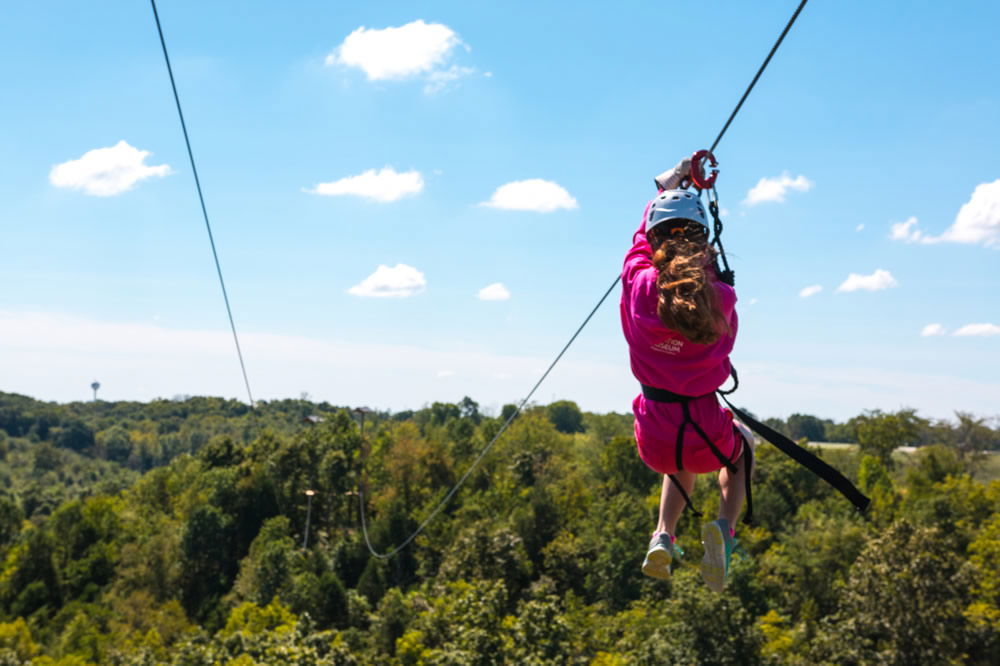 You can learn more and plan your visit at ArkEncounter.com.
Thanks for stopping by and thanks for praying,
Ken
This item was written with the assistance of AiG's research team.