For our special ribbon-cutting ceremony (July 5), in a public demonstration of support, Christians signed thousands of flags to publicly, boldly, and unashamedly support the Ark Encounter and point to the authority of the Bible. More than 25,000 flags spanned the lawn near the Ark, representing donors from all over the nation.
The image on the flag is a depiction of Noah making an offering of thanksgiving to the Lord after the Ark finally came to rest on dry land. The Bible tells us in Genesis 8 and 9 of Noah's offering, God's promise to never again flood the earth, and the rainbow's reminder of His promises.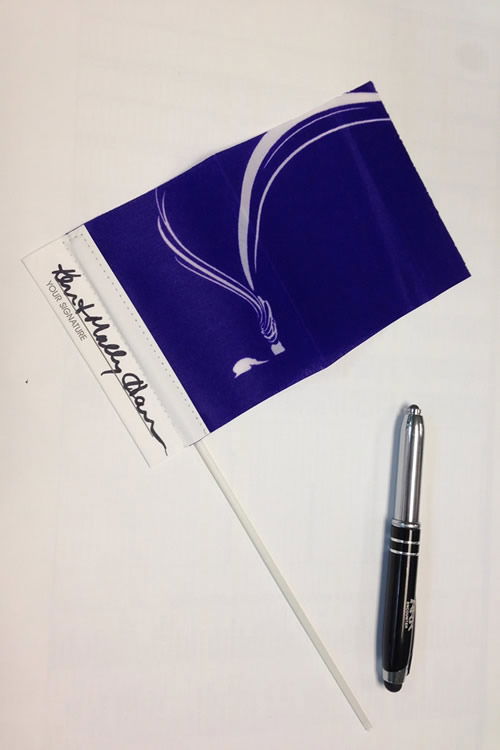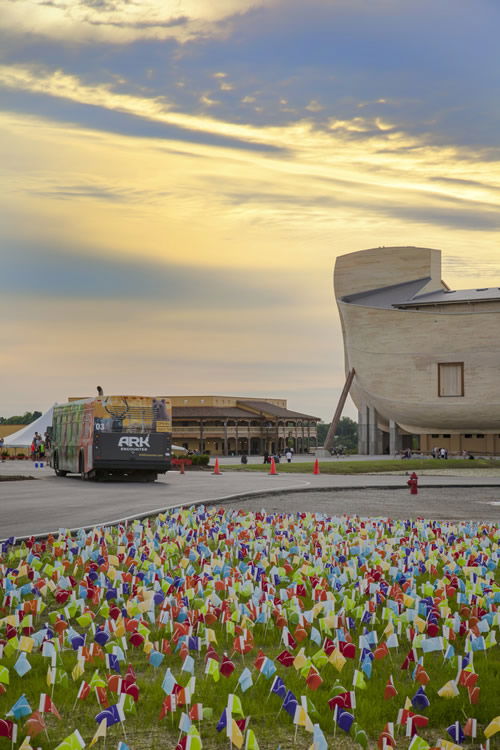 Thank you to all who participated in this vivid display to publicly proclaim the Bible's authority!
Thanks for stopping by and thanks for praying,
Ken
This item was written with the assistance of AiG's research team.