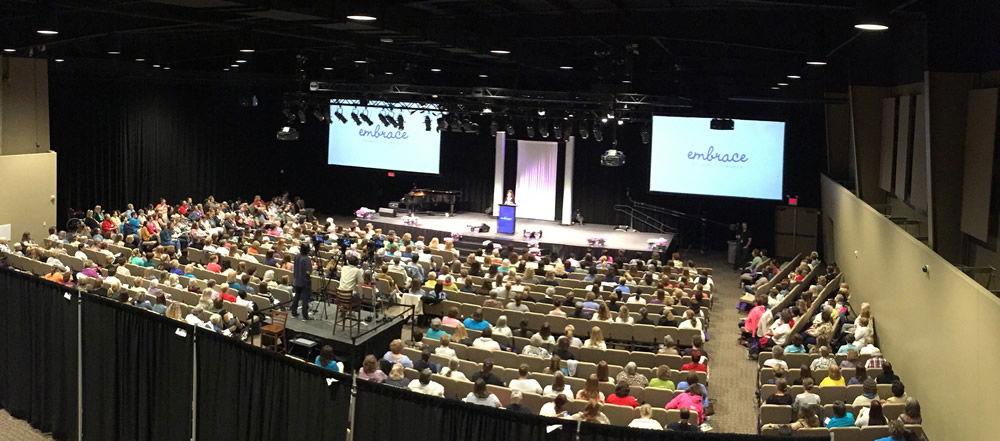 Well, that's why AiG's Dr. Georgia Purdom chose "Embrace: Compassionate Answers in a Fallen World" as the theme of last year's women's conference at the Creation Museum. She wanted to equip women to embrace and encourage other women who were struggling or hurting from issues like sexual sin in marriage, disabilities, abortion, homosexual behavior, and other difficult topics.
If you missed this conference or want to hear the teaching again, you can now experience this women's conference in the comfort of your own home or church with the Embrace DVD set. Each of the six DVDs includes discussion questions, making it perfect for personal study or for a ladies study. It will prepare and equip you to embrace hurting women with solid biblical answers and the good news of the gospel.
You can order or learn more about Embrace, and view some sample clips, in our store.
Seats for this year's women's conference, "Discern: Engaging the Culture with Wisdom and Grace," are filling up fast, so be sure to register soon! Remember the registration price includes a two-day Creation Museum admission for attendee, husband, and children.
Thanks for stopping by and thanks for praying,
Ken
This item was written with the assistance of AiG's research team.