When I met Buddy and his wife, Kay, at a seminar in Mt. Vernon, Ohio, I found they had a burden to see Buddy's spectacular dinosaur sculptures used for the Lord. When I realized these dinosaurs could be an integral part of the Creation Museum, we teamed up at that time.
Today, Buddy Davis' Dino Den is a very popular exhibit at the Creation Museum.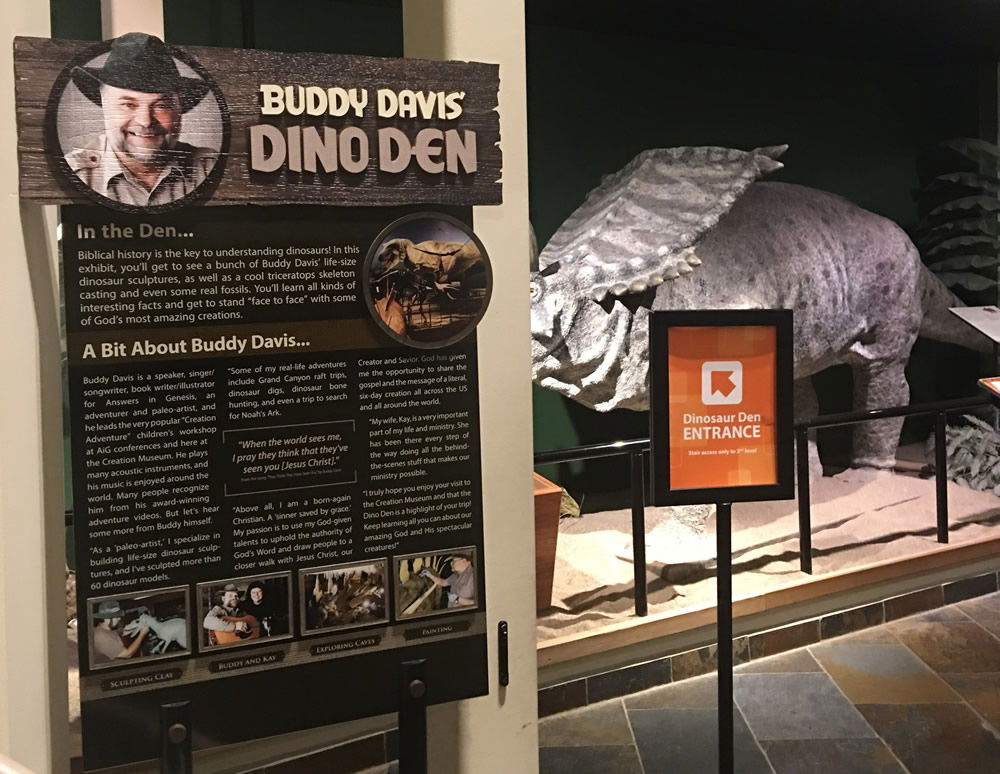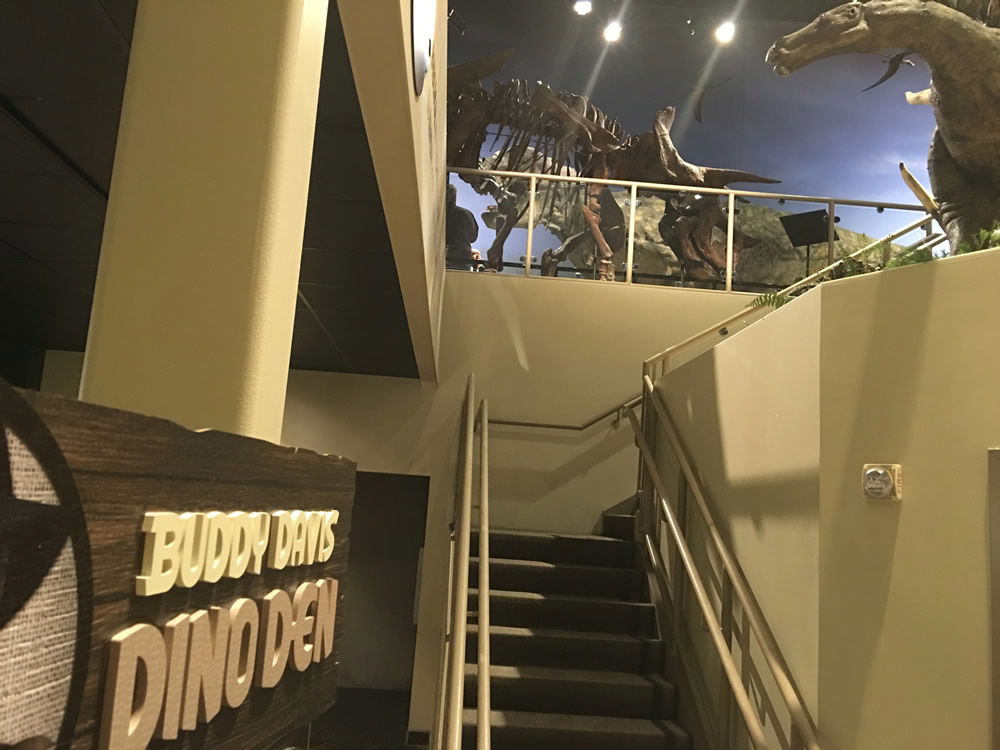 Well, even with his schedule of traveling to churches and conferences, and conducting concerts and workshops at the Creation Museum (see Creation Museum calendar for when Buddy is at the Creation Museum), Buddy is still sculpting dinosaurs for Answers in Genesis.
This past winter, because it was too cold to be sculpting dinosaurs in his Central Ohio workshop, Kay allowed Buddy to bring the dinosaurs into their log cabin to work on them.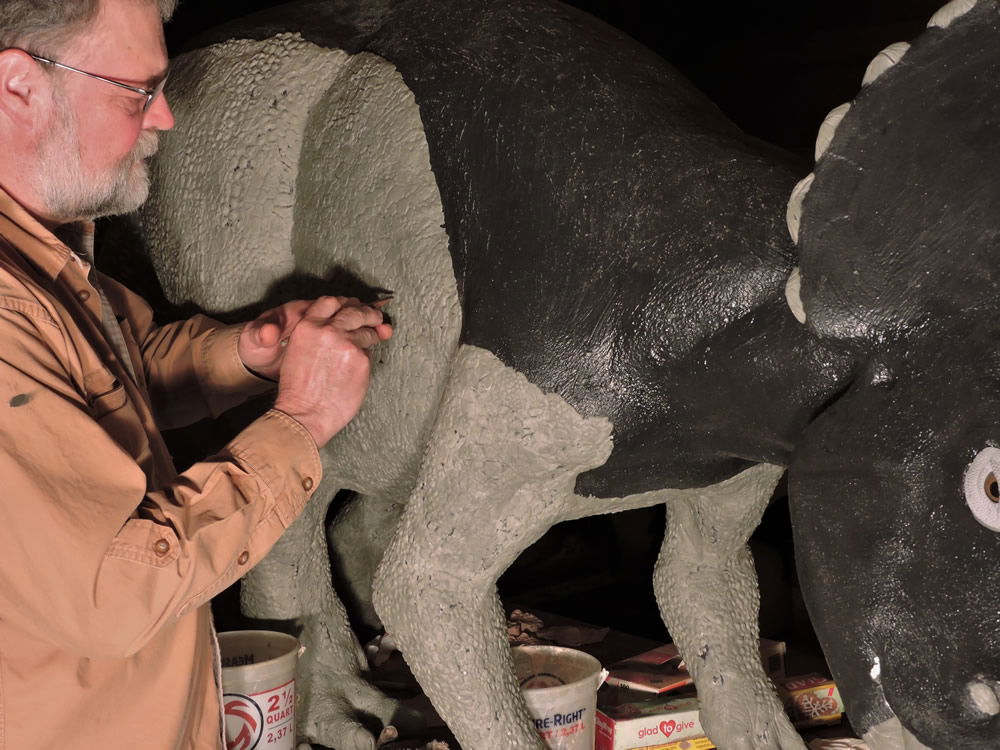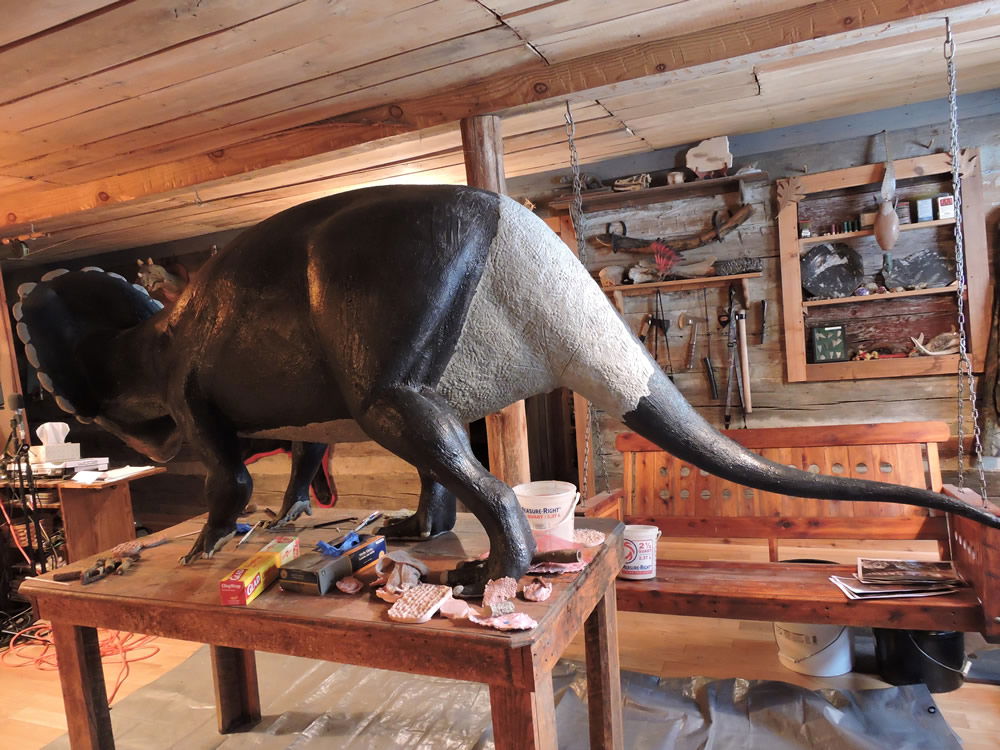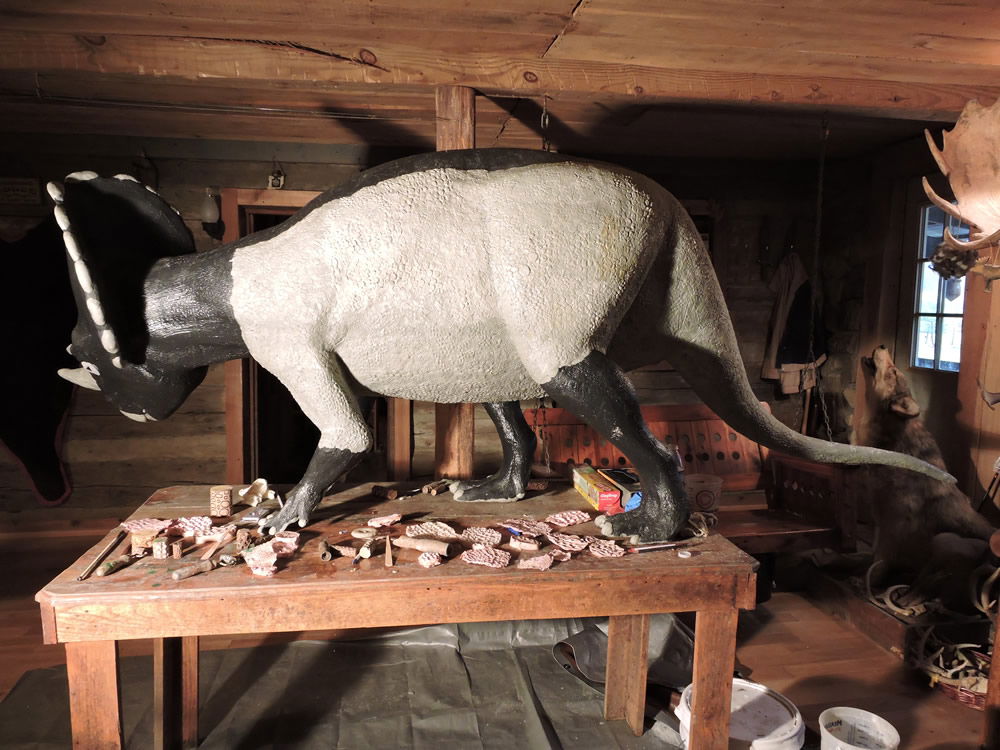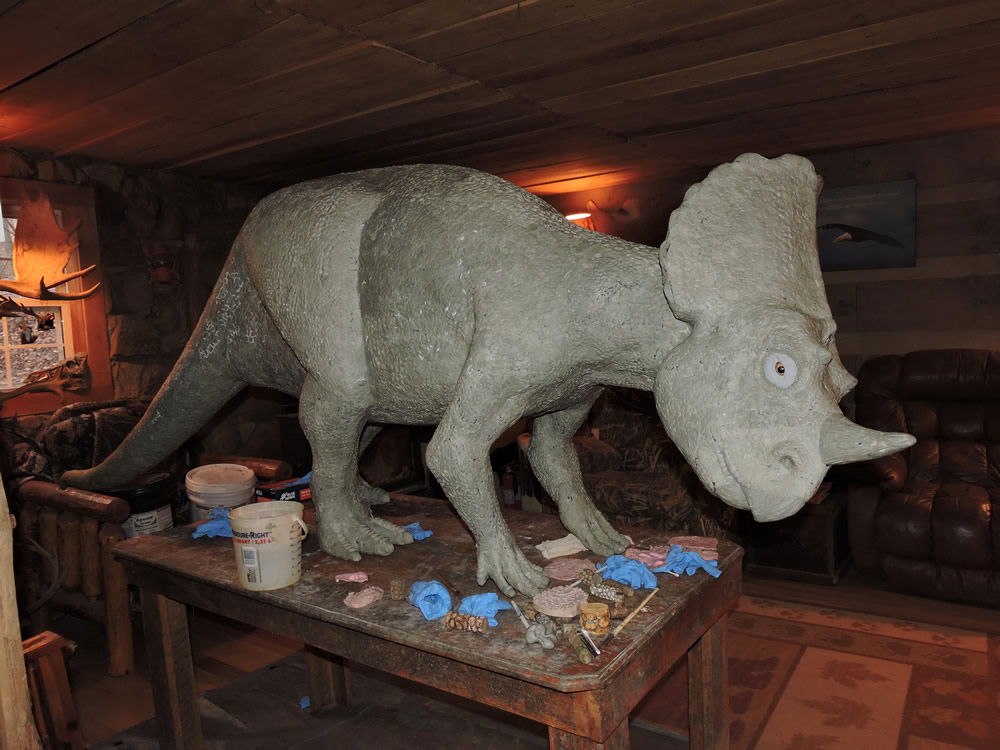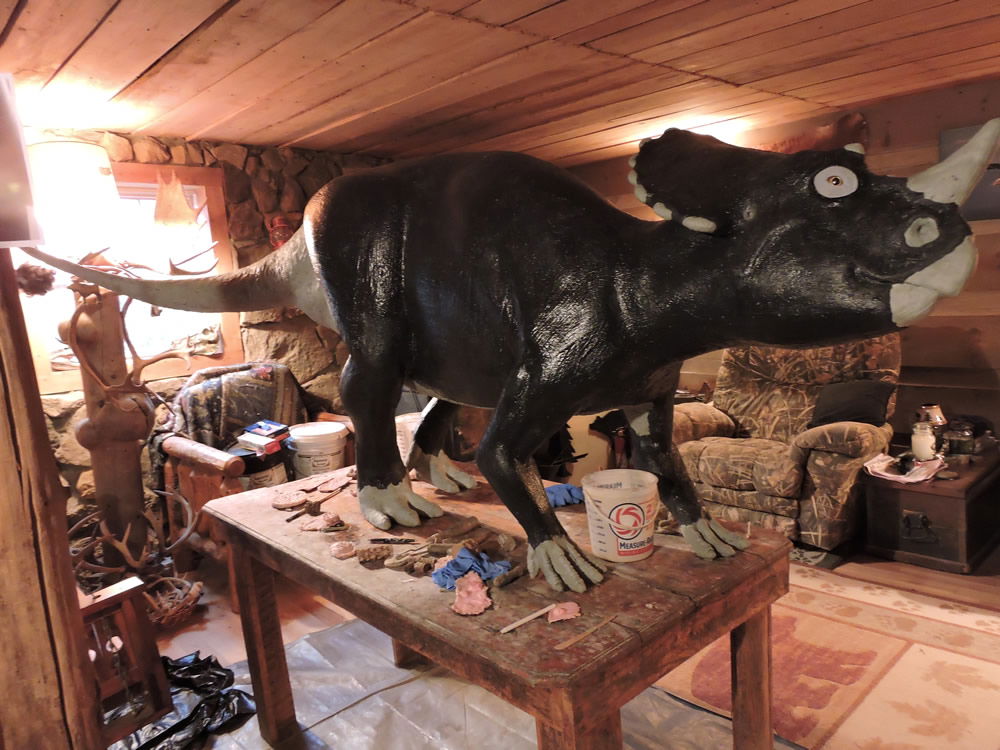 So where do dinosaurs reside in the winter? At the Creation Museum and in Buddy and Kay's log cabin!
Make sure you catch up with Buddy Davis the next time you are at the Creation Museum in Northern Kentucky and when you come to visit the Ark Encounter after it opens July 7, about 40 miles south in Williamstown, Kentucky.
Thanks for stopping by and thanks for praying,
Ken