Indeed, our ministry has a passion to reach children with the message of biblical authority and the gospel. One of our board members, Dan Wooster, had the opportunity to speak to a number of children in his home church in Greenville, South Carolina—Hampton Park Baptist. The youth leaders asked Dan to represent AiG at a children's meeting, and because of the missionary focus in the church including for children, Dan wanted the youngsters to realize that missionaries also come to the United States—that America is not just a "sending" country.
Before the meeting, Dan emailed me (as a "missionary to America") a few questions to answer for the children, and here is the video I recorded and sent to the church.
Here is a photo of children and parents watching my video: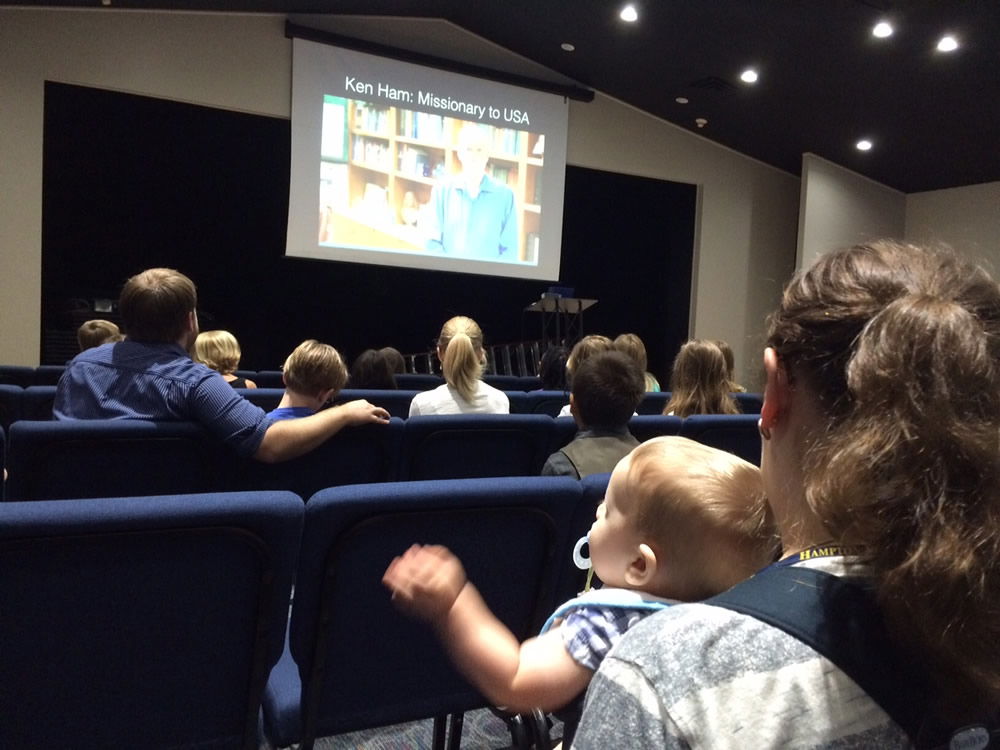 Thanks for stopping by and thanks for praying,
Ken
This item was written with the assistance of AiG's research team.