Yes, everyone knows that people from all over the country (and world) are traveling to visit the Creation Museum in Northern Kentucky. And the incredible positive feedback continues to grow! After all, it's a spectacular world-class facility, as many people tell us—and it's evangelistic, honoring God and His Word.
Now some visitors are coming with a surprising goal in mind (perhaps not even aware of the wonderful content inside the museum): to ride our Screaming Raptor Zip Lines over our beautiful gardens and through dozens of acres of scenic wooded property. A family, who supports the Creation Museum and are experts in zip line construction, believed that a major professionally run zip line course would help attract groups to the museum—including non-Christians. And that's exactly what we see happening.
In this age when more and more people are seeking various new adventures, we now present thrill-seekers with the largest zip line course in the Midwest. In addition to being a popular attraction for Christians who come to visit the Creation Museum, it's also become a great outreach to non-Christians.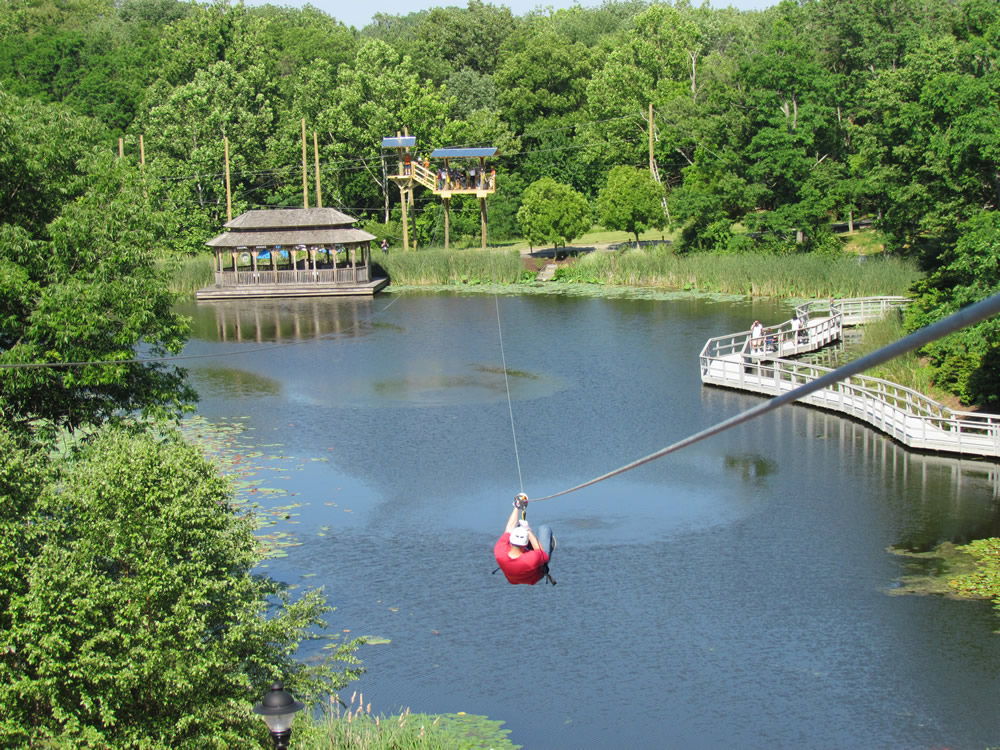 Now those who sign up for level 4 or 5 on the zip line course can also receive a tremendous discount to visit the museum when they purchase their zip line tickets—only an extra $10 includes general admission to the museum.
Along the zip line courses, we also have biblical eco-tour signs to tastefully challenge people concerning the Christian worldview. We trust that all these zip line adventurers will also tour the museum and be fully exposed to our message of biblical authority and the gospel.
I just learned recently that our longer zip line options have become more popular than when we launched the lines last year. One of our zip line experiences is called Adventure Tour Extreme: Level 4, and this includes riding 20 zip lines and covering 11 sky bridges. It features our Mega Zip Line, which is 1,800 feet long—imagine six football fields placed end to end.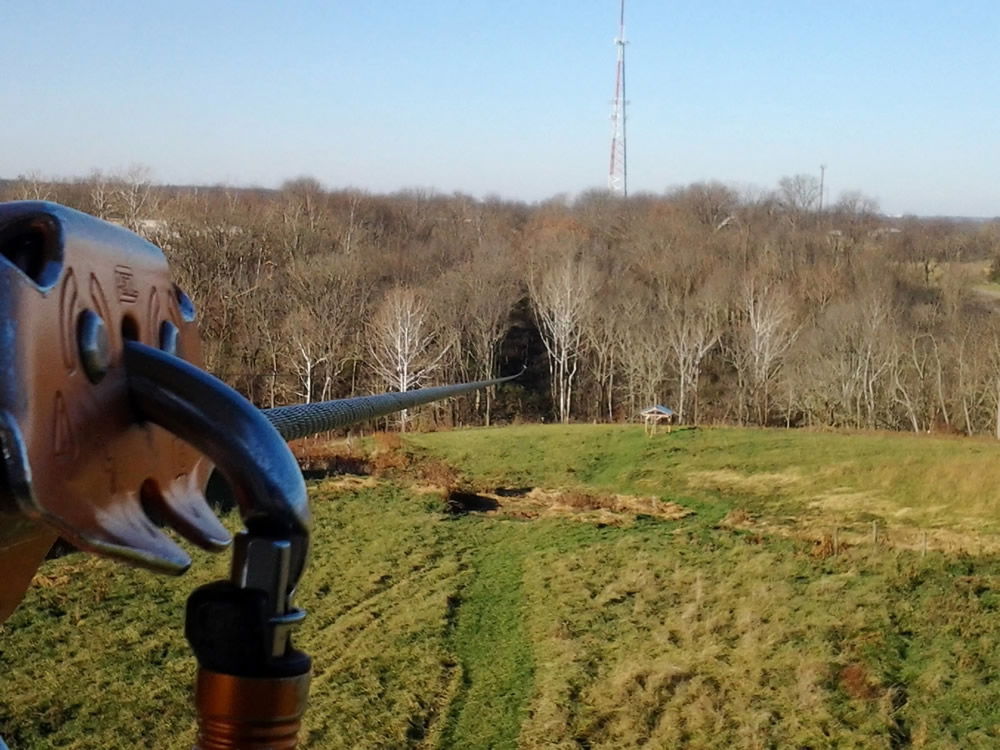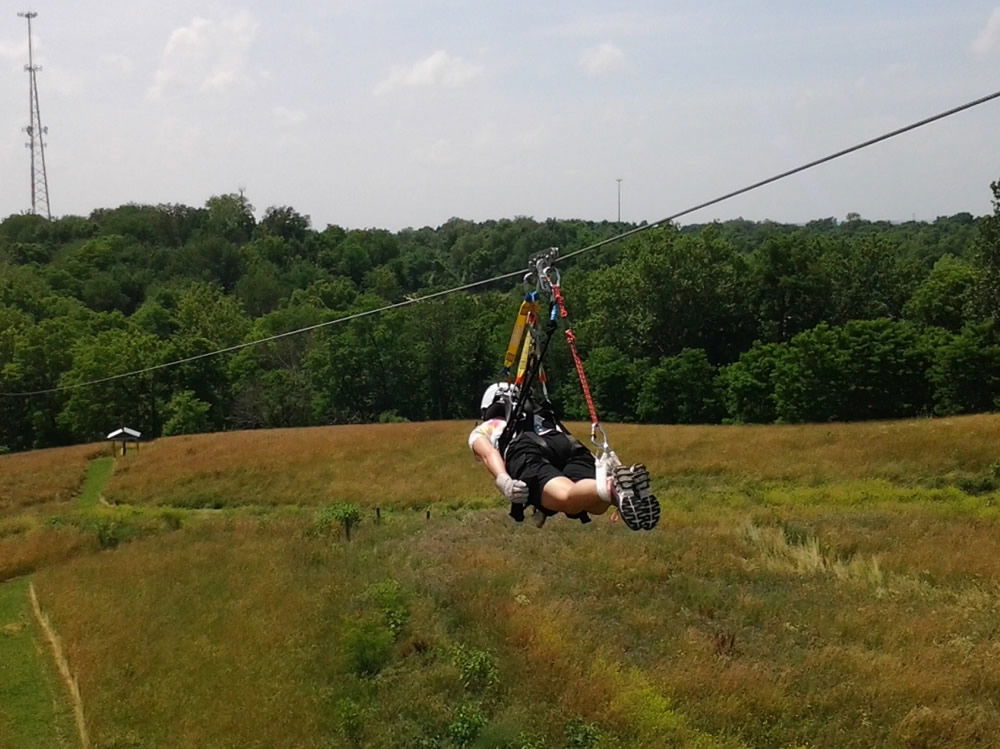 I sometimes look outside our AiG office windows and see people riding the lines (sometimes shrieking with joy) and also remember the time that I rode the zip line that extends across our three-acre lake in front of the museum.
The Creation Museum is a wonderful, family-friendly facility that honors the Lord and His Word and tastefully and unashamedly and boldly challenges people concerning the gospel of Jesus Christ.
Here is a recent museum blog post on the different zip line opportunities, and a previous blog post on my zip line ride.
There are many variations of our zip line course, and now there is even a free-fall adventure. I encourage you to pick your favorite adventure on our website.
Thanks for stopping by and thanks for praying,
Ken