At Answers in Genesis we have a burden for reaching the next generation with the truth of God's Word. We need this next generation of young people in our churches to be willing to stand boldly on the truth of God's Word without compromise. That's why we offer so many resources for teens and children in our online store. We want to equip parents with the resources they need to be able to teach their children.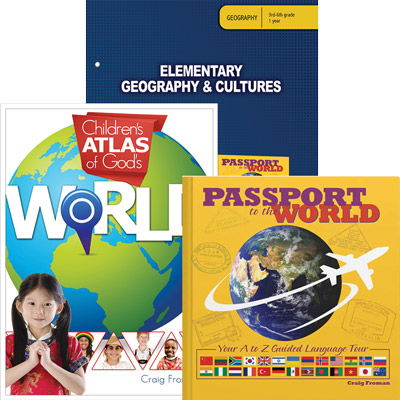 I'm excited about a new homeschool curriculum coming from our publisher, Master Books. They have recently launched a new multi-subject, pre-kindergarten through grade 12 homeschool curriculum which is based on a biblical worldview. Actually, a number of my books are included in the curriculum packages and are coupled with Parent Lesson Plans that include a flexible daily schedule, student activities, quizzes and tests, and answer keys.
We offer several of the subjects found in Master Books' new curriculum in our online store. Some of these include geography and culture, world history, geology and biblical history, life science origins and scientific theory, archaeology, paleontology, and much more. All of this is presented in the context of a biblical worldview and will strengthen your children's faith and equip them with answers to the skeptical questions of this age.
In a day and age when the Christian faith is increasingly coming under attack, it is more important than ever to equip our children with the resources they need to be able to stand firmly and boldly on God's Word. You can learn more about this faith-affirming curriculum here.
Thanks for stopping by and thanks for praying,
Ken
This item was written with the assistance of AiG's research team.