Today across America, Christians are gathering to celebrate the National Day of Prayer. Every year since 1952 this day—the first Thursday of May—is set aside to pray for America. Our nation is rapidly becoming more secular by the day. Instead of basing its thinking on God's Word, America is doing whatever is right in its own eyes (Judges 21:25). We need to pray that the gospel will spread across this nation because only the gospel will change hearts and lives and bring repentance and a renewed commitment to God and to His Word.
One sign of this increasingly secular mindset is the growing opposition to Christian symbols and beliefs in the culture. For example, in response to the National Day of Prayer, secularists have launched the National Day of Reason. State and city officials such as Delaware Gov. Jack Markell, Nebraska Governor Pete Ricketts, and Bellevue, Nebraska Mayor Rita Sanders, are supporting this initiative, according to the organization's website. The groups and individuals behind the National Day of Reason oppose the holding of the National Day of Prayer and instead encourage people to "to be visible and active on this day to set the right example for how to effect positive change." This opposition to a day of prayer highlights the continuing battle being fought by secularists to remove any Christian symbol from the culture and replace it with their own symbol of secularism and humanism. The National Day of Reason really represents the effort by secularists to see their religion of naturalism and reason (worship of man and nature) imposed on the culture. Again, this reveals that there is a battle between two religions going on in our culture—the battle between God's Word and man's word.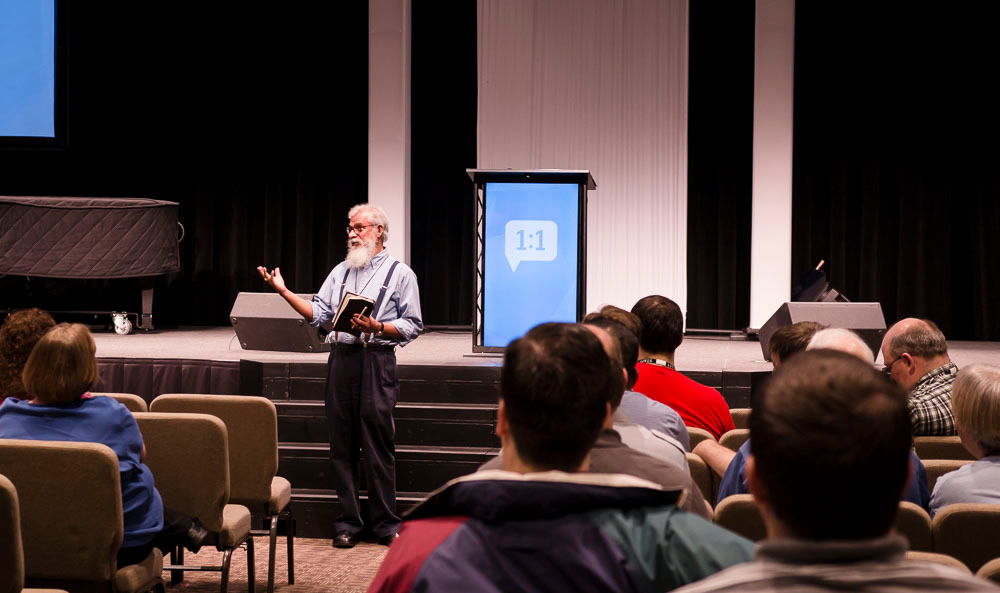 Now, it should be pointed out that the secularists' own belief system doesn't even have an absolute standard for deciding what is a "right example" or what "positive change" is. You see, without God and His Word, we have no foundation for deciding what is right and what is wrong. If there is no Creator to tell us how to live, why shouldn't we all just do what is right in our own eyes? And, of course, what is right in my eyes might not be right in your eyes—so, really, no one can say that anyone else is wrong! Based on their own worldview, the secularists really have no reason to even have a day set aside for affecting "positive change" because there isn't a standard for what is positive and what is not. Only if there is a Creator and a revelation from the Creator (the Bible) can we have an absolute standard for right and wrong. And, ultimately, why do the secularists care anyway? From their perspective, when secularists die, they cease to exist, so why does it matter what anyone believes? Why are they so opposed to Christianity? They only care because it's a spiritual issue, and the secularists actively "suppress the truth in unrighteousness" because it is evident that God exists, and they have the law written on their hearts (Romans 1).
This year I encourage you to be in prayer for religious freedom across the nation. We are quickly losing our religious liberty. Christians are no longer being allowed to act on their beliefs but are being expected not to express disagreement with things like "gay" marriage and abortion. Those who dare to speak out against these moral issues or who refuse to support or celebrate them are being punished by the government. We need to pray that God will bring our leaders to repentance and that they will protect—not destroy—the religious freedom that America has always enjoyed and that our US Constitution promises in its very first amendment.
I also encourage you to pray for Ark Encounter. We are hard at work with constructing the Ark in northern Kentucky and building the exhibits that will go inside it. It's exciting and we're eagerly looking forward to opening in the summer of 2016! You can keep up with the progress here. Please pray that construction will continue to go smoothly. Also, please pray for our lawsuit against the state of Kentucky. In refusing us future tax incentives equally available to any attraction that meets specific qualifications (all of which we met), they are discriminating against us because of our Christian message (e.g., telling us who to hire and what we can or cannot teach at the Ark). This is just one example of the continued erosion of Christian freedoms across America. You can learn more about our lawsuit and how you can pray here. (By the way, this lawsuit in no way affects the construction of the Ark as it moves forward for opening next year. The tax incentive is a performance-based rebate incentive based on sales tax paid at the park and begins to kick in after 12 months of operation.)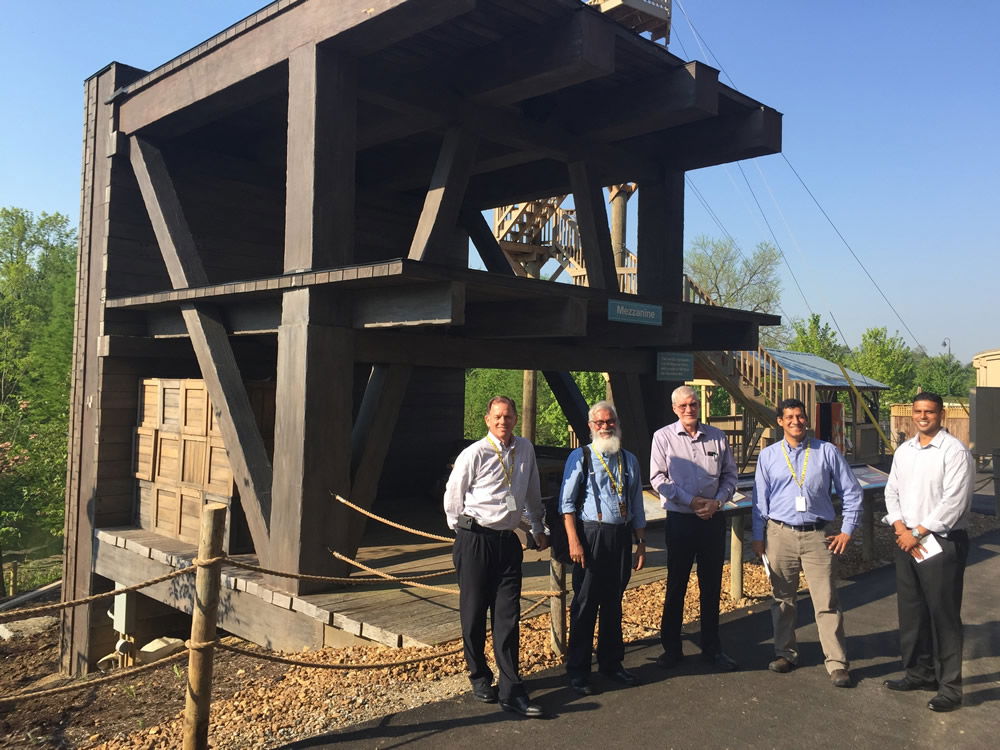 During their stay with us, I gave GFA leaders an update on the Ark Encounter. This large bay, which will go into the Ark, stands near the entrance of the Creation Museum. (L-R: John Beers of GFA; K. P. Yohannon; me, K. P.'s son Danny; David Chakranarayan of AiG.)
You can also pray for our ministry here at the Creation Museum. As summer approaches, we are seeing more and more guests pouring into the parking lot to tour the museum, riding the zip lines, and strolling through our beautiful gardens. Many of these guests are taking advantage of our "Two Buy Two" campaign—buy two tickets and get two free! Please pray that these guests are encouraged in their faith to stand firmly on God's Word without compromise. For those guests who come that are skeptics, please pray that the truth of God's Word and the powerful presentation of the gospel will lead them to place their faith and trust in Christ.
We appreciate your prayers today on the National Day of Prayer and every day!
Thanks for stopping by and thanks for praying,
Ken
This item was written with the assistance of AiG's research team.