When you visit the AiG offices, you will see a glass case with just some of the many awards given to various aspects of the AiG ministry over the years.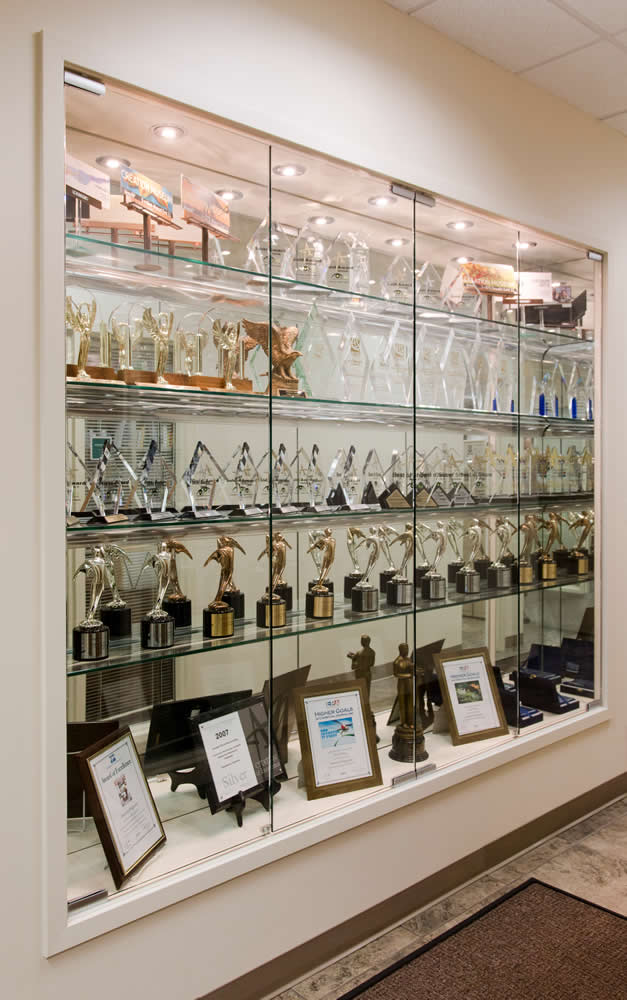 Recently, on behalf of AiG and its talented and dedicated staff, I was privileged to be presented with yet another special award.
Answers in Genesis is a member of National Religious Broadcasters, which is an association of about 1,200 Christian organizations actively producing or broadcasting radio and television programs, plus many Christian-based web outreaches. We have staff members actively involved in helping to lead the radio and web committees within NRB, plus one of our VPs is a member of the NRB board of directors. I appreciate the work of NRB president Dr. Jerry Johnson for his leadership in standing for freedom of religious speech in Washington, DC (a freedom that is being infringed here in the US more and more), and speaking out boldly to convince NRB member organizations not to waver in broadcasting the Bible's clear teachings about one-man-for-one-woman marriage and homosexual behavior.
You may have seen the article posted several weeks ago reporting that the AiG website was again recognized for excellence by winning the Best Multichannel Initiative award. It was presented to me on behalf of AiG at a special luncheon.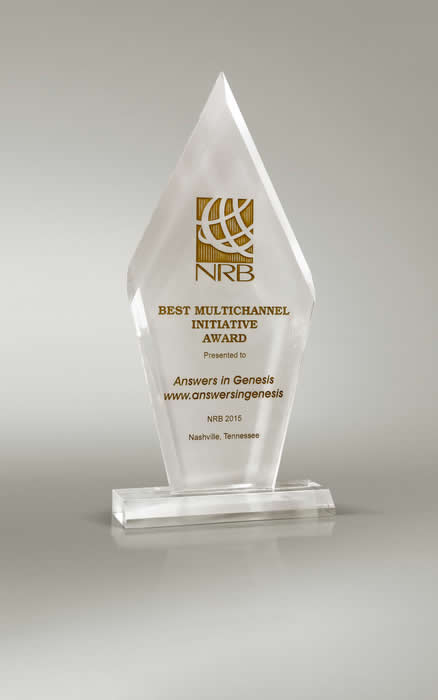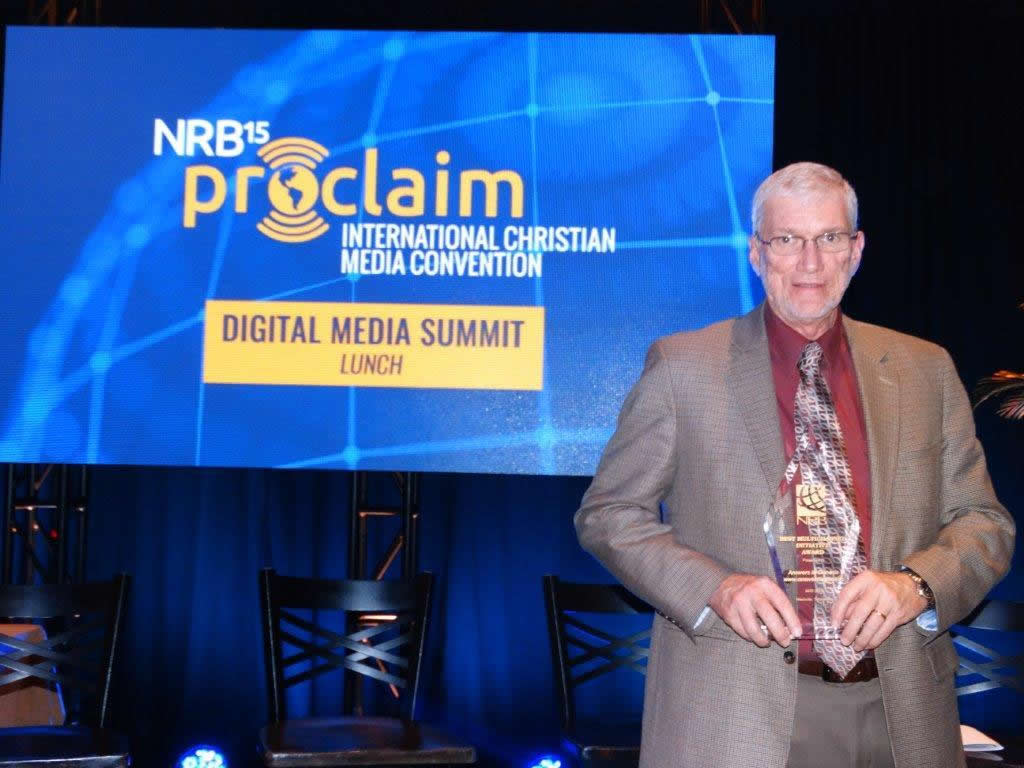 Also, while at this NRB convention, we had the special opportunity to conduct video interviews with several well-known Christian leaders who are earnest supporters of AiG. Those interviews included Dennis Rainey (Family Life Today), Kay Arthur (Precept Ministries), Tony Perkins (Family Research Council), Janet Parshall (Moody Radio Network talk radio host), Tim Wildmon (American Family Association), and others. These interviews dealt in part with the aggressive efforts of current FCC commissioners and political leaders to undermine freedom of religion in this country. We also chatted about the Ark Encounter outreach and the viewpoint discrimination that has been waged against this unique project. I encourage you to watch the first of these interviews below, and stay tuned in the coming weeks as more interviews are posted to the "NRB 2015" playlist on the Answers in Genesis YouTube channel.
More interviews will appear on the "NRB 2015" YouTube playlist in the coming weeks and months. Keep watch for them!
Thanks for stopping by and thanks for praying,
Ken