It was good to welcome Brazilian attorney and biblical apologist Tassos Lycurgo to our offices as the World Cup soccer tournament—played in his native country—was winding down. He is a teacher in Brazil and also has a ministry called "Defesa Da Fe—Apologetica Crista" ("Defense of the Faith—Christian Apologetics"). His Portuguese-language website is defesadofe.org. By the way, we now have our very popular The New Answers Book 1 in the Portuguese language.
Here is a photo of (the very tall) Tassos with me in my office recently: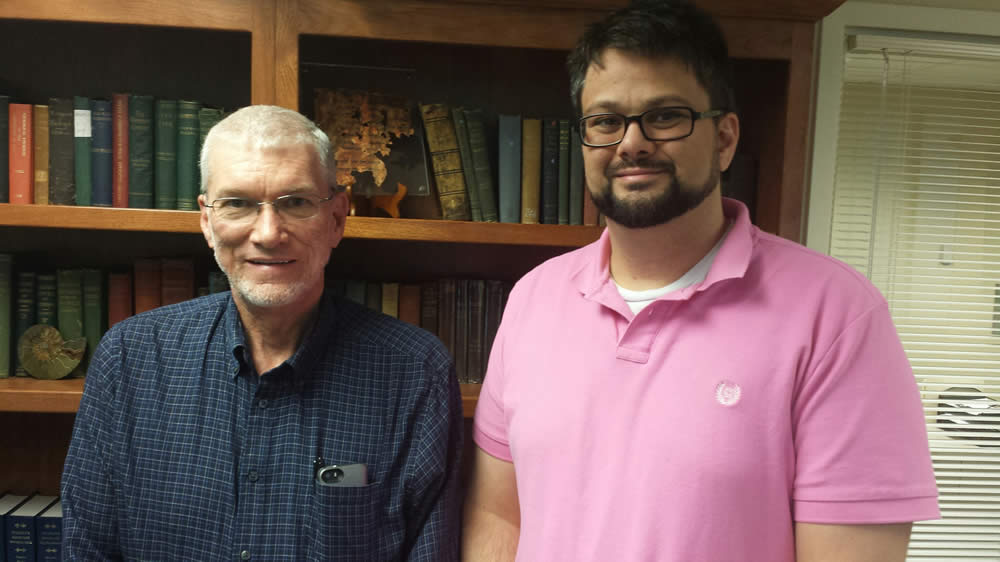 I continue to be amazed at how many international visitors we have coming to tour the museum. When I give talks inside our Legacy Hall, I often ask our museum guests if they might be from outside the United States, and many hands will typically go up.
Thanks for stopping by and thanks for praying,
Ken