It was an historic moment yesterday, as the first of the many pieces of heavy equipment were being delivered to the Ark Encounter site for the construction to begin in earnest. Here I am standing beside one of the many earth movers that will soon be moving many tons of dirt: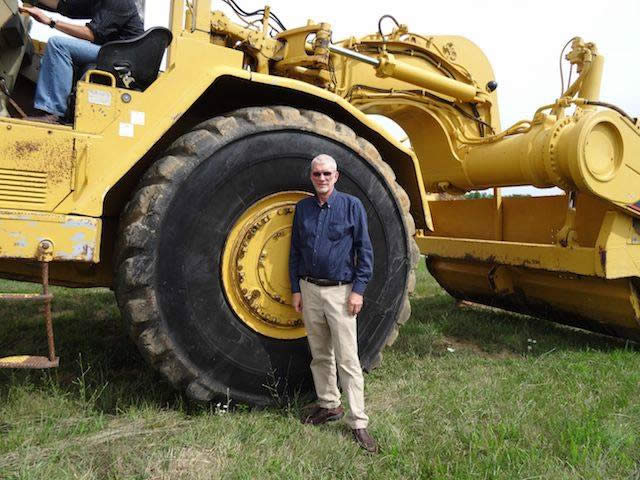 While we were waiting for one of the federal permits that took over a year to obtain (I wonder if Noah had such problems?), we were able to complete a lot of prep work in many different (and complex) areas to enable construction to move ahead quickly once started. I will post updates from time to time to keep you all appraised of what is happening.
Oh, and for those naysayers who have been actively opposing this project and spreading misinformation—yes, the Ark project is moving ahead, and it has been since we announced it. Lots of tasks have been carried out behind the scenes that we didn't make public for various reasons. And anyone in construction knows the complexities of such a major project are enormous. But, praise the Lord, we are at this new stage in regard to the Ark Encounter project. Keep up to date and also find out how you can support this project and obtain a life-time boarding pass (they will not be offered after the park is opened) by going to arkencounter.com.
Thanks for stopping by and thanks for praying,
Ken