No matter where you go when visiting America's national parks, city zoos, and other attractions, the religion of evolution and millions of years permeates the culture. To help combat these lies and proclaim the authority of God's Word, every year Answers in Genesis partners with Canyon Ministries to hold creation raft trips through the Grand Canyon in northern Arizona. Canyon Ministries has been presenting the Grand Canyon from a biblical perspective since 1997. The trips were done while rafting through the canyon, showing guests firsthand the evidence of Creation and Noah's Flood. But now Canyon Ministries has added something new.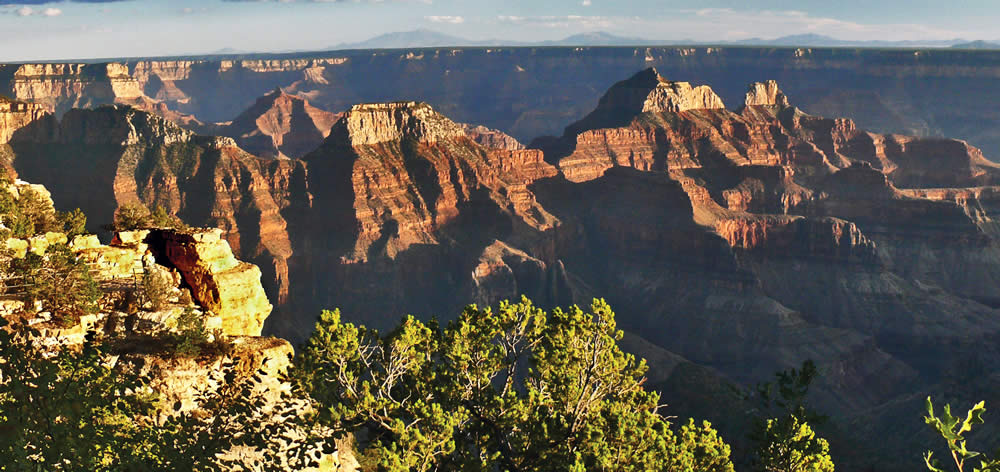 Last year, Canyon Ministries began providing land-based rim tours of the Grand Canyon along its South Rim, operating under the name A Different View Tours. Now, rather than go to the rim and hear the anti-God, evolutionary explanation of the Canyon's formation, I encourage you to consider a tour with Canyon Ministries. It will provide you with a Bible-based presentation of the geology of the Canyon and how it confirms the Bible's account of a global Flood and belief in a young earth. The teaching is very similar to what you would receive on a raft tour, and it is done in the comfort of a vehicle.
Here is what one of Canyon Ministries' recent guests had to say about the tour:
We are so glad we did the rim tour with you! Our guide, Guy, was absolutely wonderful—friendly, knowledgeable, passionate, and fun. I loved the inclusion of Scripture at our stops, especially the Psalm read at the first stop. It brought tears to my eyes to look out over the Canyon and hear the words of praise that matched so perfectly. Every piece of Scripture read was excellent. I am so thankful that we had the opportunity to learn the truth behind what we were seeing instead of being left with the only other option available—to read the signs promoting evolution and old earth. A tour with [Canyon Ministries] is the only way for Christians to see The Grand Canyon!

– Kim, June 2014
Tours vary in length (half-day, full-day, or custom private tours) in Canyon Ministries' air-conditioned 14-passenger bus or SUV. Popular overlooks are visited, as well as some of the less-visited places of interest in the park—all explained from the biblical perspective.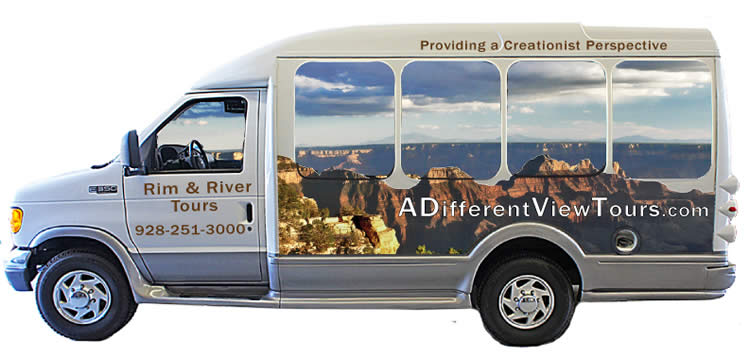 Reservations can be made online at ADifferentViewTours.com. When you see the canyon with Canyon Ministries, your love for God and His Word will be strengthened. I learned a lot about Flood geology when I took a Canyon Ministries tour several years ago. Visit their website and plan your trip today!
Thanks for stopping by and thanks for praying,
Ken