Yesterday morning, staff members, special guests, and media representatives gathered at the Creation Museum for the unveiling of our $1.5 million Allosaurus exhibit—called "Facing the Allosaurus."
Dr. Andrew Snelling (AiG's geologist and director of research), Michael Peroutka (of the Elizabeth Streb Peroutka Foundation, which donated Ebenezer), and I shared our hearts for reaching people with the truth of God's Word concerning creation, the Flood, and the gospel. Dr. Snelling dedicated the exhibit to God's glory as he prayed to end the ceremony. (You can read our more detailed press release here.)
I want to share with you a variety of pictures from  yesterday's wonderful ceremony.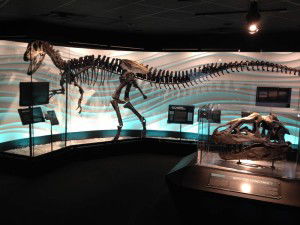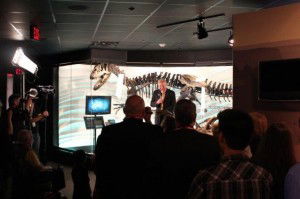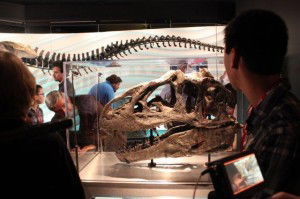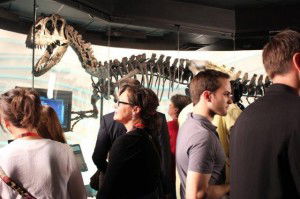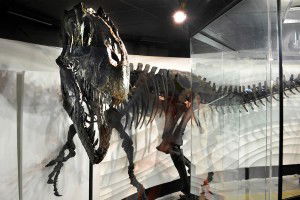 To watch video of the coverage of the dedication, go to the website of Channel 12 Cincinnati.
Don't miss out on this world-class exhibit! I urge you to plan a trip to the Creation Museum this summer—and remember, for 2014 all children ages 12 and under get into the museum free with a paid adult.
Thanks for stopping by and thanks for praying,
Ken