What a thrill it was to minister at Calvary Chapel of San Jose (California) these past two days and experience the excitement of the staff of their church and Christian school because they use AiG curricula. This church and Calvary Christian Academy use the Answers Bible Curriculum, the AiG Vacation Bible School program, AiG science curricula, and other AiG resources as the pastor leads this church and teaches families the Word of God.
What a blessing it is to see a church and Christian school that enthusiastically teach apologetics to the children so they will be able to stand on the authority of the Bible, defend the Christian faith, and proclaim the gospel with authority.
I asked Pastor Mike McClure (see him below in the photo with me) to write a testimony for us about how the ministry of AiG and its resources have impacted his church and school. Here is what Pastor Mike wrote:
Most of us realize that kids aren't dumb, but much of the Sunday school material out there treats them like they are. When I taught 5th grade Sunday school class, the curriculum that was handed to me to teach the kids not only bored me but uninspired the class.

My kids want to learn God's Word, to love God's world, and more than ever need to be prepared to live for Christ in society that is against Him.

How do we do this? Ephesians 4 says God has given teachers to the church to equip the saints for the work of the ministry. As a parent I want my kids to know more about God's Word and do more for God's kingdom than I have done—and that is where Ken Ham and Answers in Genesis comes in.

Ken Ham is not just a creationist or an apologist. He has been an amazing teacher and equipper of our kids in our church and school in the most crucial time in our history. By building a biblical foundation from Genesis, Ken Ham and his gifted team at Answers in Genesis, have truly prepared our kids at Calvary Christian Academy (CalvaryChristianSJ.org/) to love science and the Lord Jesus Christ as their Creator. These tools have even challenged our Sunday school teachers! They don't want to stop teaching it and come back to the main service because they are so blessed and have learned so much!

After using their VBS program for three years, we see the results and they are amazing!

If you want to change your city, start with reaching this next generation. And the best way to do that is start using the Answers in Genesis curriculum for your church and school. I can't recommend it enough!

My six kids cannot be fooled now by the serpents lie "did God really say?" They are not only prepared not to be duped but have become outspoken evangelists for Christ, challenging the world around them, and wherever we go, we are looking at everything through the lens of God's Word.

Thank you Ken Ham and your whole Answers in Genesis team for helping equip our church and school in the next generation for Christ.

If you have any questions and want to know how we use the AIG curriculum in our church, please call us at 408-269-8331 or at our school 408-269-2222.

In Christ,
Mike McClure
In addition, Pastor Mike also told me personally, "Answers in Genesis has really changed the way we minister at our church and our school!" Wow! What a great testimony! Thanks, Mike. I wish every Christian school and church would do what Pastor Mike and his team are doing in San Jose.
Here is a photo of me with Pastor Mike taken this past Sunday before I spoke in the morning service: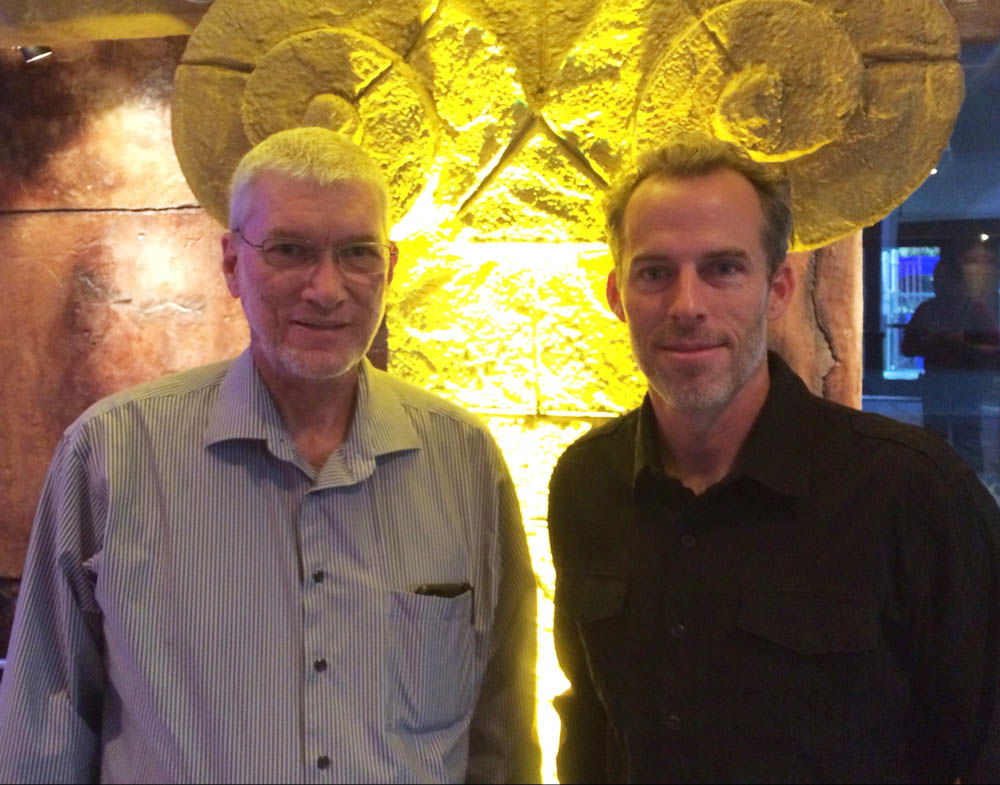 Here are some photos taken at Calvary Christian School while the students were using AiG's God's Design for Science curriculum: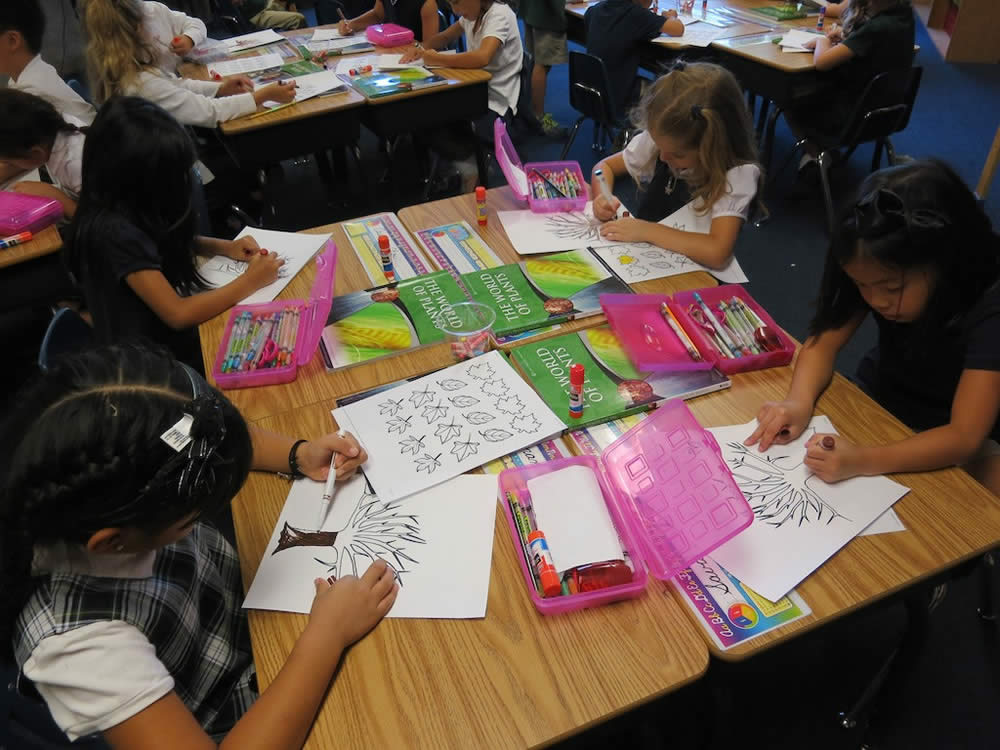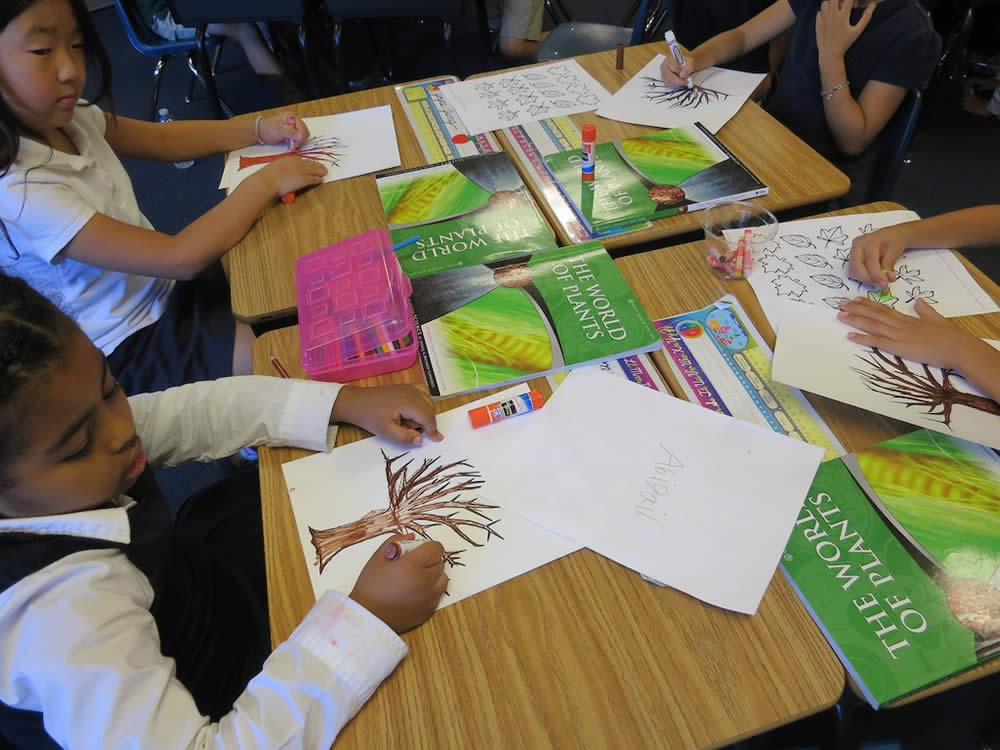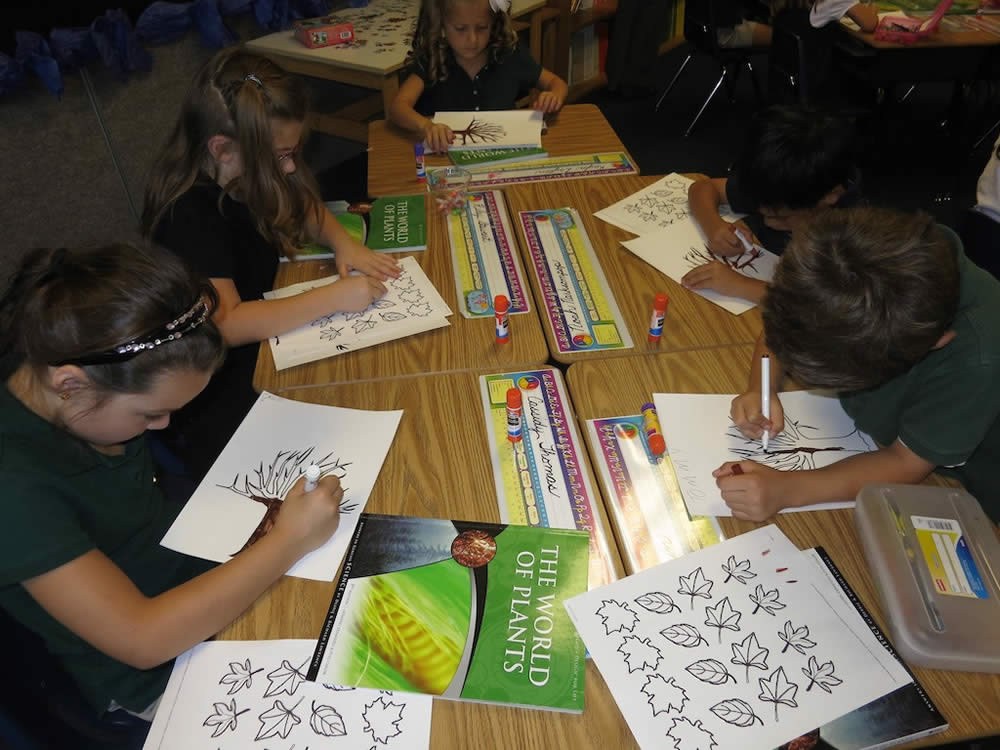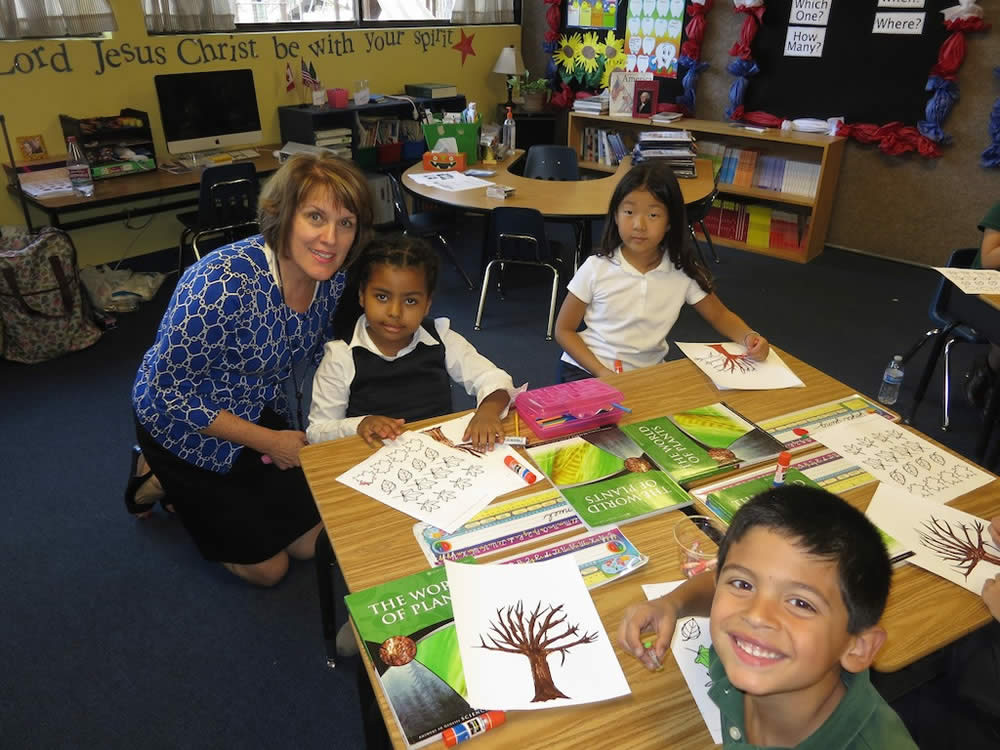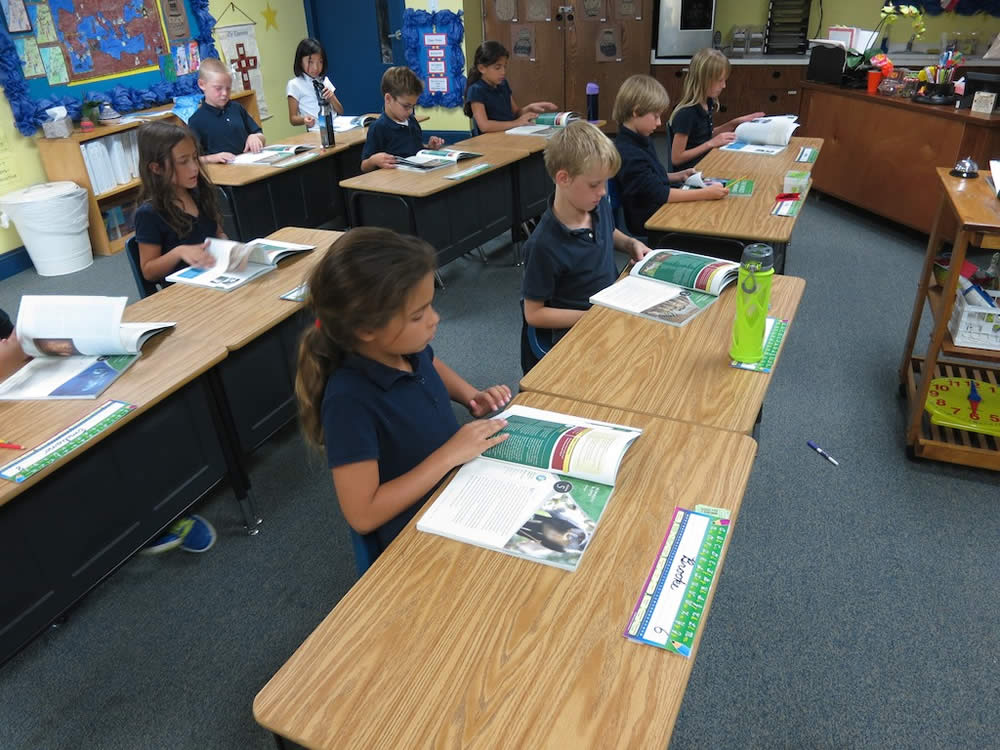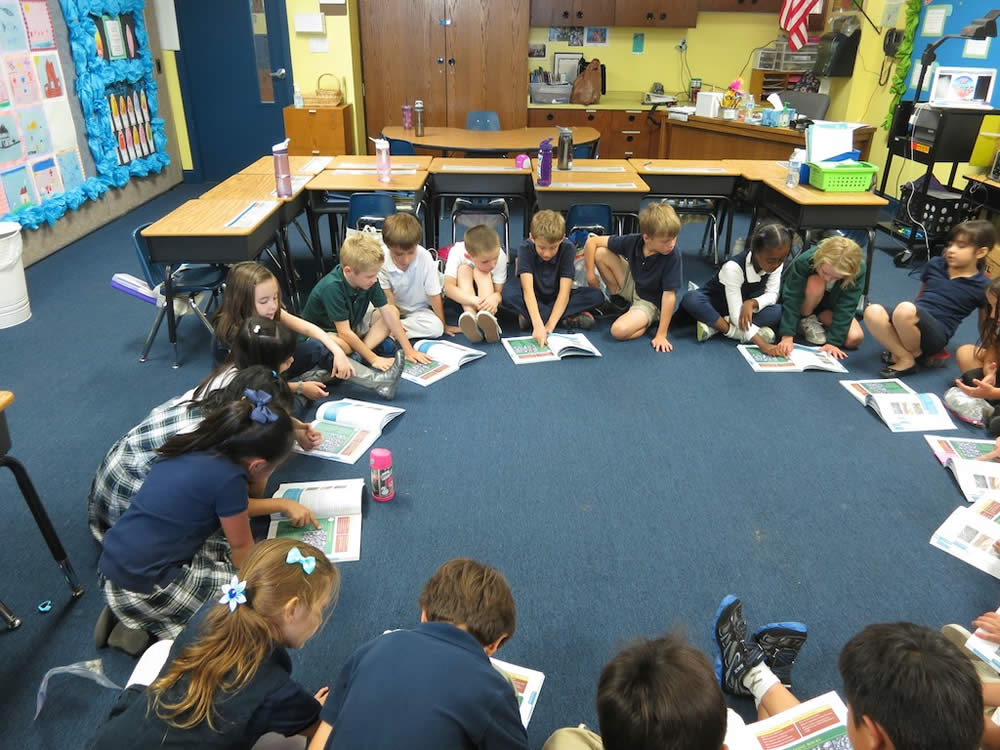 Praise the Lord for a Christian school that uses Christian textbooks and understands the need to teach children apologetics.
What a blessing it was to hear a testimony from the school's principal and teachers as well as pastors and teachers at the church concerning the impact AiG resources have had on adults, young people, and children. I urge you to challenge your church and Christian school to use AiG's apologetics resources so that this and coming generations will be equipped as Pastor Mike explained above.
I'll share more about our exciting time in San Jose later this week.
Thanks for stopping by and thanks for praying,
Ken