Do you live near the Ohio cities of Cincinnati, Columbus, or Dayton? Are you close to the Kentucky cities of Louisville or Lexington? Or do you call Indianapolis, Indiana, home? If you answered yes to any of these questions, then you should soon be seeing one or more of the Creation Museum's spectacular billboards advertising our new dragon exhibit at the Creation Museum. This colorful and highly impactful exhibition will open on Memorial Day weekend—in just under two weeks!
We expect that visitors from all over the country will want to tour this new exhibit, plus see the many other stunning dinosaur-related displays we feature inside the museum, like animatronic dinosaurs, dinosaur eggs and bones, large well-sculpted dinosaurs, and more. The new exhibit will deal with an intriguing question: were dinosaurs dragons?
Let me give you just a glimpse of what has gone into this dragon exhibit and some of the things you can expect to see. Our extremely talented artist Jon Taylor produced the colorful and spectacular artwork shown below: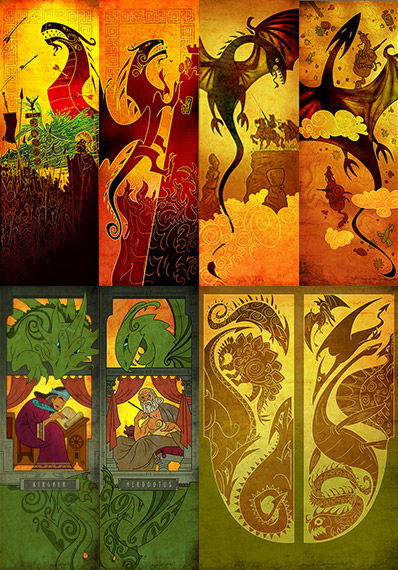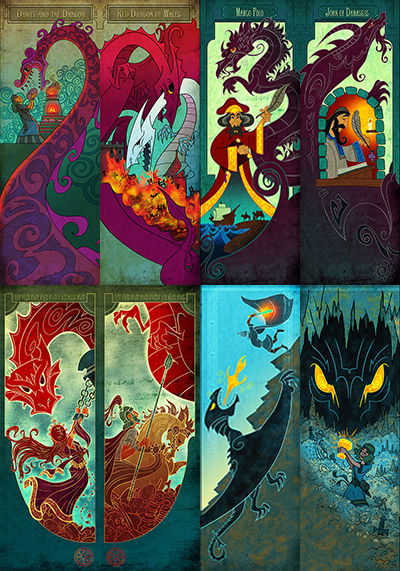 Want to see even more pictures? I wrote the lead article on our website today, which contains pictures of the new dragon billboards as well as even more information on this exciting new dragon and dinosaur exhibit opening inside the portico of the Creation Museum. I urge you to read the full article today.
Great things are happening at the Creation Museum! We praise God for the way He is using us to share the truth of His Word with many people. This new dragon and dinosaur effort will be noticed not only in our tri-state region of Kentucky, Ohio, and Indiana, but also nationwide.
Thanks for stopping by and thanks for praying,
Ken