This week, the AiG board of directors met at the AiG offices. They do this every few months as part of their duties of overseeing the ministry and plan for the future. The AiG board and some of our staff enjoyed a Cincinnati Reds baseball game on Wednesday evening, courtesy of a local firm we do business with. The Reds beat the Pittsburgh Pirates, five to four.
We praise the Lord for the godly board that He has entrusted the role of governance over the AiG ministry.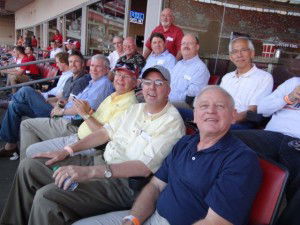 In this photo, former National League MVP Joey Votto of the Reds is seen singling to left field.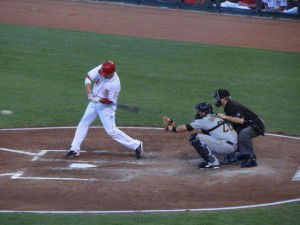 To close out the game, Aroldis Chapman, with some impressive 98–100 mph fastballs, shut down the Pirates with ease. Chapman moves and throws so fast, he is a blur in the photo! Very impressive.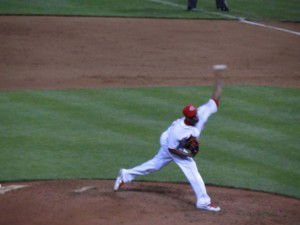 As an Aussie, I grew up a fan of cricket! In the USA I have come to appreciate baseball. Yes, I have also been to watch the Cincinnati Bengals play football—but I must admit, I prefer baseball!
Charter Member Wall Updated
Recently the Creation Museum's design team moved the special charter membership wall (with the names of those who obtained lifetime and five-year charter memberships to help fund the Creation Museum as it was being built) to a new location. It's associated with the relatively new museum exhibit that details the history of the Creation Museum and the various outreaches of the AiG ministry. A sign above the names of the charter members displays the following verse:
For God is not unjust to forget your work and labor of love which you have shown toward His name, in that you have ministered to the saints, and do minister. (Hebrews 6:10)
Here is a photo of this special wall of names.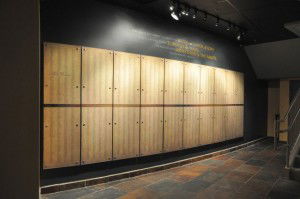 If you are one of these Creation Museum charter members, make sure you check out this new area when you visit.
Thanks for stopping by and thanks for praying,
Ken