I'm sure most of you are familiar with the following passage of Scripture: "Then he said to his disciples, 'The harvest is plentiful, but the laborers are few'" (Matthew 9:37).
Even with all the resources AiG produces, the numerous conferences we hold, the hundreds of thousands who come to the Creation Museum each year, and with one million people accessing the AiG website each month—we still are only reaching a fraction of the population in the USA, let alone the rest of the world.
That is why it is thrilling when we see dedicated Christians who are committed to the authority of God's Word working to proclaim the truth of God's Word in many different places. God has burdened many people to use AiG resources and reach people in their local communities. We have also seen an increase of biblical creation apologetics groups across the USA and around the world.
On Monday, Mally and I had the opportunity of visiting with Dr. Gary Parker and his wife Mary at their home in Arcadia, Florida, where they have worked hard to put together a Creation Adventures Museum. This outreach (which is by appointment) is for small groups (e.g., homeschoolers, church groups, etc.) who receive almost one-on-one training about topics such as creation, evolution, age of the earth, the Flood, and fossils (with an evangelistic emphasis, of course). As part of this outreach, Gary and Mary take people on fossil digs in the Peace River (which is almost in their backyard).
Here are some photos of what these small groups will encounter as they are taught by two of the most knowledgeable people on creation apologetics in the world:
Various fossils and display cases: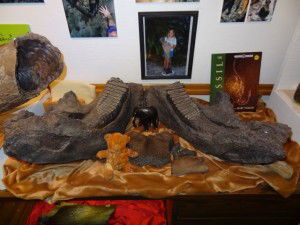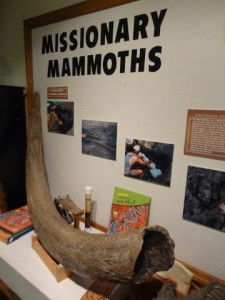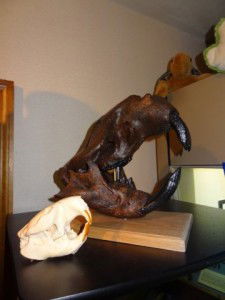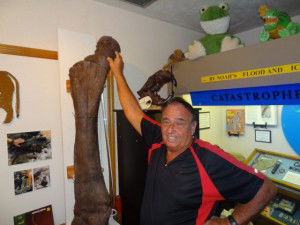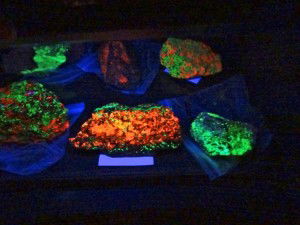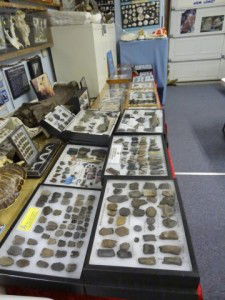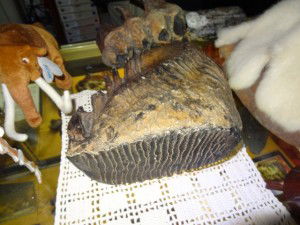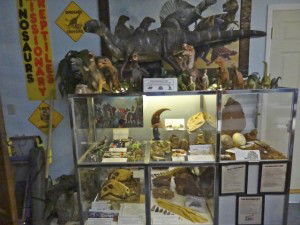 You can find out more about this outreach led by Dr. Gary and Mary Parker at www.creationadventuresmuseum.org.
If you live in Florida or are just visiting this tourist-friendly state, you might want to think about contacting Gary and Mary and booking one of their outreaches. They have limited space and only conduct these fossil hunts and other activities at certain times of the year.
Mally and I have known Gary and Mary for nearly 30 years! I have traveled many miles with Gary as we conducted speaking tours around Australia as well as the USA. I also worked with Gary at ICR in San Diego when we lived there for seven years (until 1994). Gary and I have been speaking at major AiG conferences across the USA over the past months, and there are many more to come.
We pray the Lord will bless ministries like those of Gary and Mary and the many others who are reaching a very needy culture with the truth of God's Word and the gospel.
Thanks for stopping by and thanks for praying,
Ken