Today, on Father's Day, I thought I would honor a particular father who was a friend of the AiG ministry. Many of you have no doubt heard of the apologetics ministry of Dr. Ron Carlson of Minnesota. We sadly report the death of this Christian apologist, who was president of Christian Ministries International.
While he was recognized as an expert on world religions and cults, Dr. Carlson was also known for the hundreds of creation and anti-evolution talks he presented in several countries over the decades. Dr. Carlson noted that evolution itself was an entire worldview and thus a religion itself. He described naturalistic evolution as "packed full of faith propositions" (http://www.christianministriesintl.org/articles/02.html). He argued articulately for a literal Genesis and a young earth.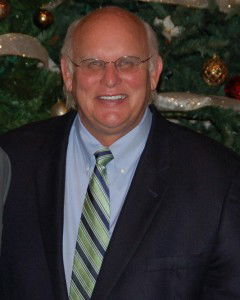 His son Jason sent the following email to me:
Thanks so much for your note and for your prayers. It means a great deal to our family. We're going to miss our dad greatly, but we are so thankful that he lived a faithful life, finished his race, and the Lord took him home peacefully in his sleep . . .Thanks for paying tribute to my dad. He always thought and spoke very highly of you and AiG.
Dr. Carlson's two sons will carry on his ministry work. See the following link to their ministry:
http://www.christianministriesintl.org/
So, as we celebrate Father's Day today, please remember to pray for the Carlson familly—for Dr. Carlson's wife and two sons, and the legacy of a ministry that will be continued by his sons.
AiG a Top Workplace
Today, in the Cincinnati Enquirer, Answers in Genesis and the
Creation Museum
will be in the list of Cincinnati-area organizations to be given a "top workplace" award for 2011. AiG and the Creation Museum have been ranked (after surveys submitted by our staff were tabulated) number eight in the region for "Top Workplaces" in the "mid-size" range (150–499 staff members). A photo of our Utahraptor exhibit helps us stand out in the newspaper.
The following link explains how this list is determined: http://www.topworkplaces.com/about
See the following link about Answers in Genesis—you will enjoy reading the comments from some of the staff who participated in the survey (AiG had a phenomenal percentage of staff respond compared to average): http://www.topworkplaces.com/company/answersingenesis-cr_cincinnati
Praise the Lord for the AiG staff!
Thanks for stopping by and thanks for praying,
Ken