Here in the USA, today is Memorial Day—a national holiday when we remember members of the U.S. military who have died in service. While we can be distracted by taking advantage of a long weekend to do things like shopping, eating out, taking a short trip somewhere, etc., let's not forget the sacrifice of so many. As a U.S. citizen now, I see Memorial Days as more significant.
At church yesterday (Sunday morning), people who had lost a family member while fighting for their country were asked to stand up, and there were several of them. It was quite moving.
In just a few days, many Americans (and Europeans) will be thinking about another important date on the calendar: June 6. On June 6, 1944 in France, Allied forces landed on the beaches of the province of Normandy in a huge counter-offensive against Nazi Germany in WWII. It turned the tide of the War. Find out more about one of the great turning points in world history when you visit a special new website of the ministry of Vision Forum.
At least two of our staff members have visited the American cemetery in Normandy—situated just a few yards from the famous beaches. One of them told me that it is one of the most patriotic places any American could visit and found it even more moving than Arlington Cemetery near Washington, D.C. He told me he got teary-eyed as he walked among the graveyard's thousands of white crosses—Americans who had sacrificed their lives to preserve freedom.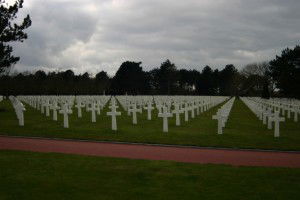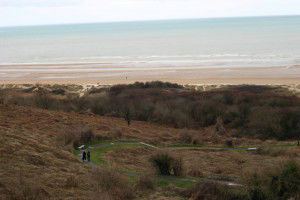 By the way, Memorial Day is considered the unofficial start of the summer and a time of vacations. If you have not yet planned any summer trips, how about visiting our Creation Museum? If you were here 3–4 years ago during the museum's first years of operation, you'll be surprised to see what's been added and the extensive gardens are looking fantastic. Go to www.CreationMuseum.org to make your plans. Located near the Cincinnati Airport, the museum is within a day's drive of about 200 million Americans and Canadians.
Have a memorable Memorial Day.
Thanks for stopping by and thanks for praying,
Ken