Last week, the AiG board of directors met for three days at the AiG headquarters, as they do three times a year. During this time, the chairman of our board (Don Landis) and his wife (Bev) celebrated their 44th wedding anniversary. Congratulations to Don and Bev.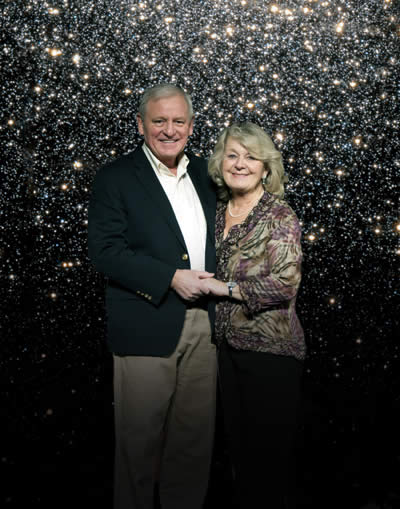 Don is pastor of Community Bible Church in Jackson, Wyoming, and is also the president of Jackson Hole Bible College.
A Special Send Off
Mike and Lesley Riddle have been working with AiG for a number of years. Mike is a very popular speaker. Over the years, Mike has had a burden to go into a ministry specifically aimed at training teachers in apologetics. During our staff meeting yesterday, we had a special time with Mike and Lesley as we prayed for the couple to "send them off," as it were, to this new ministry venture. Mike will remain as an adjunct speaker for AiG—in fact, he has numerous AiG speaking events into the future.
Because of the wonderful relationship we have with Mike and Lesley, and because we look on what they are doing as an extended arm of AiG, we made them both "honorary staff members," and presented them with their staff badges with all the privileges of an AiG staff member. In many ways, most staff won't notice much difference, as we will continue to see them both in and out of the offices. We will continue to pray for Mike and Lesley as they are involved in this ministry adventure!
Here are some photographs from yesterday's staff meeting: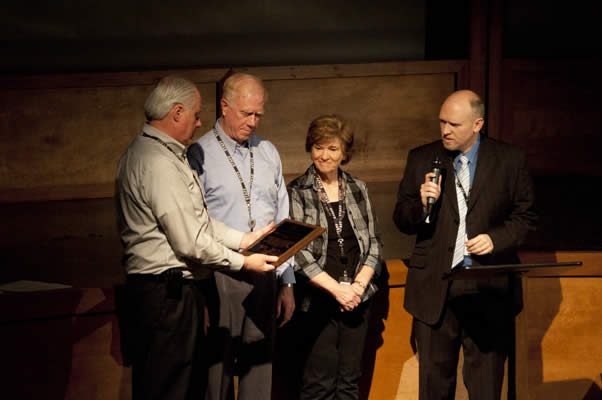 ---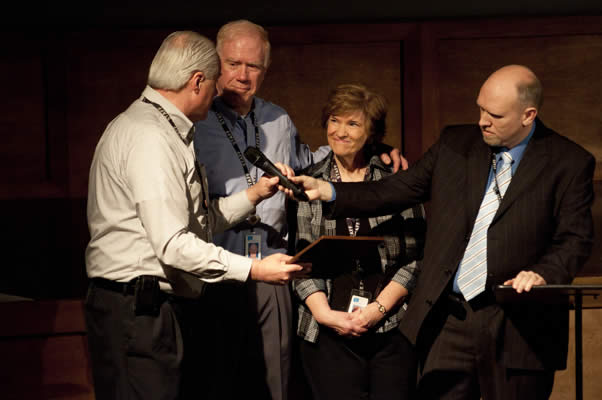 ---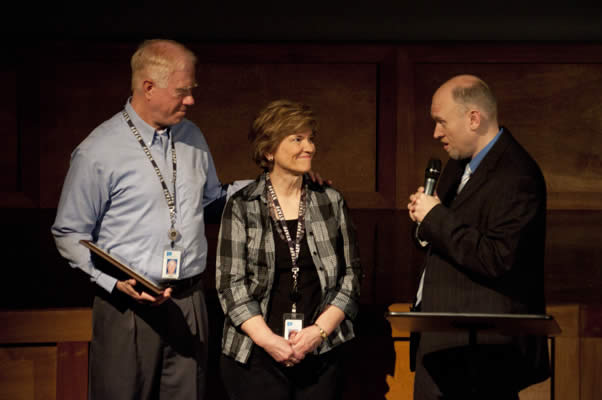 ---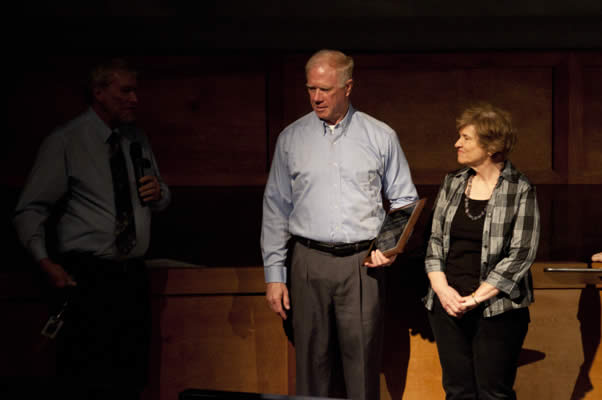 We will tell you more about Mike and Lesley's ministry in the future. Please pray for them as they continue to step out to use their talents for the Lord in reaching people with the message of the authority of God's Word and the gospel.
Thanks for stopping by and thanks for praying,
Ken