Mally and I are currently in Australia visiting with our elderly parents and other family members. We also have our daughter and her husband with us on this trip, so we are doing a few of the "touristy" things as well. For instance, here is a photograph of Mally, Danielle, and Joe at an animal park: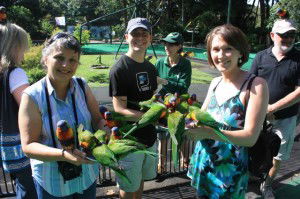 The Most Important Church in Australia?
Now how could I possibly determine which is the most important church in Australia? Well, it has to be the church where my mother attends!! :)  And, because of this,  I will be speaking a week from today (Sunday,  December 5) in this church. Here is the church's newsletter with details on the upcoming event: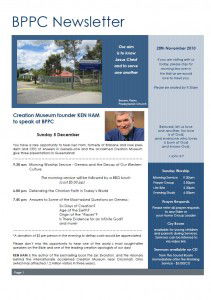 You can also find out details on the AiG event page. The church is arranging for a video overflow area and renting extra chairs for the day. I will be speaking at the morning service and then giving two presentations in the evening.
Thanks for stopping by and thanks for praying,
Ken