Yesterday, we returned from a conference in West Virgina. Dr. Georgia Purdom (a last-minute substitute for an ill Dr. David Menton), Todd Friel, and I spoke at the Civic Center Auditorium in Charleston. Then Todd and I spoke at two different churches on Sunday morning.
Here are some photographs from the church I spoke at Sunday morning (Mt. Vernon Baptist Church):
Here are some photographs taken during the Saturday conference:
I heard many great testimonies, particularly of a large number of young people at the conference. A special testimony was that of a young boy, who after going to the car with his mother after the Sunday service, said something like, "After hearing that this morning, I want to be saved."  His mother brought him back into the church to speak with a pastor.
Favorite Photograph
My "favorite" photograph (if I can say that) was of the atheist demonstration against the AiG conference.  We had read the following last week from
this website
:
Answers in Genesis Creation Museum of Petersburg, KY CEO, Ken Ham will be a featured headline speaker at the "I am Not Ashamed" conference open to the public on Saturday, Nov. 6 at the Charleston Municipal Auditorium, starting at 9:00 AM. Events should continue on into mid afternoon. . . .

Plan 1: We meet at Clendenin St. in Charleston on the public sidewalk on the side of the Civic Center across from the entrance to the Town Center Mall. There is no verbal sloganeering. We conduct ourselves as a dignified peaceful vigil. WE WILL NOT OBSTRUCT ENTRANCES TO ANY FACILITY. WE WILL NOT OBSTRUCT EITHER VEHICULAR OR PEDESTRIAN TRAFFIC. WE WILL RESTRICT OURSELVES TO PUBLIC SPACE ONLY. Feel free to make your own signs, although some signs should be available. We are seeking sources for concise handout literature.

Plan 2: (our backup) In the event that one or more of 2 things occur, we proceed with plan 2, which is we meet for a social counter-rally 3 blocks away at Capitol Roasters at Summers & Quarrier Sts. Bring your books on biology and science, and we will compare notes. http://www.capitolroasters.com/ Plan 2 becomes active if a) if by Wednesday Nov. 3, at midday, we do not have high confidence for good attendance. b) moderate to heavy rain will drown out our planned outdoor event as agreed on in plan 1.
Well, here is the photograph of the "demonstration":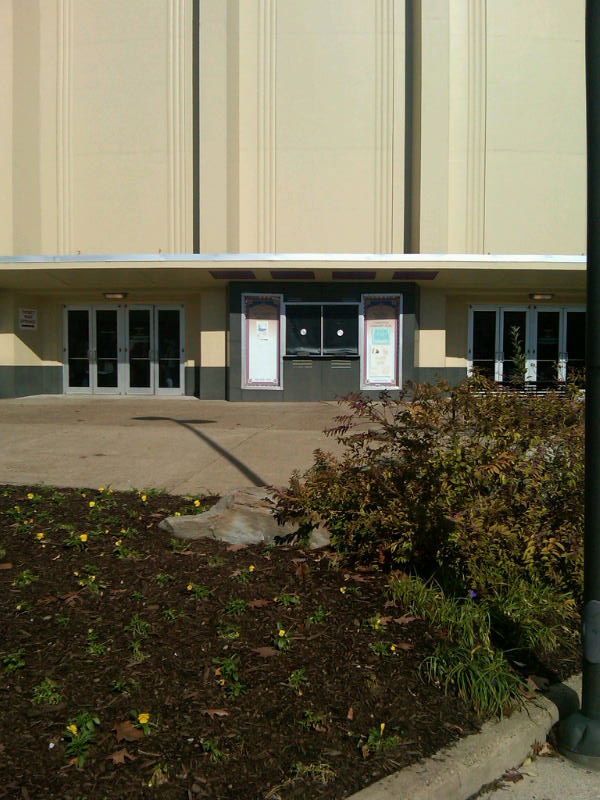 There was no rain, so I guess they did not have good attendance (though it did turn cold and maybe that put them off).
Devotion
Have you not read that which was spoken unto you by God

(Mathew 22:31-32) But as touching the resurrection of the dead, have you not read that which was spoken unto you by God, saying, I am the God of Abraham, and the God of Isaac, and the God of Jacob? God is not the God of the dead, but of the living.

Every word in the Bible is spoken to us by the Lord Jesus Christ to instruct us into correct beliefs and how to live in a world completely alienated from God.
Thanks for stopping by and thanks for
praying
,
Ken