I wanted to share a unique outreach that a church in Tennessee is having using AiG materials—and also using a local Chick-Fil-A restaurant—to reach out to their community. I hope you'll be encouraged by this email that we received from AiG friend Pastor Greg Tabor in Tennessee (note the orange Creation Museum shirt in one of the photos saying, "Prepare to Believe"):
I regularly read Ken Ham's blog. I thought this might be something that would interest him.

Attached are 5 pictures of an event we participated in. The local Chick-Fil-A here in Mt. Juliet has a Kid's Nite every Tuesday night. Different groups in the town provide crafts, etc. Our church participated. We had a "Dino Nite". Our craft was making fossil impressions using moulding clay and sea shells. We gave each child an AiG Kids Answers Magazine (the first one ya'll put out that had a frog on the front -- and a dinosaur scene as the fold out). We gave away a lot of these Kids Answers Magazines.

We also had drawings for Ken Ham's book "Dinosaurs for Kids." The drawings for that book were a big hit. We also gave away 7 books that night and had a special display -- with brochures from AiG and the Creation Museum. We had a blast. And it was great to be able to have this platform to propagate truth.

I also included a couple of pics from an outreach (these are the two outdoor pictures) we regularly have during the school year. Our church sits next to an elementary school and a lot of people park in our church lot and walk their kids around the church to the school to avoid all the school traffic. Once a week we hand out snacks and drinks to parents, as well as give out Christian literature. Most of the literature we use is AiG material. Once a month Chick-Fil-A comes on site and really gives us a boost to our outreach because they give away free chicken biscuits. Many of the times we had Chick-Fil-A on site we handed out Answers magazines.

I just thought you might want to know how your material is being used here in Mt. Juliet, Tennessee by Lighthouse Assembly of God. Thanks for producing such incredible material! And thanks for building the museum. My family has been 3 times, one of those times with people from our church!

In Christ, Pastor Greg Tabor, Lighthouse Assembly of God, Mt. Juliet, TN
More HEAV (Home Educators Association of Virginia) Photographs
Yesterday, I included some photos in
my blog post
taken while Buddy and I—and other staff members—were involved with various presentations at a homeschool convention in Richmond
,
Virginia.  I have included some more photographs taken during that conference:
1. Two photographs taken while I was giving the commencement address to the 200 graduates.
2. Here I am presenting the diplomas to the parents so they can present them to their students.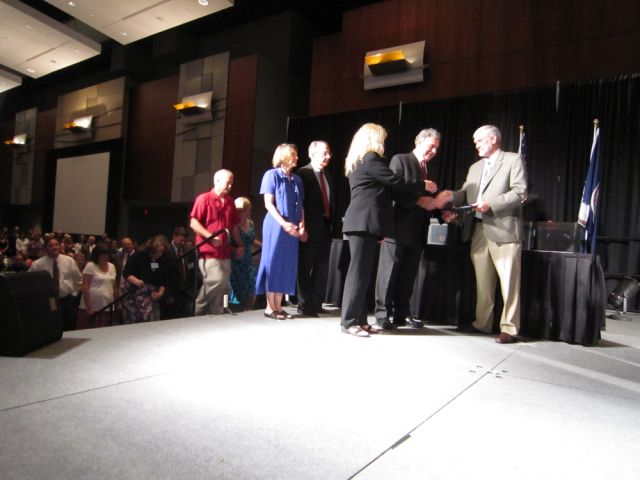 3. Two photographs taken of the auditorium used for the keynote presentations.
4. The volunteers (in the blue shirts) who helped with the children's program and the VBS Egypt File presentation.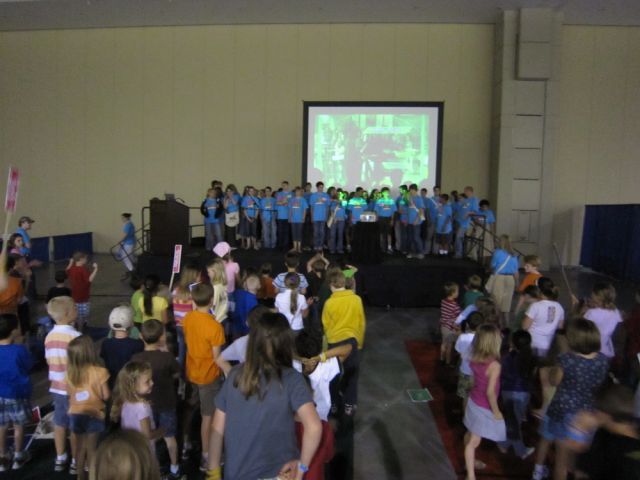 Devotion
Severed you from other people that you should be mine

(Leviticus 20:26)  And you shall be holy unto me: for I the LORD am holy, and have severed you from other people, that you should be mine.

The Lord Jesus Christ has saved us in order that we might exchange the world's philosophy, viewpoint of origins, pleasures & goals for His for us to be His own.
Thanks for stopping by and thanks for
praying
,
Ken