Yesterday morning, both church services filled the auditorium at Richland Bible Church, and then Saturday evening, 2000 people—from all over the area—really overflowed the church for the beginning of the AiG conference with Dr. Lisle and me as we each spoke to a very enthusiastic crowd.  People sat on the stage, in the orchestra pit, in the choir seats, and on the floor!  People are so hungry for the truth.  Many visitors told me they go to a church where the leadership accepts billions of years and it is so refreshing to hear the authority of God's Word preached without such compromise.  We also heard many testimonies from parents who told us how AiG resources have had such a phenomenal positive impact on their children.  Many have already been to the Creation Museum, and many others told us they were coming this summer—many who have already visited said they were coming back with their children, friends, or a church group.  It was great to hear a number of teenagers telling me they wanted to work at the Creation Museum.
Here are some photographs from last evening:
1. A photograph of me speaking at one of the morning services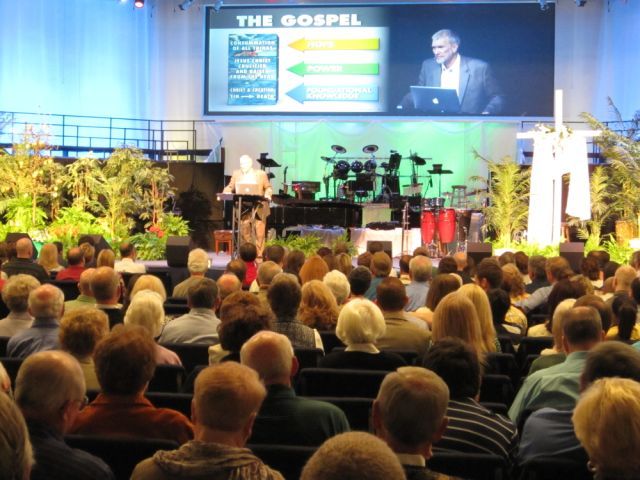 2. Two photographs taken inside the auditorium of last evening's overflow crowd
3. A photograph of people who couldn't fit in the auditorium sitting in the lobby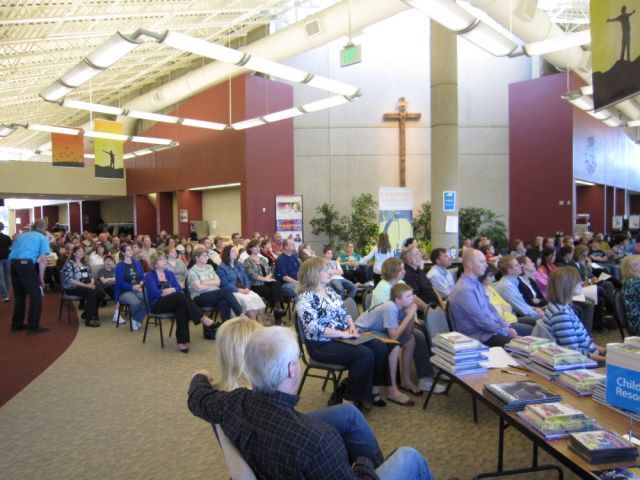 4. Our wonderful volunteers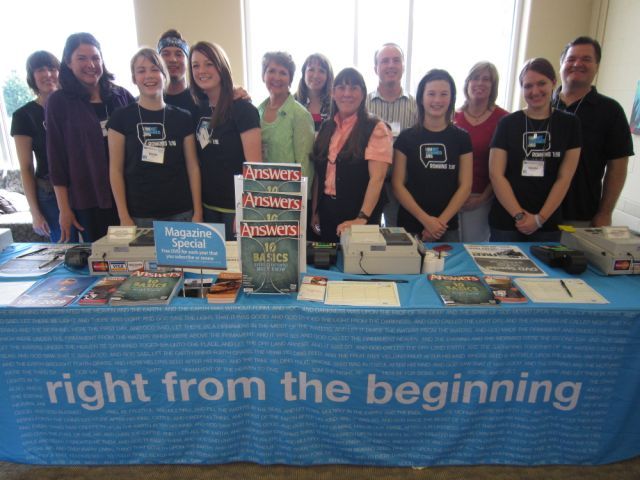 5. Dr. Lisle speaking last evening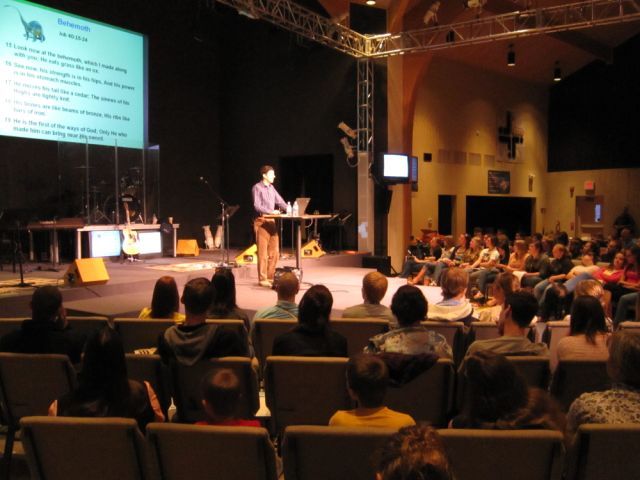 6. People crowded around the resource tables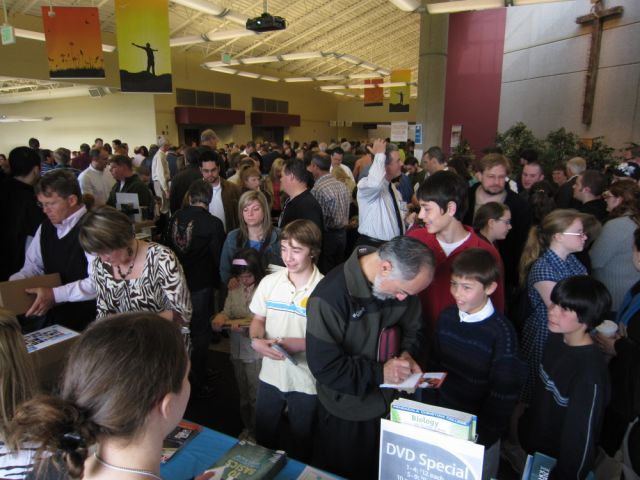 When Will the Millionth Visitor Be at the Creation Museum
As of yesterday, nearly 991,000 have visited the Creation Museum since opening—the millionth visitor may walk through the door before the end of April!  I will keep you updated.  Our three year anniversary since opening will be the end of this May.
Devotion
You are they which have continued

(Luke 22:28-30)  You are they which have continued with me in my temptations. And I appoint unto you a kingdom, as my Father has appointed unto me; That you may eat and drink at my table in my kingdom, and sit on thrones judging the twelve tribes of Israel.

We might not think of the disciples as overcomers, but, The Lord Jesus Christ is for us and has a vision for us to persevere and be rewarded in His kingdom.
Thanks for stopping by and thanks for
praying
,
Ken