Over the last two days, I had the honor of speaking to all students and faculty at two extended chapels—and also a public evening meeting—at Northland International University in Dunbar, Wisconsin. To me it was very encouraging to be asked to speak at a Christian university that takes a stand on biblical authority, beginning in Genesis. There are so few such Christian universities in the world that uphold the book of Genesis as Answers in Genesis does. If you have never heard about Northland, then I encourage you to go to their website.
I was also thrilled to find that the school's president and faculty deemed the messages I presented were so important for their students that they allocated two hours for each chapel, Wednesday and Thursday. The students and faculty also turned out for the two presentations Wednesday evening for the public meeting, making it an overflow crowd. I was so impressed with the number of students and faculty who were so complimentary of AiG and stand totally behind this apologetics ministry that they see as raised up for this era of history.
The university has first-class facilities and is located in northern Wisconsin—in one of the most beautiful areas you could imagine. It is somewhat isolated, but what a wonderful place to concentrate on studies. If you have never considered Northland for your student, check them out!
Here are some photographs of the various events:
1. The audiences at the various meetings



2. Speaking at a chapel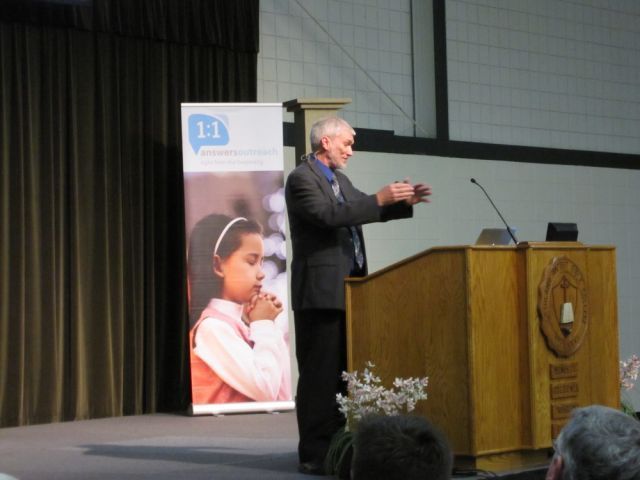 3. The Question and Answer time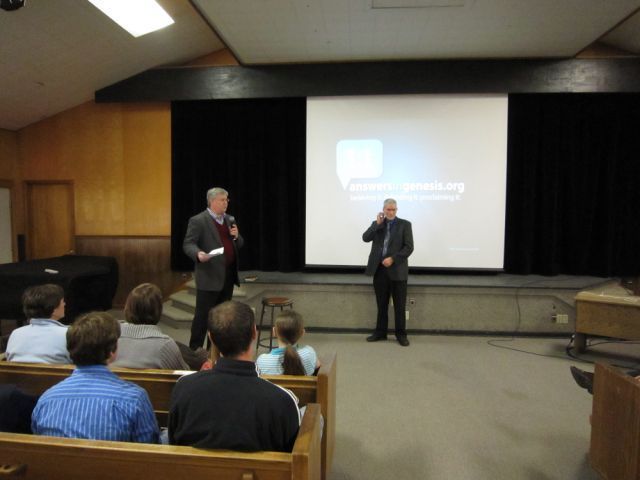 4. The volunteers helping with the resources (When I speak at such Christian institutions, we offer students/faculty a very special (super) deal on resources to get these items into their hands.)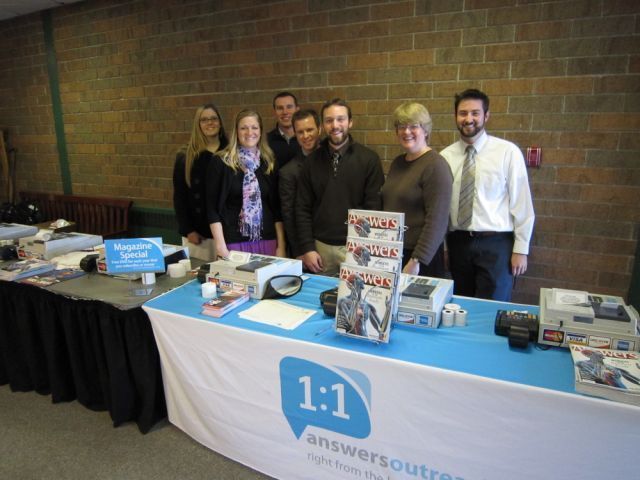 5. Students crowded around the resources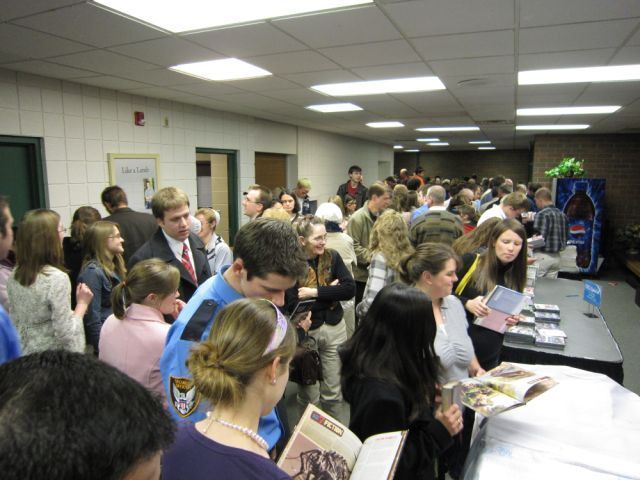 Sadly, even among what would be normally deemed conservative Chrstian colleges, there are only a few that will invite AiG to speak to their students/faculty. I trust the example Northland has set will stimulate other Christian colleges to consider doing likewise.
Devotion
I bring near
(Isaiah 46:13) I bring near my righteousness; it shall not be far off, and my salvation shall not tarry: and I will place salvation in Zion for Israel my glory.
We never could have brought the Lord Jesus Christ down from heaven to save us; it was all His decision to bring near to us His righteousness for us to wear.
Thanks for stopping by and thanks for praying,
Ken